While Hallie and Hunter were living their best lives at sports camp, we spent time with family and friends in Utah. We stayed with my brother for a few nights which was a little different for us because their two kids left at home are Hallie and Hunter's age. But they were great to play with their younger cousins and entertain them some while we were there. They even took them to the new Minions movie in hopes of securing favorite uncle/aunt status.
While our kids were at the movies, we enjoyed an evening with our Milwaukee/Lake Powell friends. We always leave our conversations and time together wishing we lived closer, but we'll take dinner when we can get it.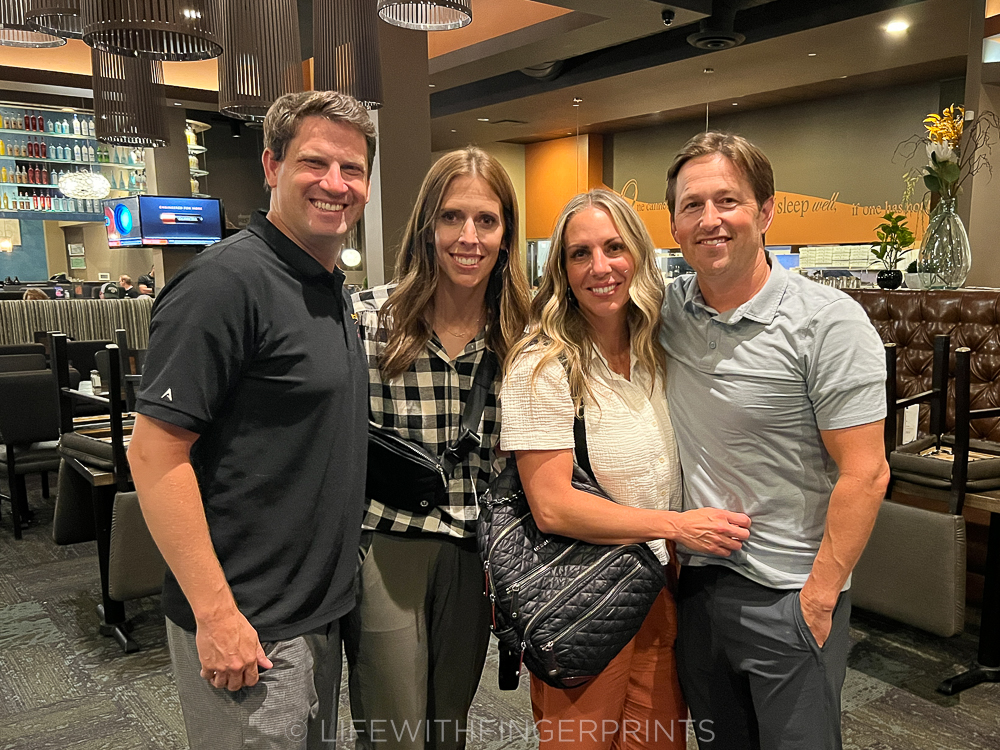 We enjoyed some of the Days of 47′ festivities. (A state holiday honoring the early pioneers and settlers of Utah).
We attended the rodeo which was a little intense. We always attend the small local rodeo our church puts on each year, but this was the real deal. They had a section for kids to try their hand at bull riding and calf roping – they did great for being city slickers but we felt out of place without a fancy cowboy hat and matching boots.
We also went to the Days of 47′ parade float preview. This was one of those last minute decisions that my kids weren't overly thrilled about and it ended up being a great time. We weren't in town for the actual parade, so it was fun to be able to see the floats.
One of the themes for the parade was "courage" so two of the floats had fancy lions on them and not surprising, they were the two floats my kids voted as their favorites. As a side note: I could totally get behind building parade floats! I think I would really enjoy it – but they are a ridiculous amount of work and take tremendous talent.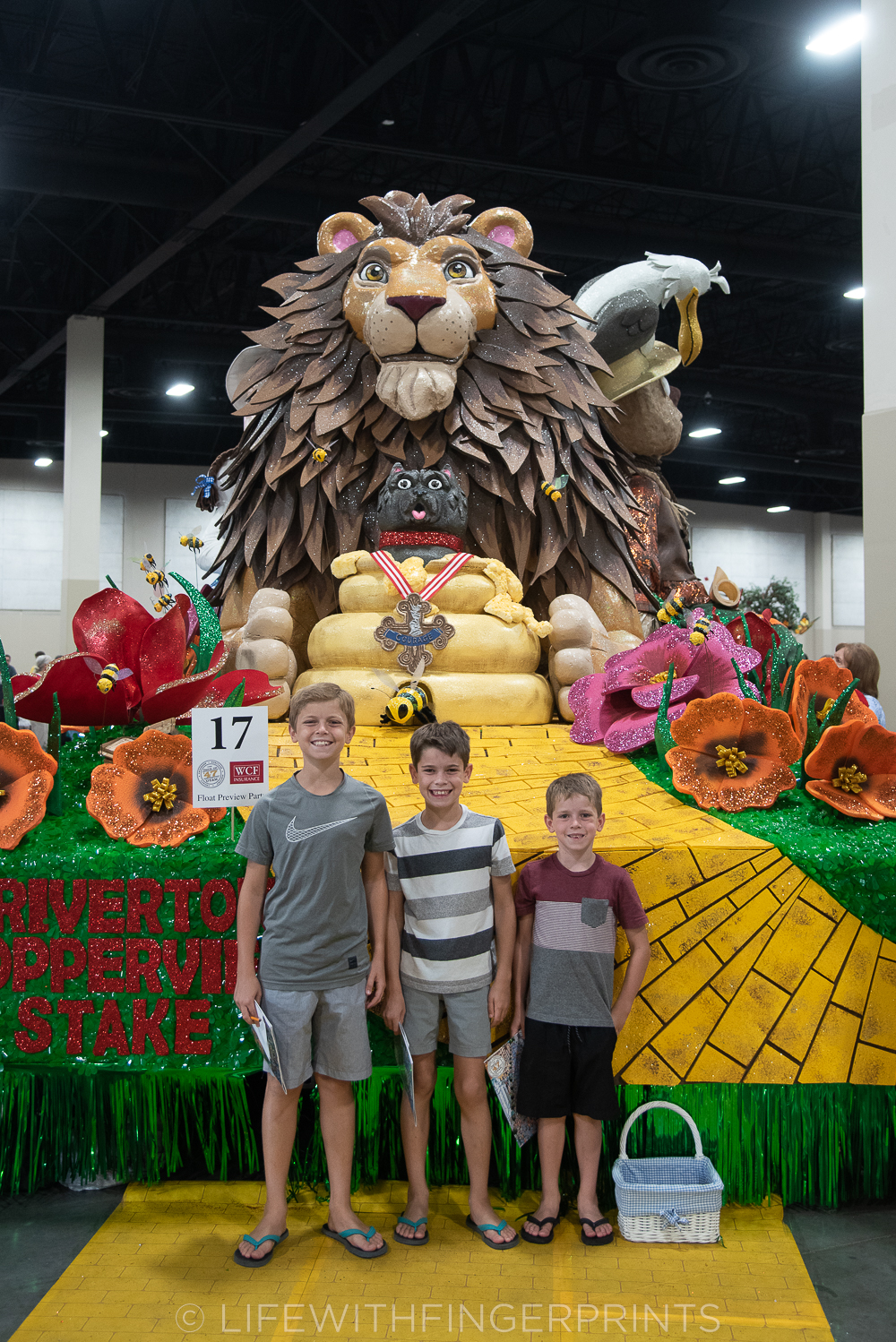 Briggs fell in love with the puppies next door to my brother. The rest of us tolerated the visit but Briggs couldn't get enough of them.
We took nightly rides on scooters and then followed it up with ice cream cake…yes, every night!
Hunter finished his camp a day earlier than Hallie so the last night we stayed close to campus with friends from Arizona who have decided to make Utah their long-term home. 🙁 They are so fun and we miss them greatly. A quick overnight stay wasn't nearly long enough, but it was good to catch up.
We watched Hallie in her tournament and then added her to our already loaded car and we made the 10 hour drive home. It gave both her and Hunter plenty of time to catch up on sleep.
This is the last picture of a summer full of fun and memories.