Bennett and his friend were outside waiting for carpool and I got a kick watching their conversation (without hearing what the conversation was about, only seeing hand gestures).
Driving carpool – especially this age group – is always an interesting drive. I can never predict the type of conversations that are going to come out of their mouths. It's a car full of 6 grade boys so the sky is the limit.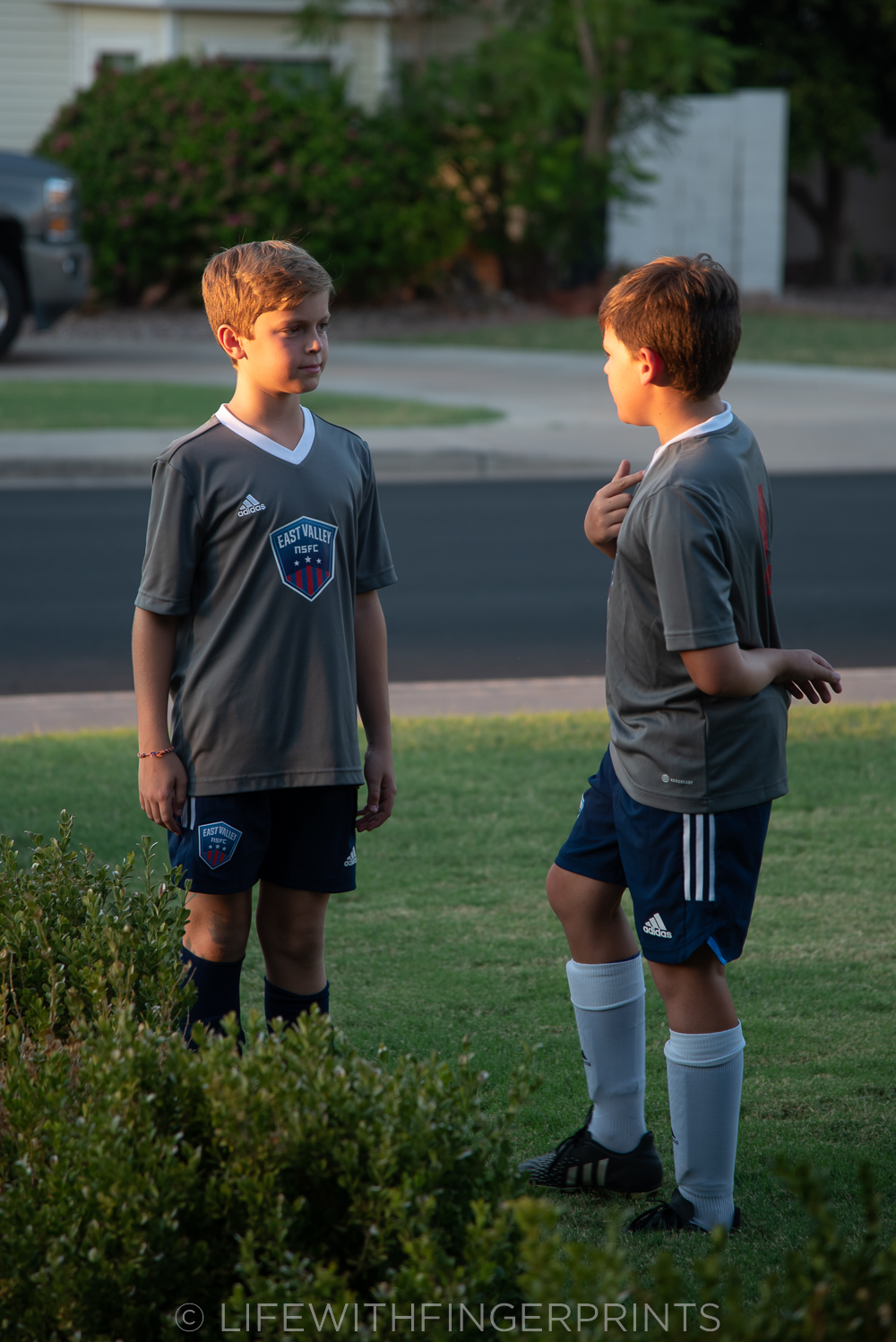 I was talking with another mom who has kids my kids' ages – spanning over three schools just like us, very involved. And when I mentioned carpools she said she couldn't relate. I heard what she was saying, but I didn't understand. She had never had a carpool. Ever. Not for school. Not for sports or lessons. Never.
My mind was blown.
Carpools are what make our after school life possible with a large involved family – and kids running every direction. But evidently, she's made it work without the need for other drivers. She did share her kids aren't into sports, instead heavily involved in music/theater/instruments which has allowed them to be a little more in control of their after school schedules, although equally busy. She also shared that she lives in her car for hours every day.
It just gave me a renewed appreciation to all those that are shuttling their kids to and fro. And keeping all the schedules straight. Driving Cannon's carpool once a week, Bennett's every 2 1/2 weeks, Hunter every other Thursday and every third Monday…and that's just for soccer. Thank heavens Hallie can drive herself around now.
On a somewhat related note – we've got four soccer games this weekend and I can't wait. Happy weekend.