Our school held their annual PTO color run and it did not disappoint.
My kids look forward to this event every year. I remember years ago when Bennett ran this race for the first time – he did just about everything to avoid getting wet or chalk thrown at him. Oh how things have changed. This year, he was going to make sure he walked out a colorful mess.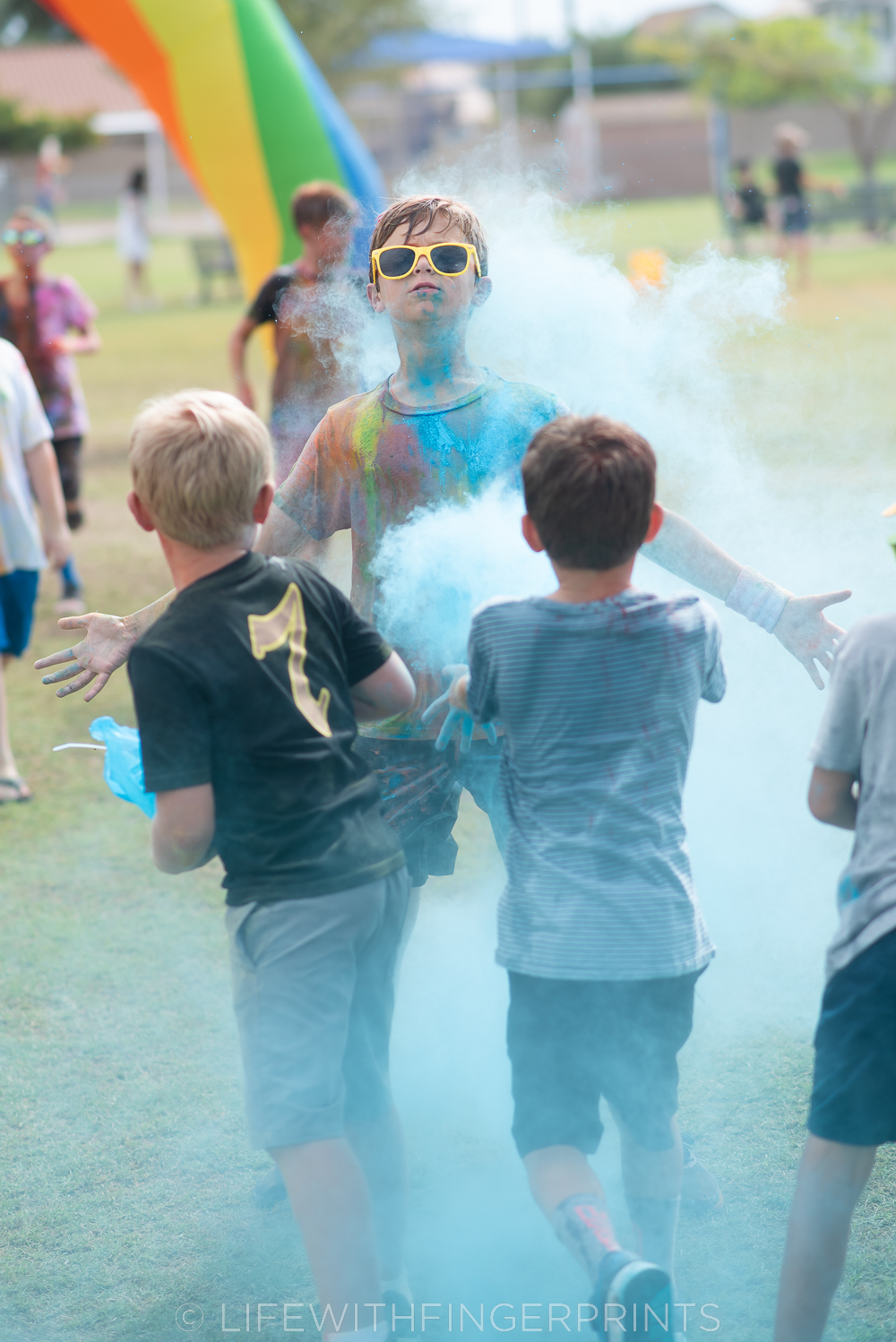 I'm pretty sure Briggs wins the award for the most laps – that kid sprinted every single lap and never stopped. I'm not sure I've ever seen him run and he just kept running. It was hard to get pictures of him because he was always speeding by. After the race, one of the PTO members was asking who the sprinter in the group was, I had no idea who she was talking about and then she saw Briggs across the lawn and pointed him out as the sprinter. I had to laugh because I noticed the same thing but I wasn't really paying much attention to everyone else so I just assumed they were all running like that. Evidently they weren't.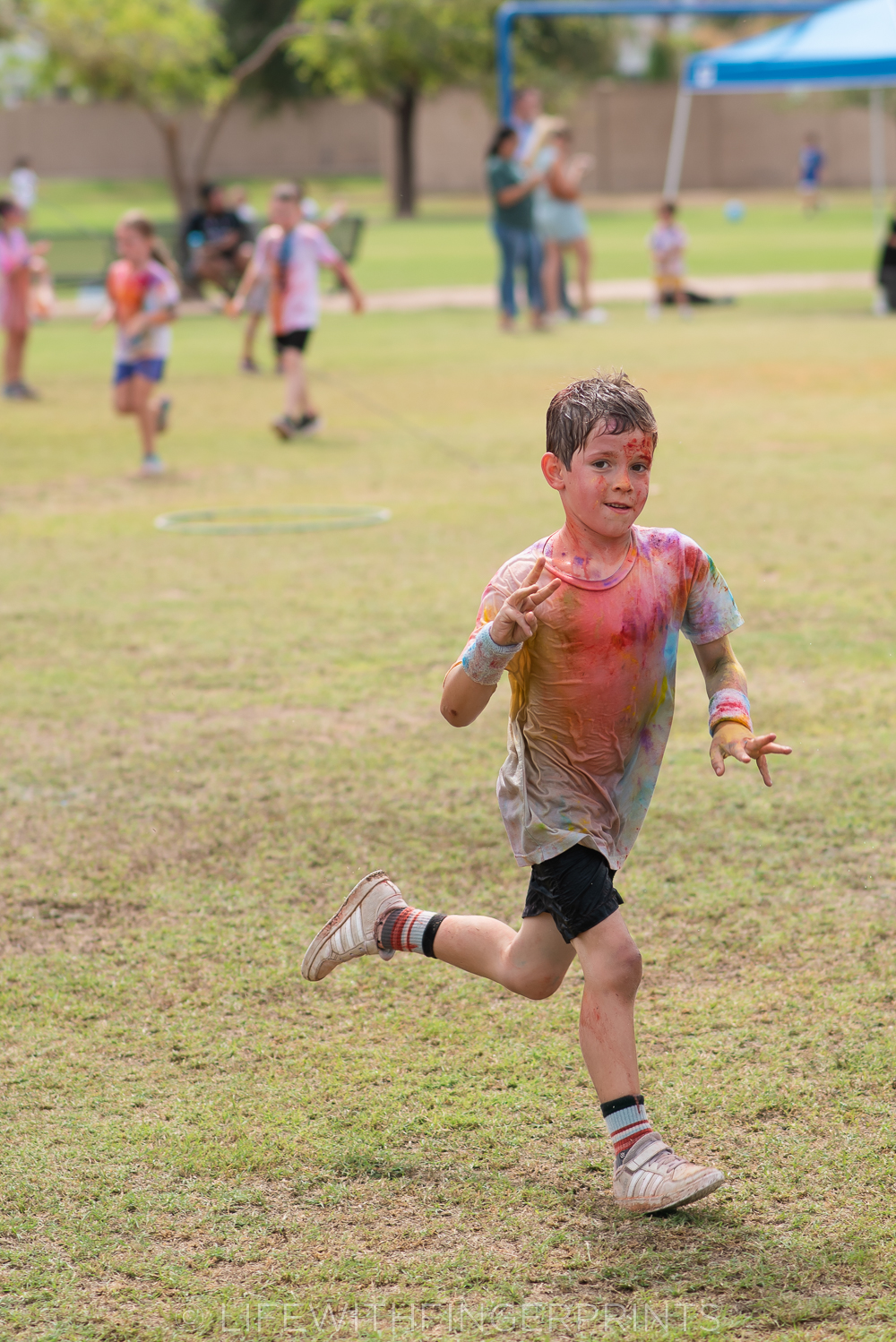 Cannon couldn't get enough chalk. He ran by the chalk stations very slowly to make sure they didn't miss him. And in the end he was disappointed that the one chalk he never seemed to catch was the red chalk.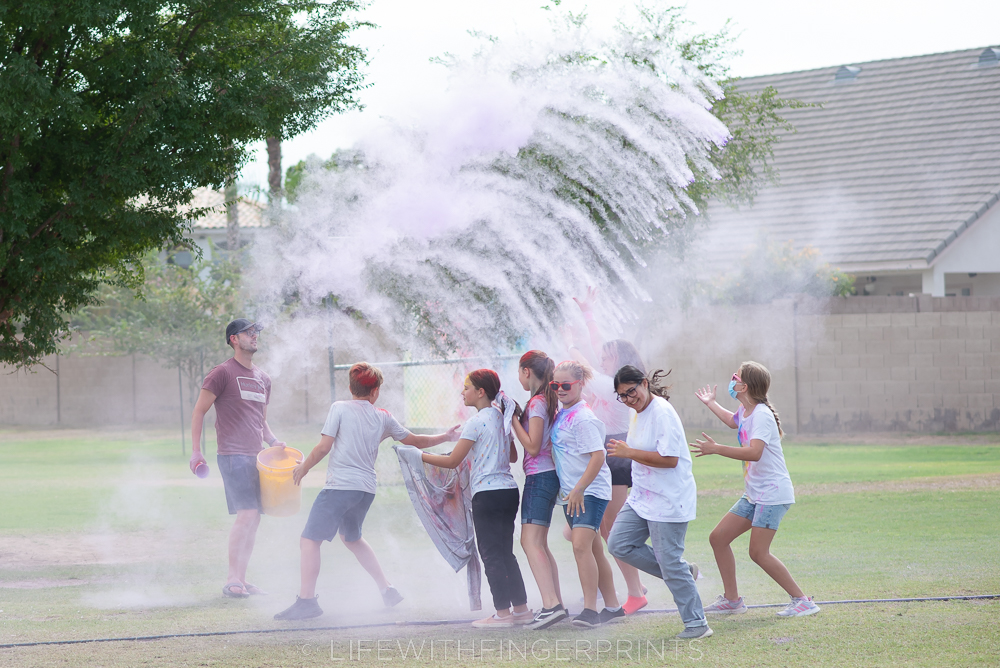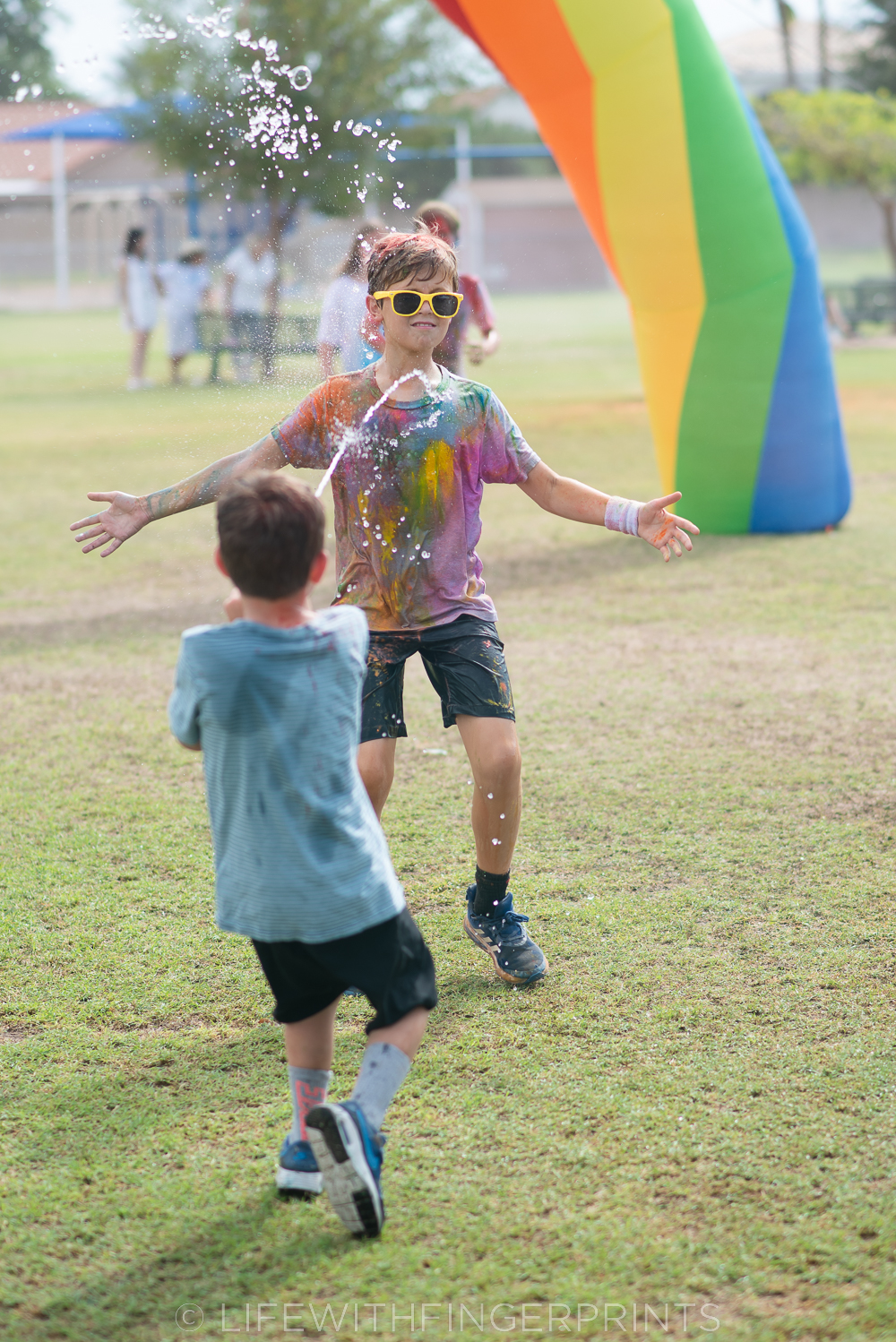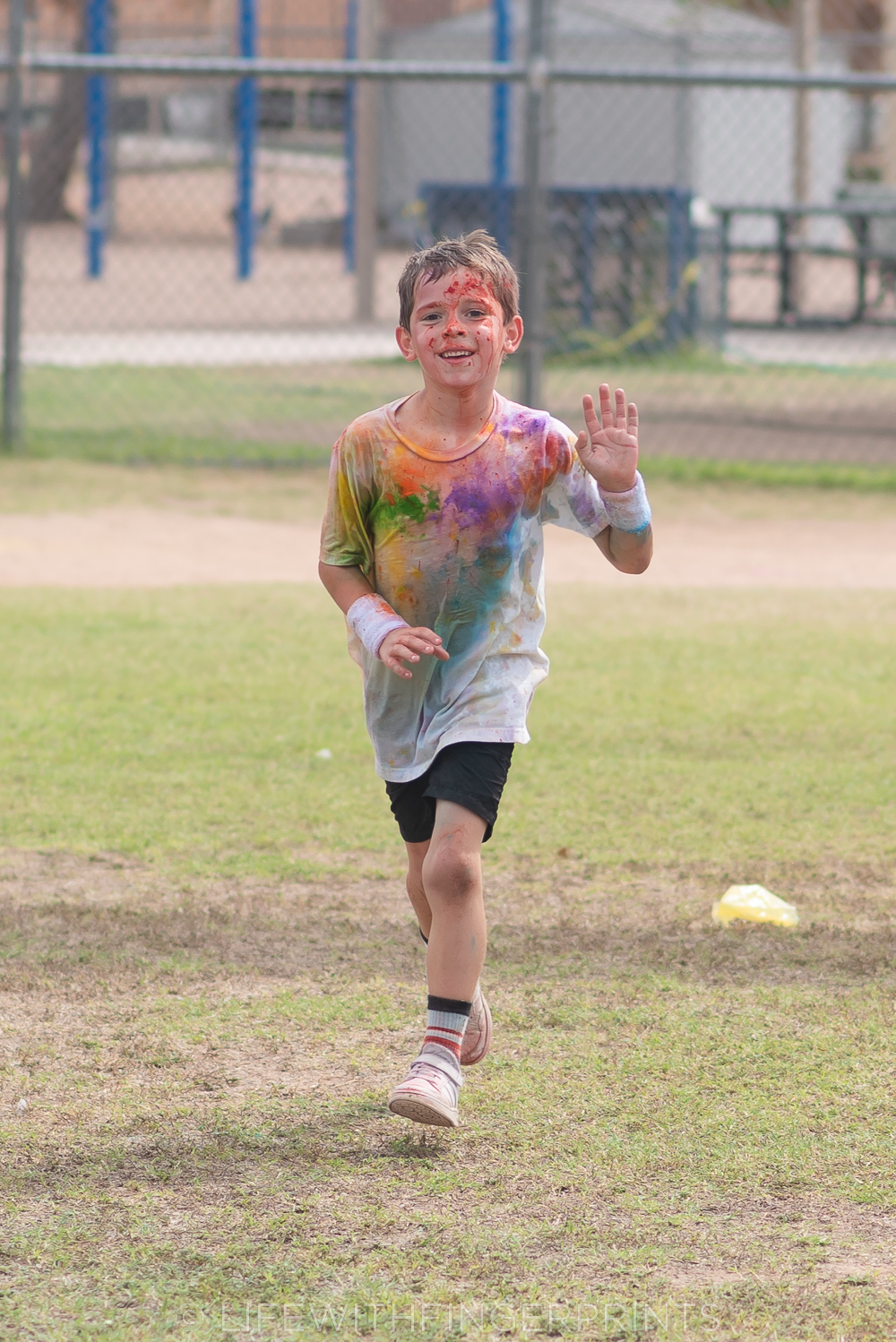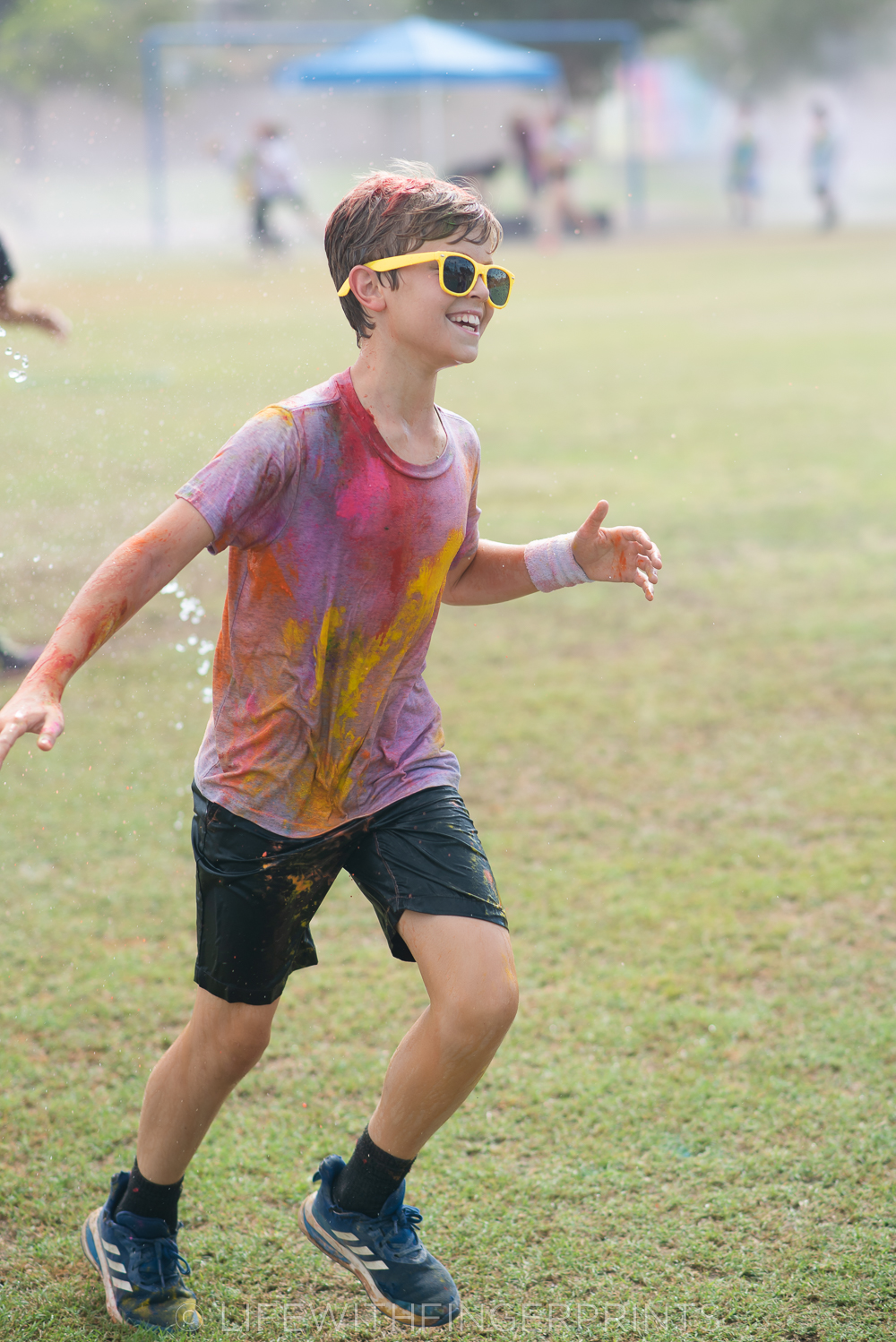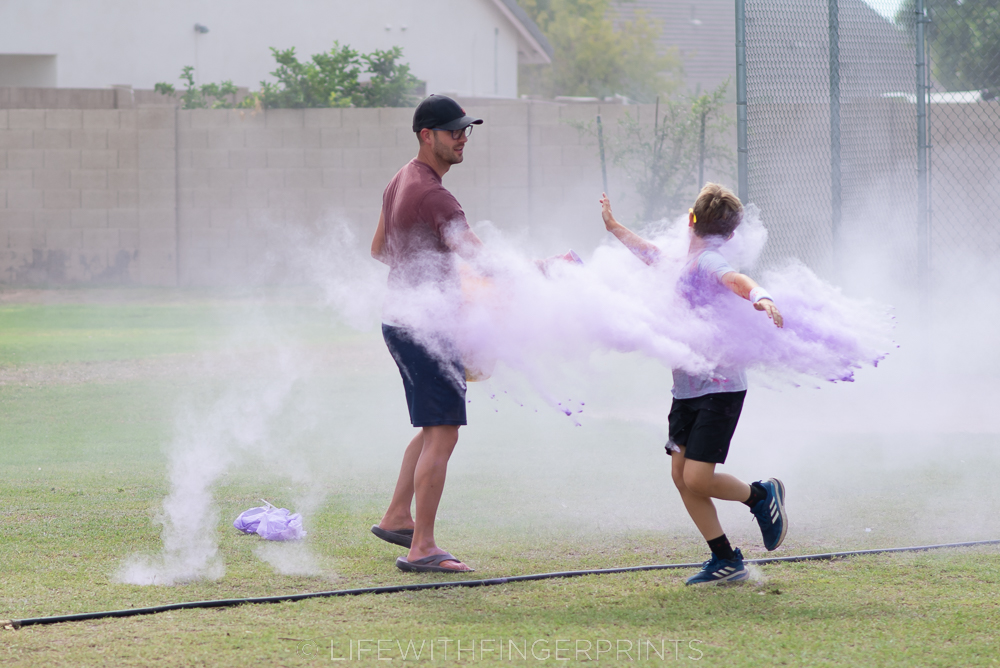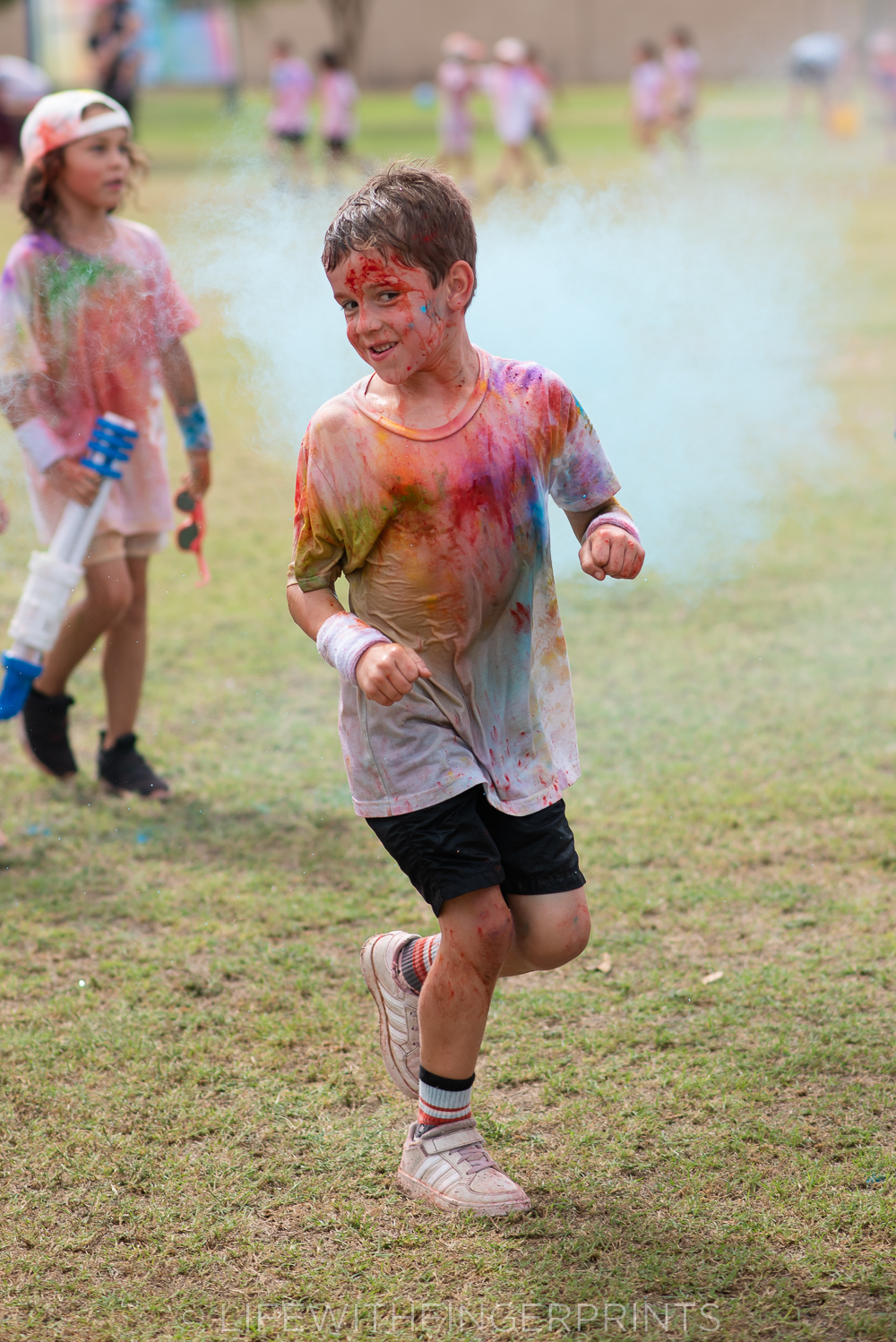 The all walked away completely stained and totally elated with how it turned out. They had the best time. By far, the most successful school fundraiser – done totally in-house by the PTO.
They all took showers when they got home and Bennett said it looked like he was constantly bleeding while in the shower. It took a while before the water draining was clear again. And no matter how much I scrubbed Briggs neck, it's still a new shade of pink/red.