For as many family members as we have living close to us, surprisingly we don't see much of each other. And every time we gather, the group seems to get smaller and smaller (as kids grow up, move to college, go on missions and start their own families). What used to be large Sunday family gatherings has become a much more intimate experience.
I'm sure my kids would prefer a house full of cousins but there's something special about this next stage in family gatherings.
I snapped this picture of my brother-in-law talking to my niece. They were standing there talking for a while – she was happy talking about her life and he was genuinely interested.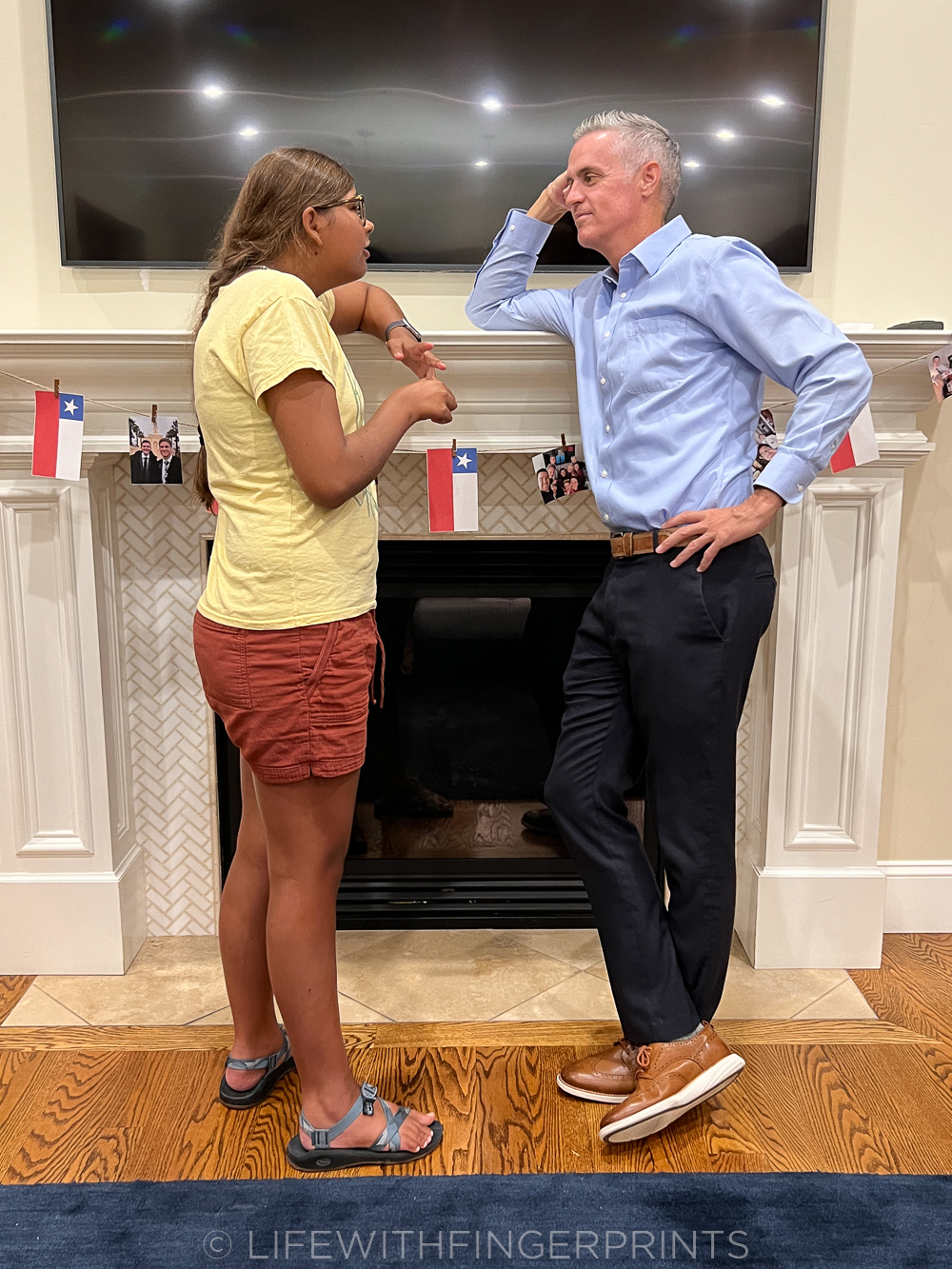 When I turned around, shoving my phone back in my pocket, I caught a glimpse of Hunter and Steve's brother talking in the kitchen. Sports, school, life…catching up. I had moment of gratitude looking around the room at the amazing people taking an interest and being an influence in my kids' lives.
This is family – and we've got a lot of it! The dynamics continue to evolve but its still our greatest blessing and asset.