I have a friend that is so good to our family and she is known to spontaneously drop off treats. Last week, I got a text message saying she had left some cookies on our doorstep, one for each of the kids + one for Steve and me. I texted her back thanking her for the gesture and then teased, "However, it looks like you dropped off two for me and none for Steve. I'll let him know it was an oversight!" Steve did not think my tease was very funny and he rightfully snagged a cookie.
When Bennett walked in the door from school he was pleasantly surprised with the display of cookies and when he asked who gave them to us, I gave him one guess and he nailed it. If there is an awesome treat in our house, chances are it came from our friend.
This is the same friend that heard about Hallie's injury last spring during tennis season and dropped off a card for her.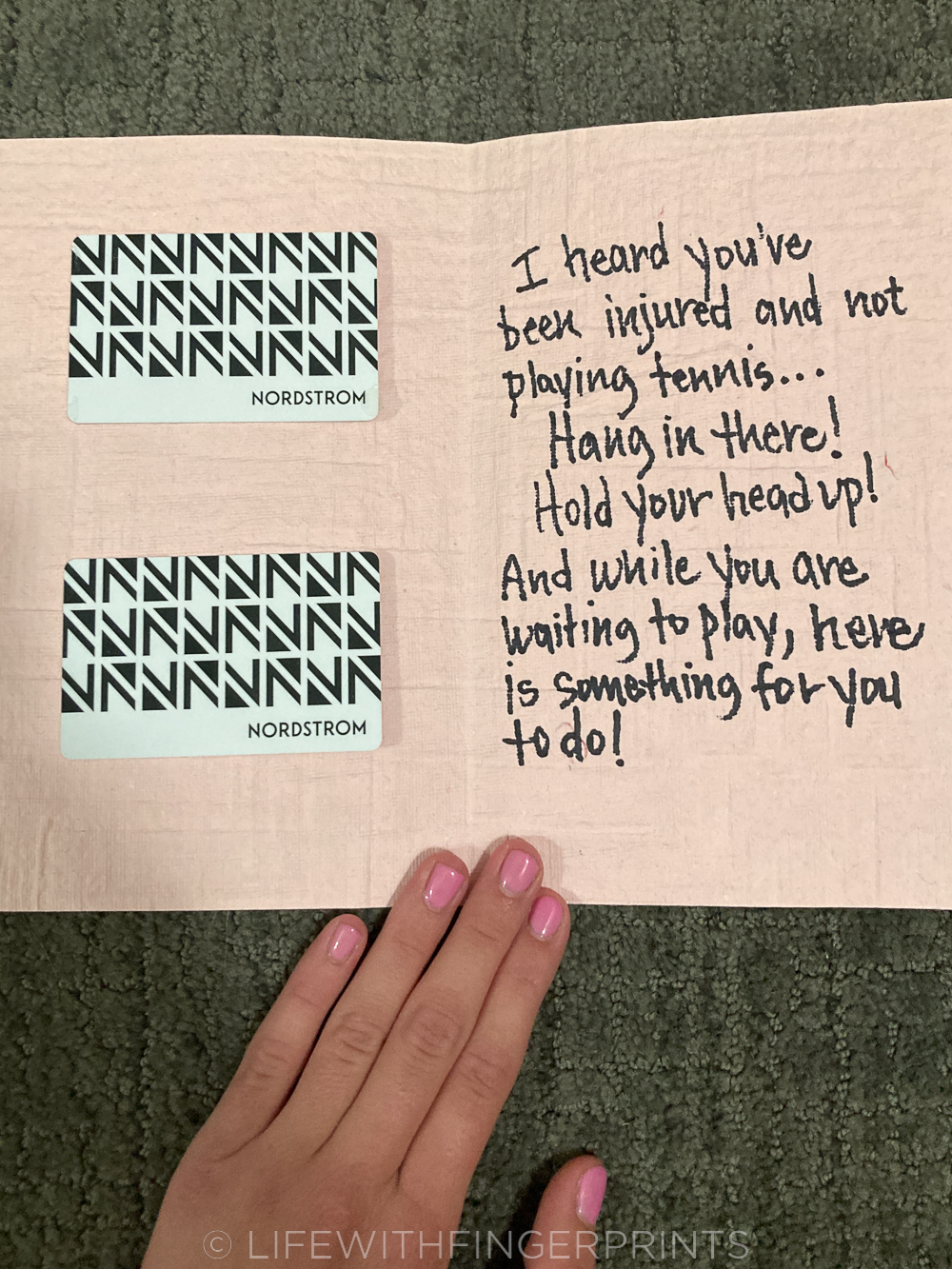 She emanates goodness and I have countless examples where our family has been on the reciprocating end. I can only hope to be as thoughtful and generous as she has been to us.