I was cleaning out closets recently and I found a bucket of old Native brand shoes that hadn't made its way to the donation pile. This basically sums up the shoes Briggs wore for the first 5 years of his life. He could put them on himself. They didn't rip. They were easily washed. They protected his feet. They were the best.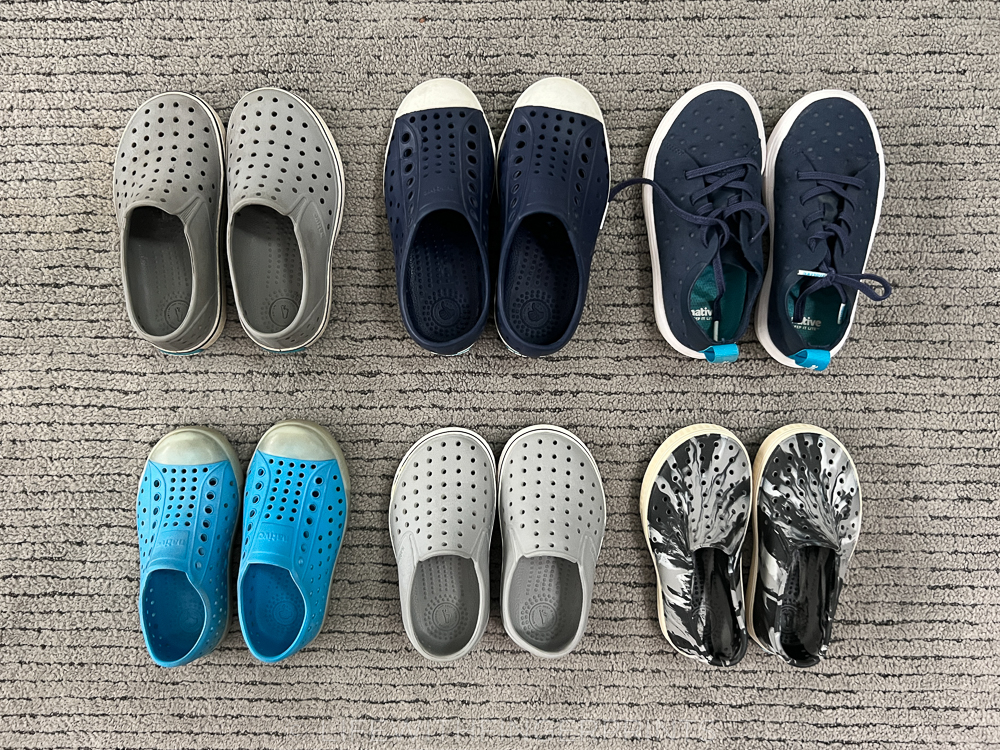 We have a store called Nordstrom Last Chance (with crazy good deals) close to us and I had a neighbor that would pick up the next size for me anytime she saw them there. We were stocked and had multiple colors in every size and Briggs wore them every single day. However, when he started kindergarten and was spending time in the sandy playground (mixed with his sweaty feet), they just didn't make sense anymore so they slowly found their way to the back of the closet.
These were the last pairs I had left – its the end of a shoe era. Thank you Native for being the best childhood shoe for an Arizona boy.