Halloween 2022 is brought to you by In-N-Out! You may notice there are a few people missing from this family picture. That's just how it worked out this year. The only time we dressed up was on Halloween and both Hallie and Hunter had plans outside of our neighborhood. So they were off the hook. We normally plan our family costumes far in advance and I just didn't make it a priority this year – too many other things consuming my time and mental energy.
Last week, Bennett decided he wanted to be a hamburger for Halloween. So we shuffled things in the attic and found the burger costume which we all remember as much larger than it actually was. After he tried it on, he realized it didn't fit like he hoped. But that led to the birth of a family costume idea. (I secretly hoped Hallie and Hunter's plan might fall through and they would be able to join us as workers!)
Bennett was the milkshake – which was created with a laundry basket covered in felt, with flannel decals cut out and glued on with Aleene's Fast Fusion Glue.
Cannon's hamburger has been in the family ever since my Pottery Barn Kids days years ago. It's come in handy more than a couple times. I made a white felt sleeve for the burger and cut out the logo from flannel and glued it on.
Briggs was the fries, made from 2″ upholstery foam from Joann's, cut into strips and spray painted. His bag is felt with flannel decals glued on.
A little behind the scenes: I was trying to figure out how to sew the foam to the bag, and then I figured it was easier to attach the fries to Briggs, not the bag. I used a belt and cinched him up.
Steve and I were the easiest costumes. I made some red aprons, made paper name tags and picked up hats from In-N-Out.
We entertained the drive through for a bit while Bennett was the dancing milkshake and then the other kids joined in the dancing.
We attended the neighborhood block party where I caught my little fry eating a hot dog. 🙂
Each kid found their neighborhood buddies (only a few of which I caught pictures of) and as soon as they had inhaled their food they were ready to run through the neighborhood collecting candy. Figuring out what kids are trick-or-treating with who, with what adult is always a bit of a puzzle. The dads often end up back at the houses handing out candy while the moms herd groups of kids from house to house. I had the youngest group with two other moms and we were constantly counting kids and blocking the road so they couldn't run across unassisted. The nice part about the youngest group is their legs are short and tire quickly. Makes for a short night. Before long, I was back at the house on the driveway with Steve and the kids were trading candy in the house.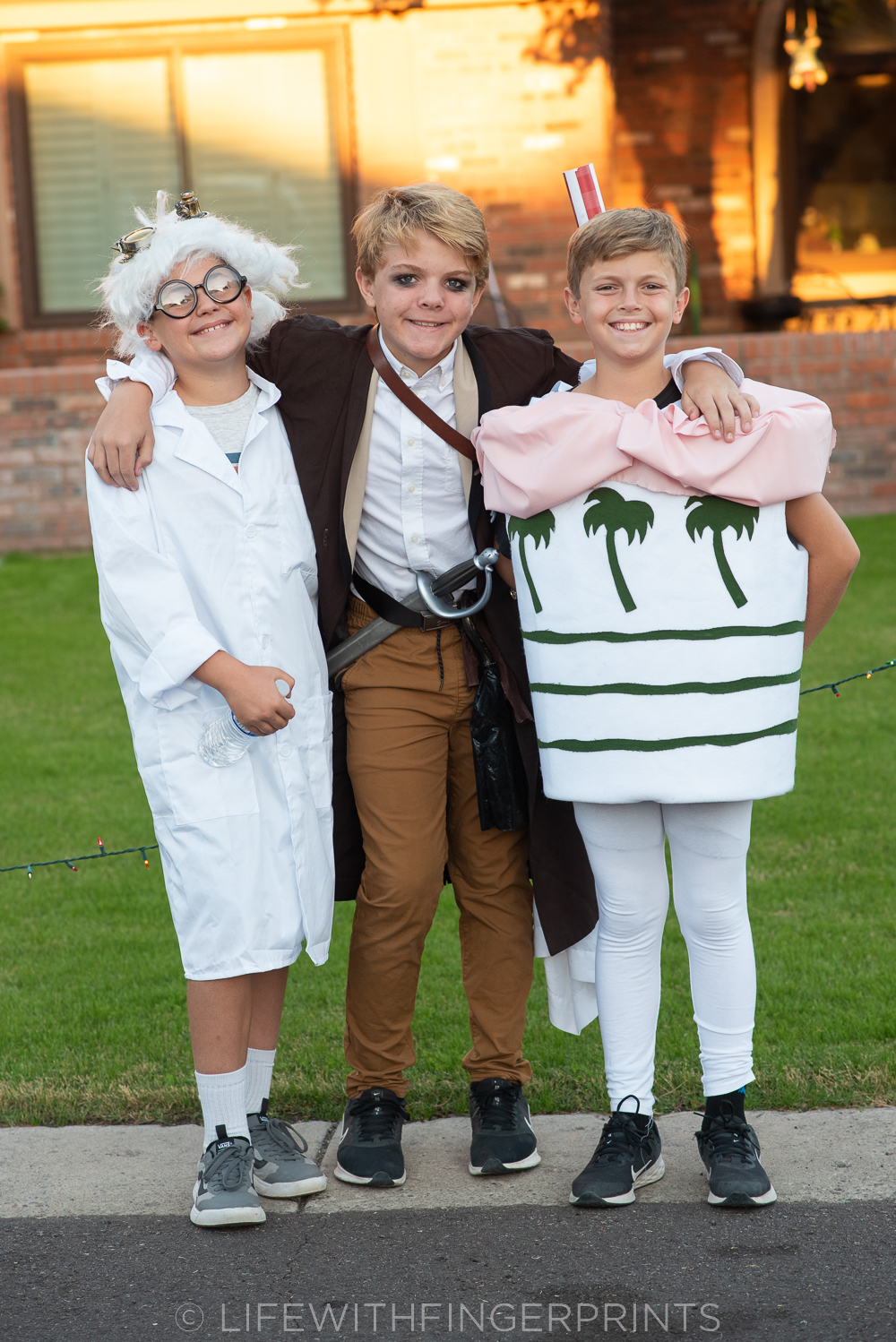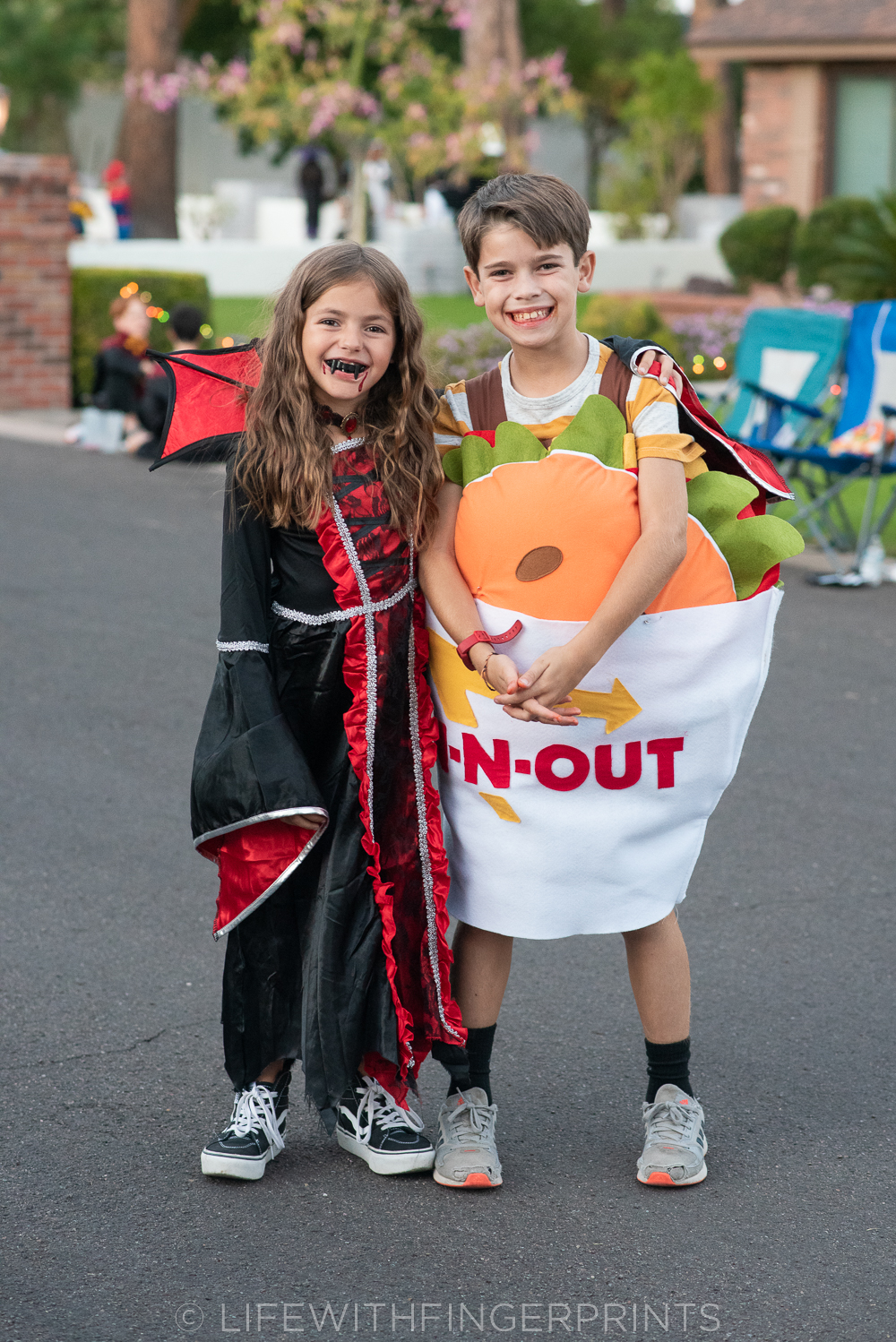 Hunter was in another neighborhood with friends – the same group we hosted in our neighborhood last year. He was a packers fan and somehow was missing his cheesehead in this picture.
One of Hallie's good friends has a birthday on Halloween so they gathered together for a fun dinner together. No costumes. No treats. Totally happy with life.
And a flashback to Halloween morning when Briggs had his school costume parade. Of course it was themed: Storybook. Which cancelled out his In-N-Out costume and we were lucky enough to find Bennett's (And Cannon's) Fox in Socks costume in the attic. The classic costume that gets more use than any of our fancy costumes I spend far more time on!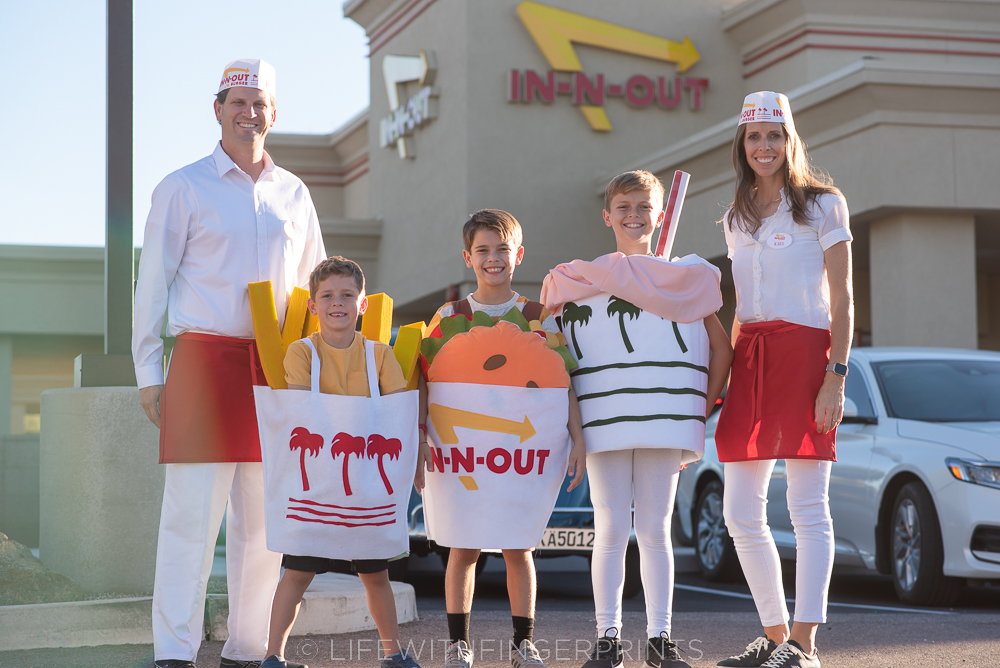 And that's a wrap. Thanksgiving is basically over and Christmas shopping needs to be done.