Steve checked off a bucket list item: Hiking rim to rim of the Grand Canyon. Nearly 24 miles, they descended below the north rim, crossed the mighty Colorado River, and climbed back up the south rim in just about 12 hours.
There was a group in our neighborhood/church taking it on together and Steve wasn't going to miss out. He spent weeks and weeks training. He followed a specific schedule as to when he should walk and when he should hike and when he should do the stair climber. He really worked hard to prepare.
Several people went with their spouses and asked why I didn't join. The truth is – I could have done it physically with some training but I didn't have any desire. Although I am a very active person, I don't particularly care for working out and I wouldn't have enjoyed the training. Even watching Steve train, I knew I made the right decision! 🙂
But luckily Steve didn't have to hike alone, Hunter joined him with no preparation! I was a little concerned because I watched Steve train so hard and Hunter didn't. But evidently Hunter didn't need to because soccer was enough training for him and he made it just fine. Oh to be young and energetic again.
They went up on a Friday and stayed in cabins at the north rim and enjoyed some pre-hike views.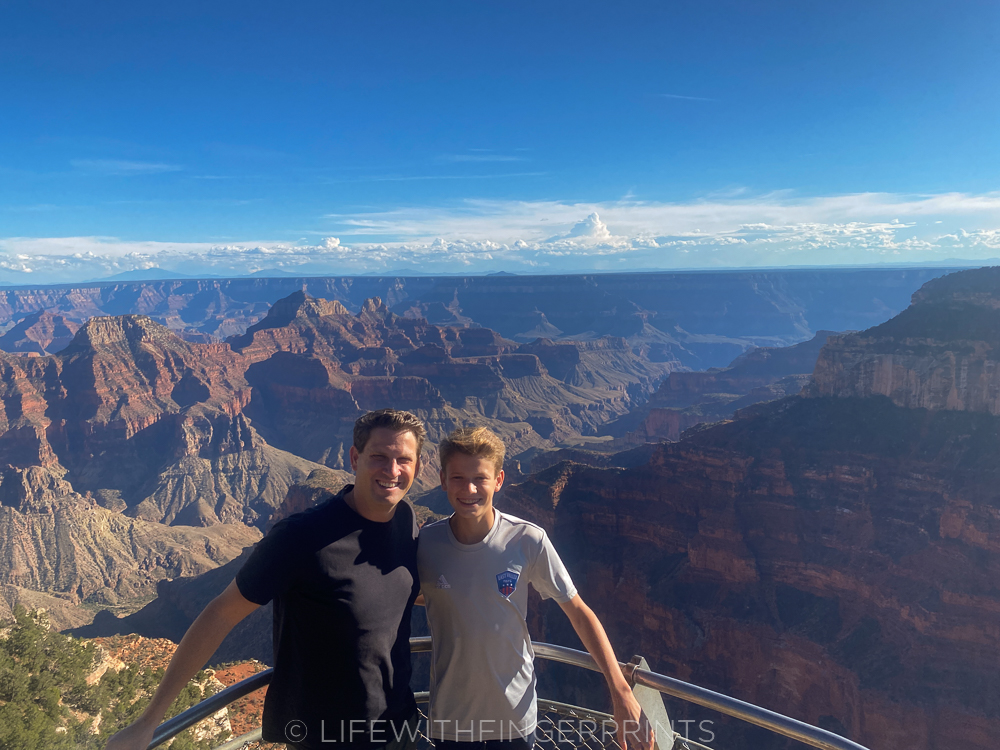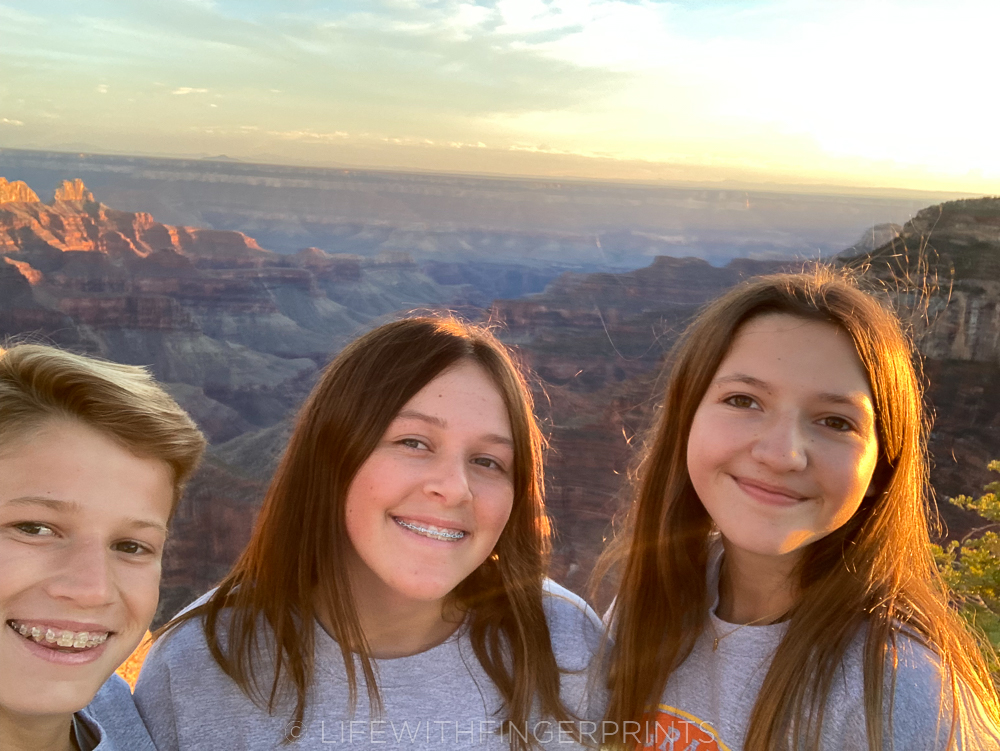 They had a 5:00am start time and an even earlier wake up call. The first couple miles were in the dark with a headlamp and it was cold. But they just endured it with minimal layers because they knew they were going to be hot and sweaty just a few hours later.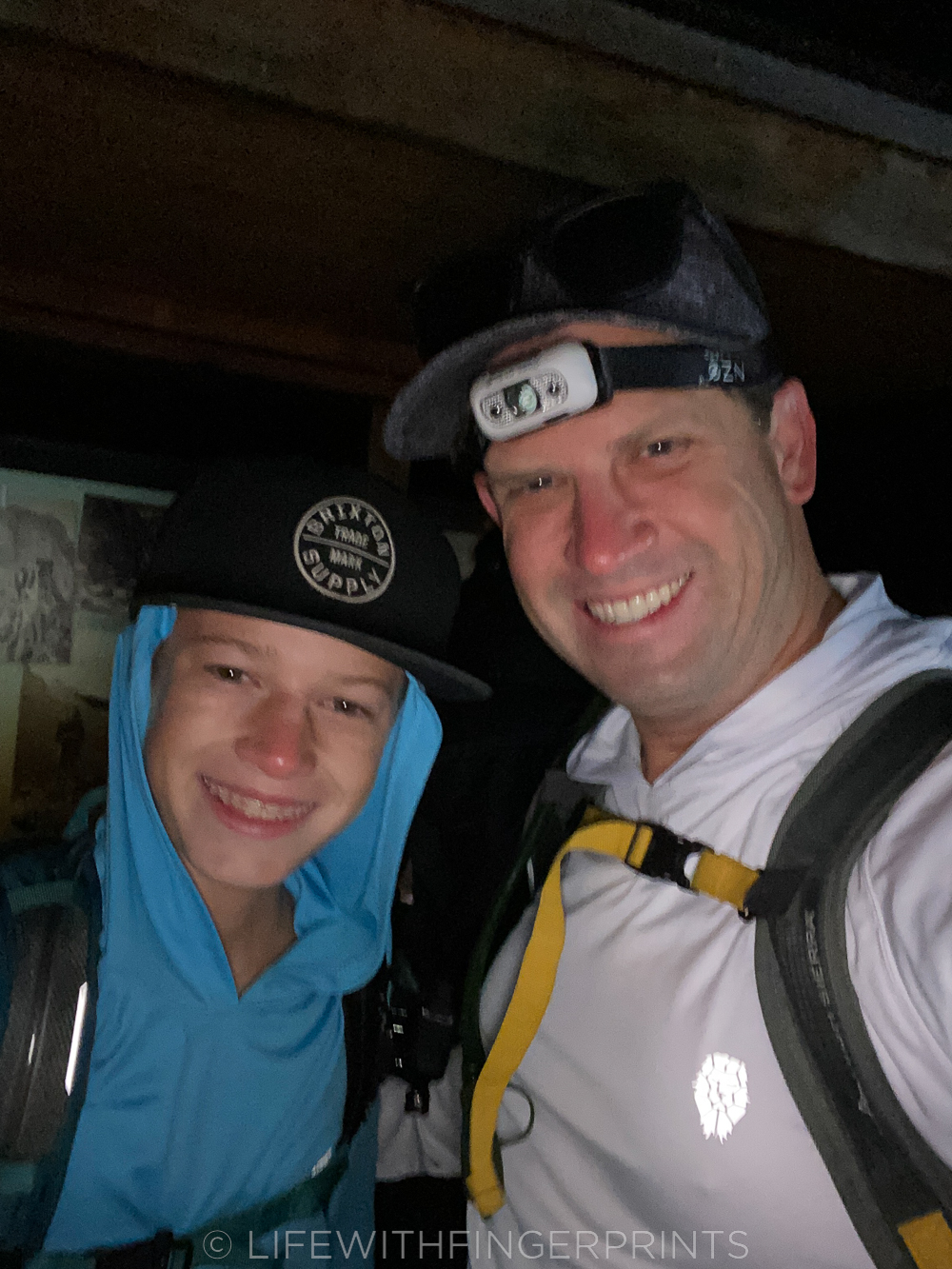 Hunter said about half way through they stopped for lunch and put their feet in the river. It was about this point in the hike he was second guessing his decision to participate. He was tired and ready to be done…and he still had 12 miles ahead of him. But after lunch, he had a renewed sense of energy and he was ready to go. According to him, he hiked his dad's speed but he could have easily made it out faster. I'm glad he felt obligated to hike with his dad. 🙂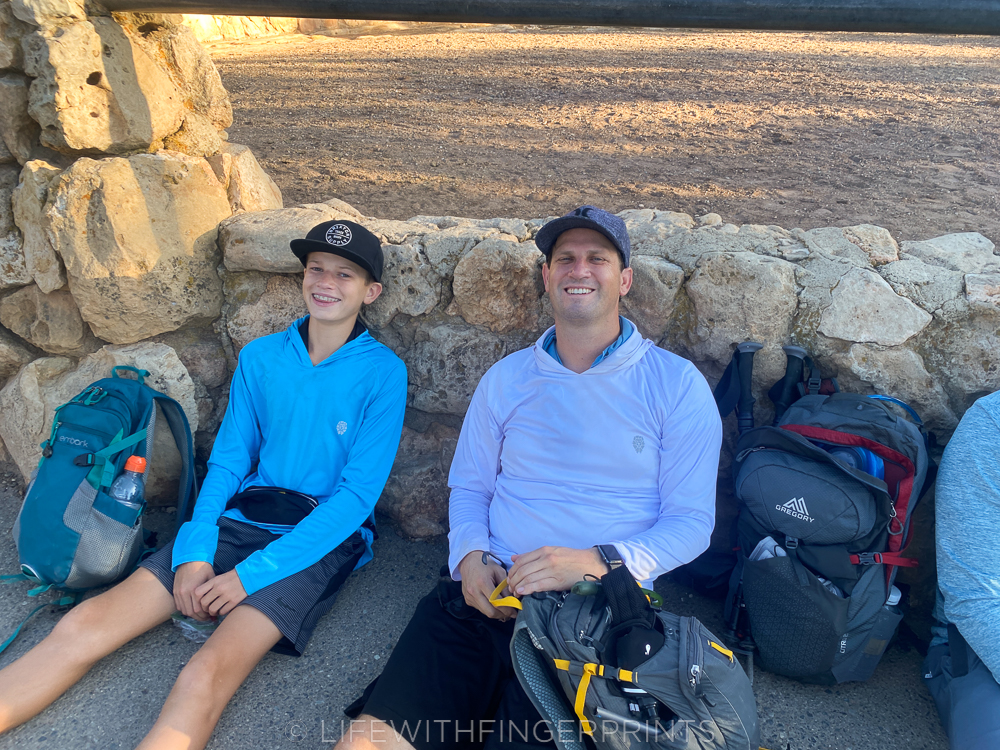 They both made it out with plenty of food to spare, but very little energy. Steve hasn't decided if he ever needs to hike this again – although some in the group think it should be an annual activity. I figure it's like someone asking you if you're going to have another baby when you have a newborn in your arms – too soon to ask. They were both a little sore after, although Hunter went to soccer practice two days later and managed okay.
More than anything, I am so happy Steve was able to work at this and check it off his list. He loves the Grand Canyon and what better way to see it than to hike 24 miles through it.