Aside from our monsoon season (July) – we rarely get rain. There is a reason we are considered desert! So it always comes as a surprise when we it rains on our parade! 🙂
Hallie had her winter formal dance at the high school this weekend (a dance that is traditionally held outside). And wouldn't you know it, it rained all day long. Ironically enough, the last time it rained here was the day of her homecoming dance 6 weeks ago. We got an email early in the day saying the dance was moved inside. And then we started to scramble trying to figure out a new picture location because the one we had decided on was not rain friendly. We ended up at the same location as the last dance since it had a beautiful covered area we could shelter under.
I knew the weather was not going to cooperate and I was not going to leave anything to chance so I set up a small studio in the front living room to make sure we captured a few of Hallie and her date.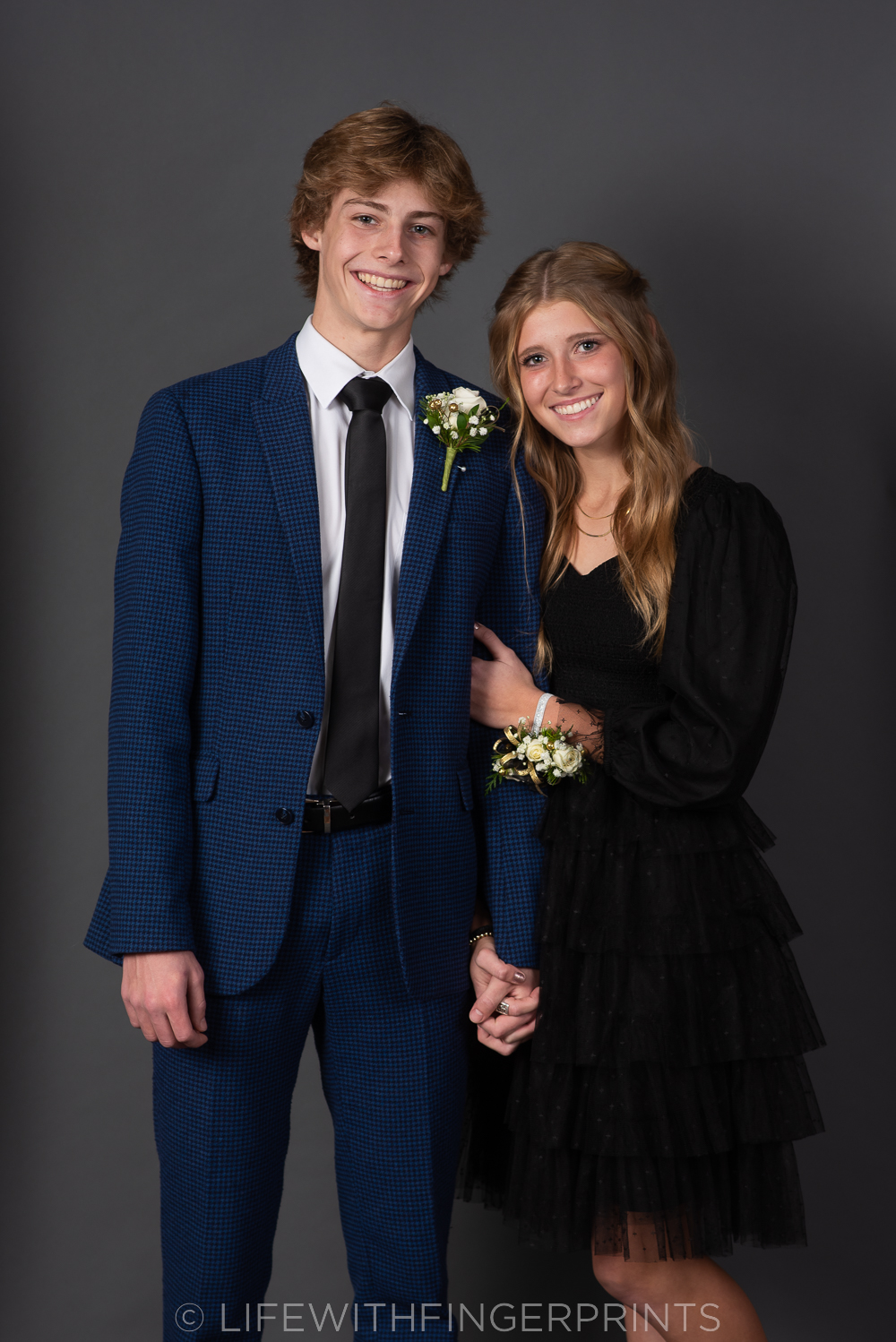 We then joined the group and I managed to do an entire shoot while standing in the rain holding an umbrella to protect my camera. The lighting was terrible. The rain was miserable. I'm surprised we have any photos to show for the outing!
Hallie's friend asked our nephew to the dance and his volleyball team ended up playing so well in their tournament, he missed out on pictures and dinner in order to play in the championship game. She still joined in the pictures regardless of being date-less. Hallie was really hoping he would make it to pictures since this is the first and probably last time they will be in the same dance group.
After pictures, one of the mom's hosted a dinner that we all contributed to and then the group danced the night away. And because dinner and a dance are not enough (not to mention the day date they do a week or two before the dance) they also have an afterparty. Crepes and gingerbread houses for the win. They had a blast.
And for document sake – the asking and answering to the dance. Her date had to pop the yellow balloons to find her name.
And we were all impressed her date created his own poster without the help of his mom. 🙂
And since winter formal is officially over, everyone is asking to the next dance, Sadies, which is 3 months away! It's hard to keep up.