I mentioned our post-Christmas revolving door of visitors…my parents were the last leg of our marathon visitors.
They came to visit and support Bennett as he was ordained a deacon at church and received the priesthood. Steve's parents were also there for his special day. It happened to be an eventful Sunday for our family as Steve spoke in Church and both Hallie and Hunter were put in leadership positions in their classes – it was a good Sunday to have visitors!
We were also able to sneak away one morning and take Bennett to the temple for the first time – such a tender and emotional experience for us all.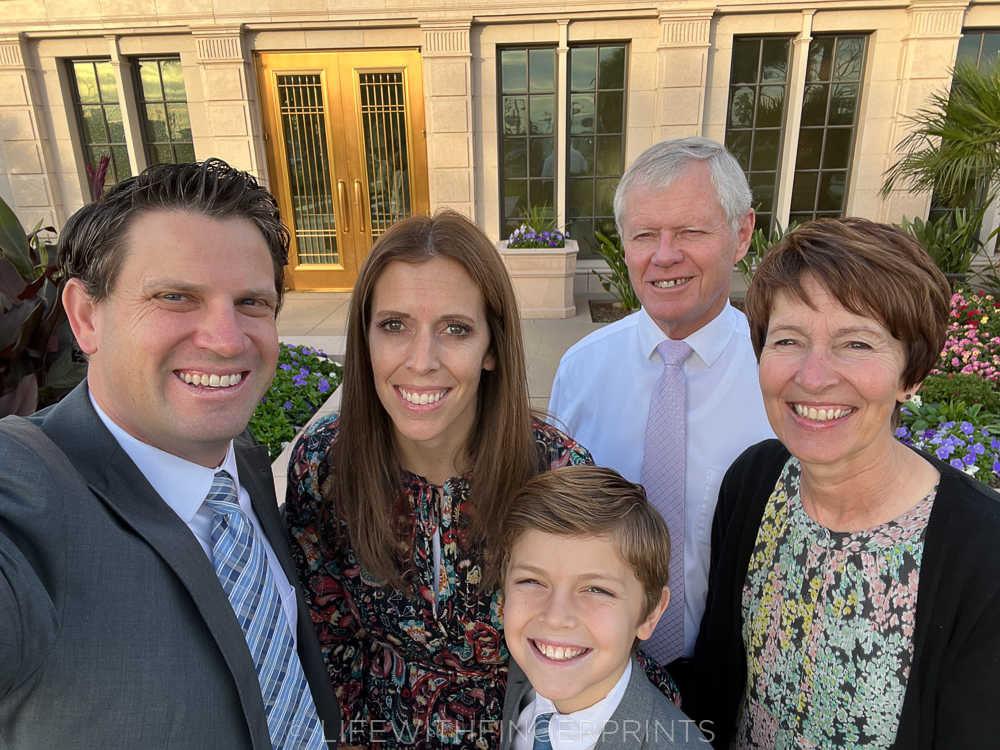 My parents joined Hunter and I at Arizona Brainfood Thursday morning – helping pack food for school children. It's always one of the highlights of my week but even better when I get to bring people with me.
I like when their trips coincide with my kids' activities and they were lucky to hit two tennis tournaments (Hallie and Hunter) as well as a soccer game for Cannon. They supported me and my siblings playing sports for so many years and now they're supporting my kids in their sports.
And because we had some free time, we decided to tackle a massive project and install slat wall throughout the whole garage. (more pictures to come!) I was hopeful to get a single wall done…but my parents are work horses and we got it all installed. Not to mention, my mom switched out all the outlets and lights switches for new pretty ones that match the gray wall.
(I was helpful…until I wasn't…when I sat icing my head after hitting it on an overhead rack and I was only somewhat useful after for the rest of the evening.)
It was a great visit where my parents were immersed in our family life for a period of time. I'm sure they returned home exhausted and grateful for a slower pace.