We didn't have a sadie hawkins dance when I was in high school. Steve remembers dressing up with his date in matching shirts for his sadie's dance when he was in high school.
Hallie's Sadie's dance (same high school as Steve) is a costume dress up – but not many actually wear their costume to the dance. They get dressed up, take pictures, eat dinner, change into casual clothes and then head to the dance. It's a real head scratcher.
This year's theme forced everyone to get a little creative: Rhyme without reason – costumes were supposed to rhyme.
Hallie and her date went as safari and Ferrari – it was comfortable enough Hallie didn't even change to go to the dance.
We had planned to take pictures with her group but Hallie (and another girl from their group) were in an all day tennis tournament. We were hopeful they would get home in time but when they called the time for their last doubles match we knew the plan needed to change.
Hallie rushed home after her last match (after playing one of the best matches she's had) quickly got ready and was still late to dinner.
She came over after dinner and we shot a few pictures before they hurried off to the dance.
Her group consisted of hawaiian/Luke Bryan, pillow fight/Dwight, sleeping beauty/call of duty and tennis pro/frat bro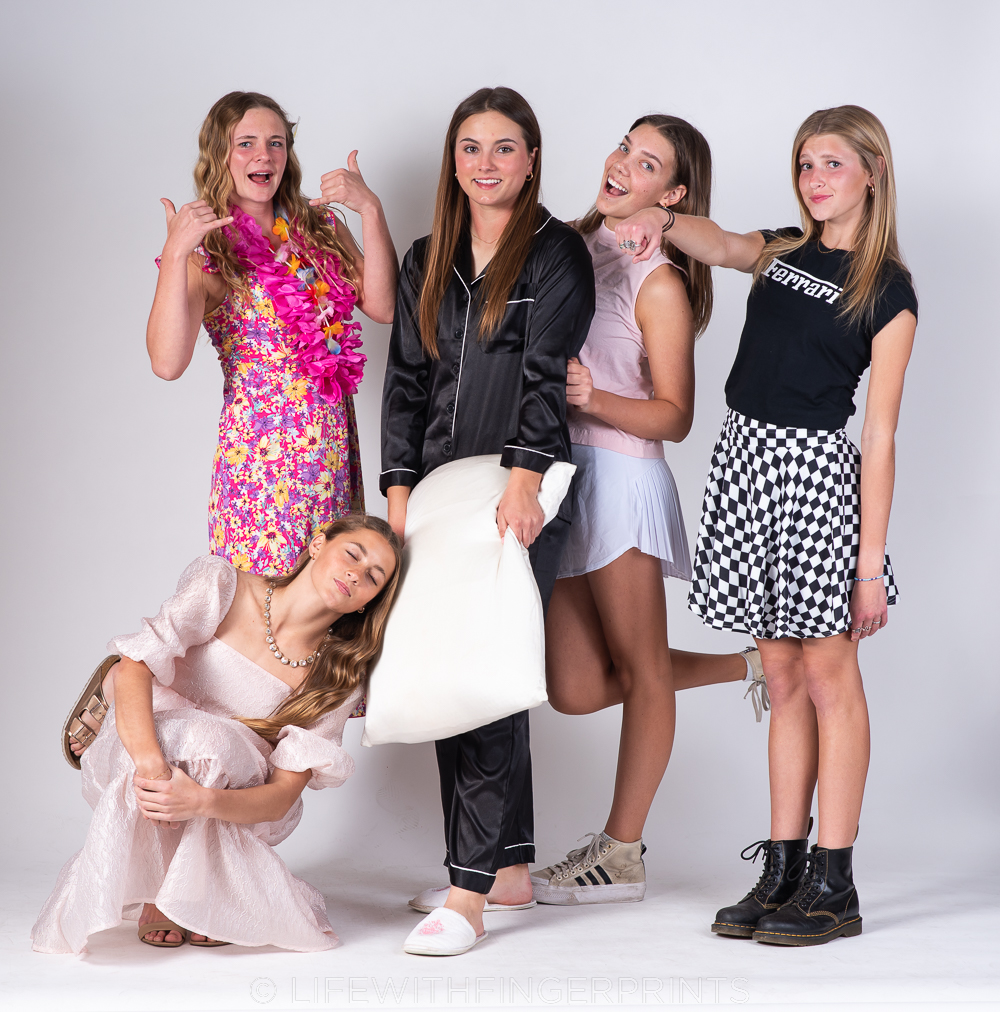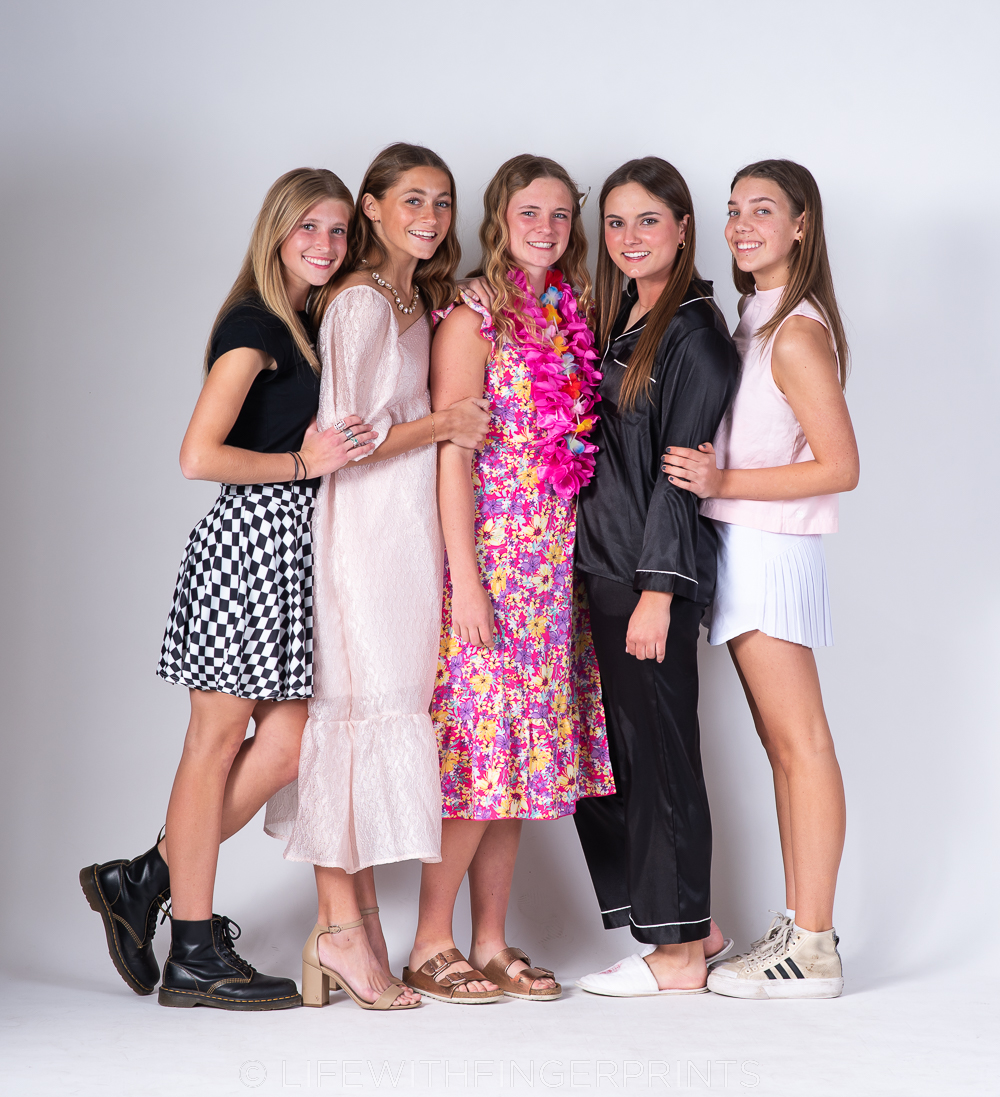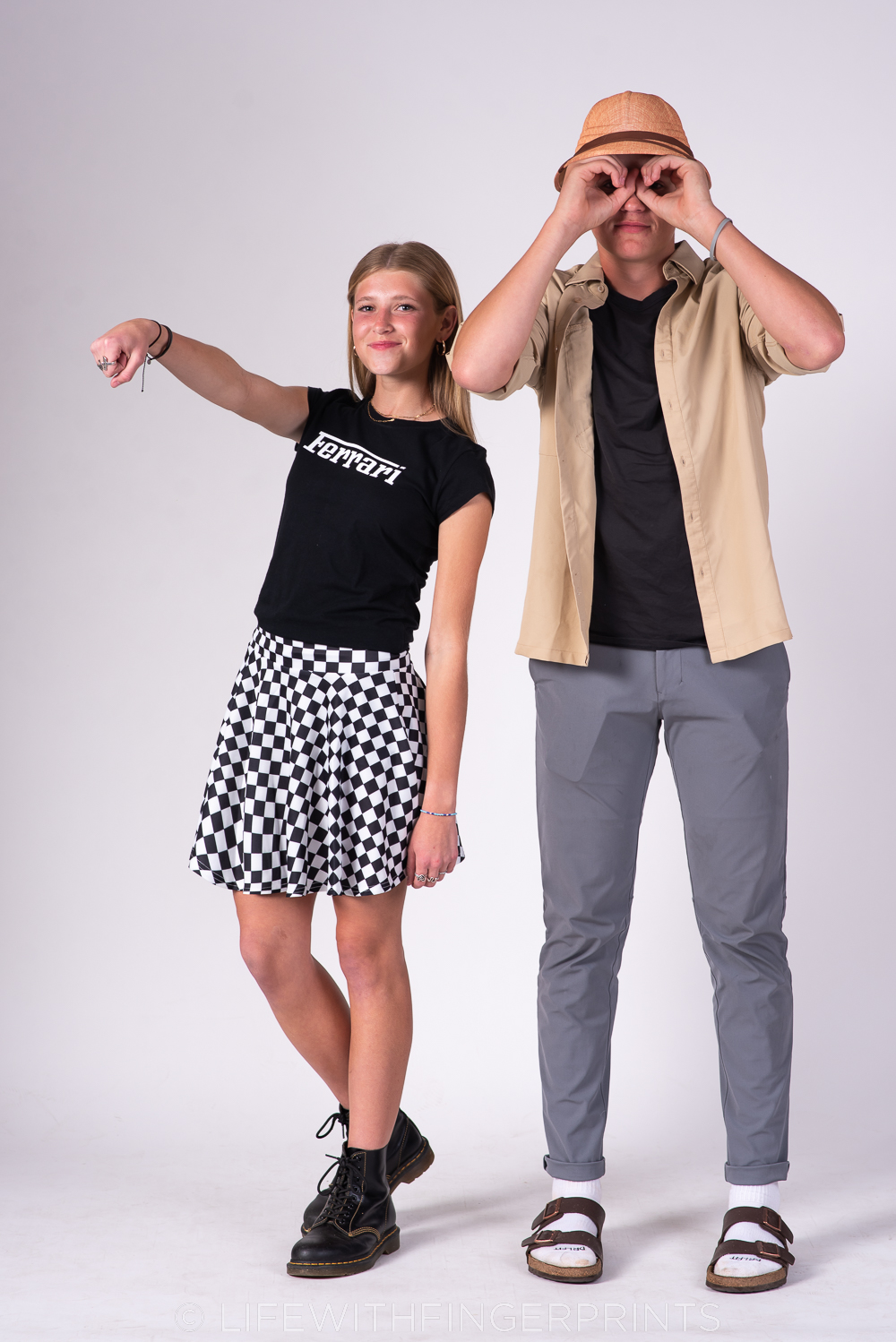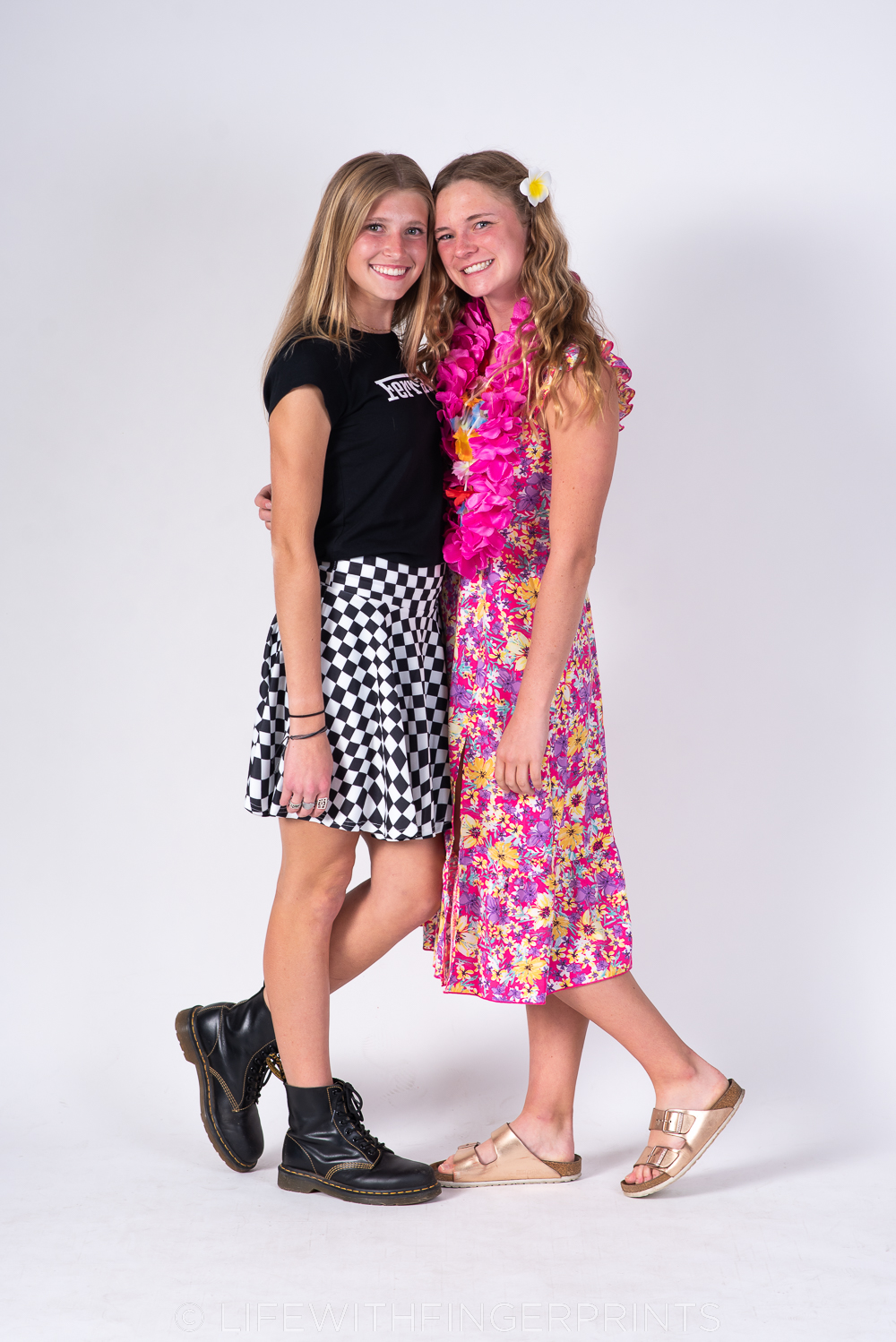 And because she wasn't already completed exhausted from her tournament and the dance, they went and played broomball at the local ice rink after the dance. I'm tired just thinking about it!
And because we're documenting: Dance dates in our area include a "day date" which is done a week or two before the actual dance. Hallie's group went to Jake's Unlimited for bowling, laser tag, arcade games and food.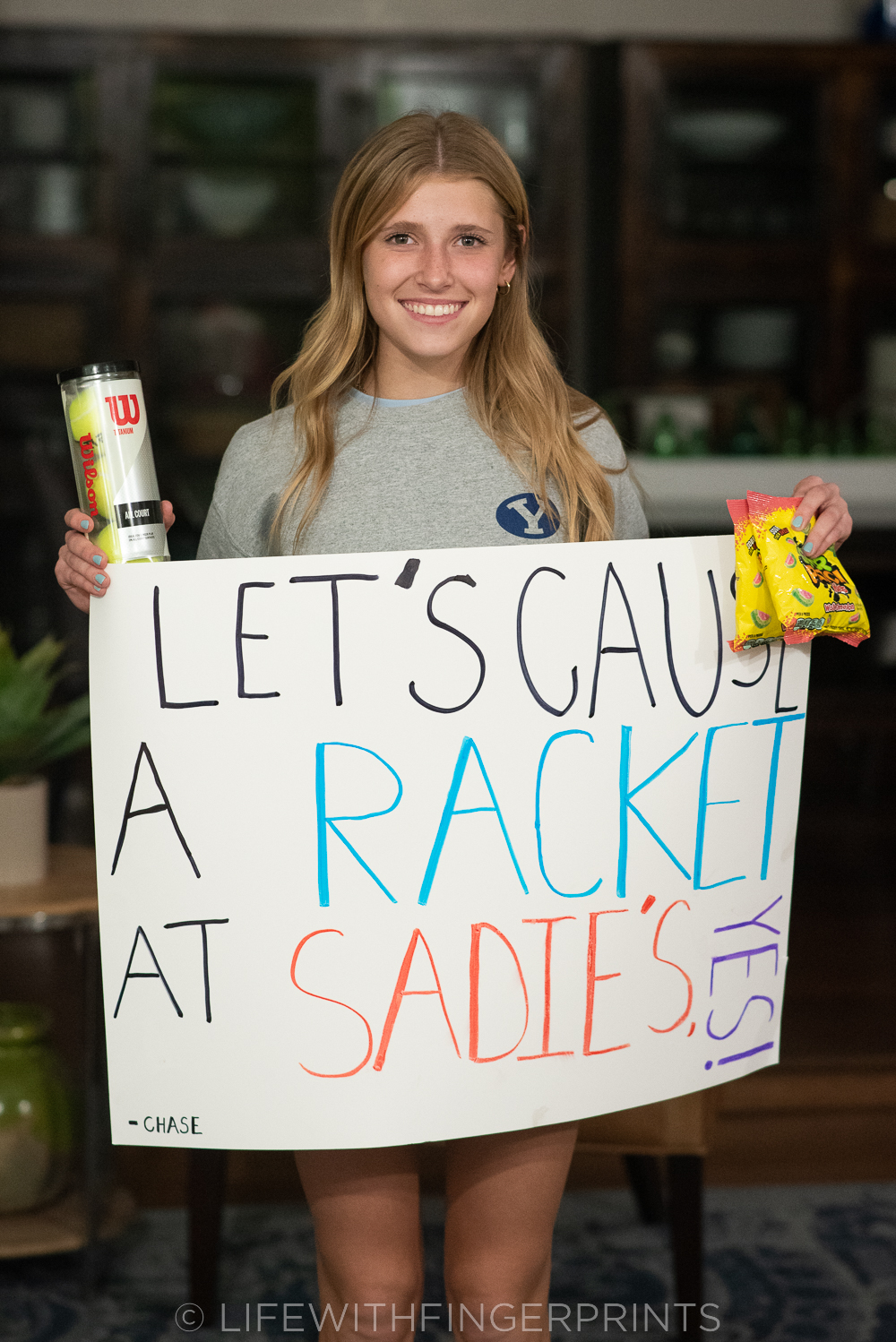 She had a great time. I'm still getting used to how dance dates work here. Kids are asking different people to most dances and it's usually pretty casual – they may or may not know their date very well. Hallie spent very little time with her date between the day activity and the dance and yet had a great time because it's more group centered – she had a fun group and that makes a world of difference. (out of the 100+ pictures she has from Jakes Unlimited, her date is only in one of them!)
And because we're always focused on the next dance, she's already been asked to prom…