We spent a day on the slopes with the boys – Hallie was invited but opted out since tennis tryouts were just around the corner and she didn't want to risk an injury.
Briggs and Cannon just learned to ski last year and only skied two days, so Steve and I were gearing up for a potentially long day of reteaching. The half hour it took to get everyone situated in their gear and the first half hour of skiing was painful. It made me question our grand plan. But the snow was plentiful, the weather beautiful and the slopes were empty. At least some things were going our way.
Bennett and Hunter immediately took off on their own adventure and Steve and I each took a kid and slowly made our way down the small hill, rode the two seat chair lift up and went back down again. I was concerned this was our fate for the day, but the kids picked it up much faster than I anticipated and after just a few runs we were ready for the green hill. This is where Briggs and Cannon were thriving. They never tired and they improved every time they made it to the bottom of the hill.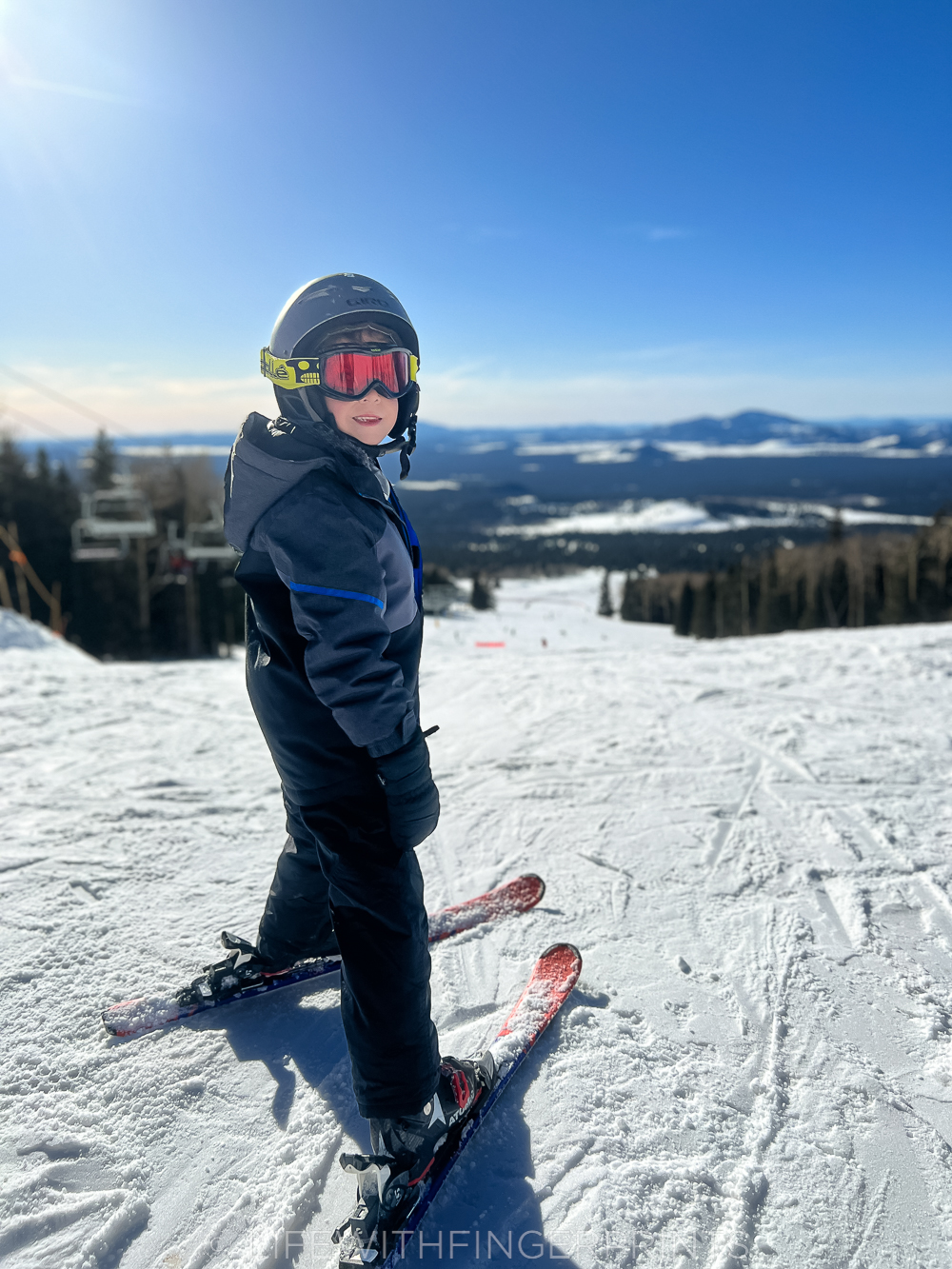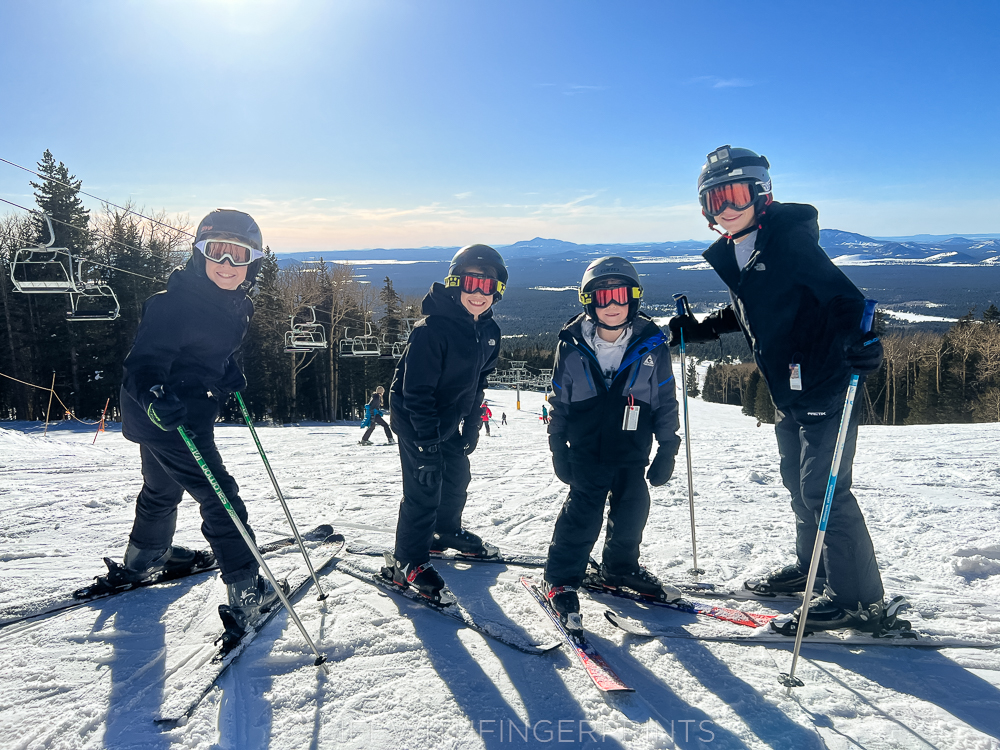 After lunch Steve, Hunter and Bennett peeled off to go on more challenging runs and then joined back up with us for the last hour of the day and the little ones were excited to ski with their older brothers.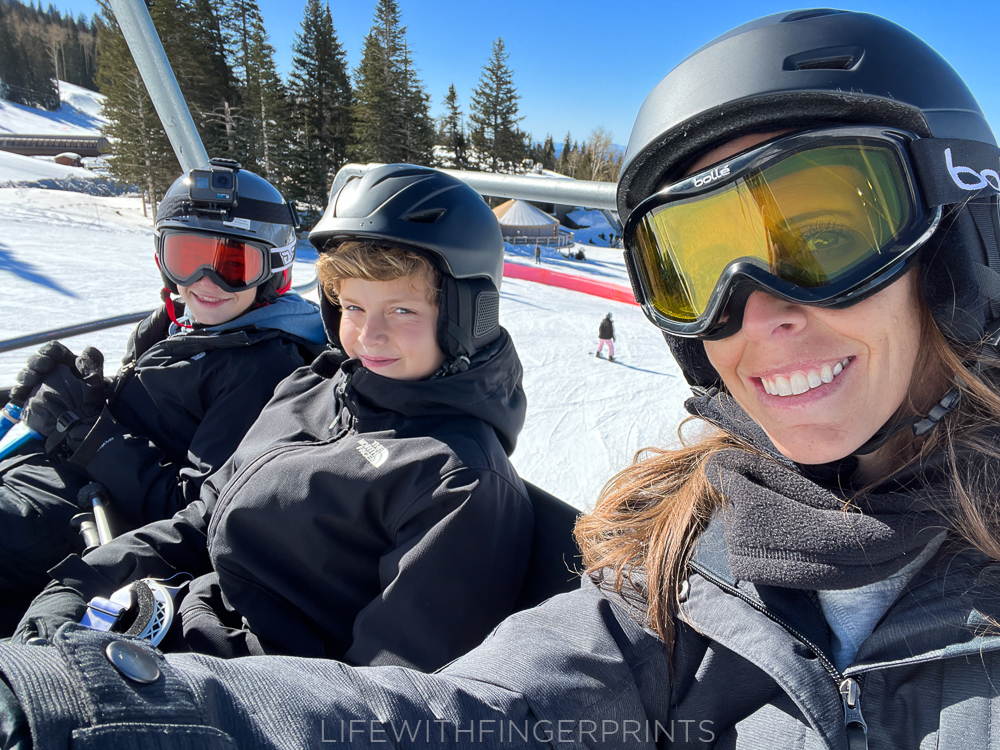 I didn't grow up skiing so I still feel like I'm learning right along side the kids, but Hunter reminded me at the end of the day that because I didn't ever fall, I probably wasn't pushing it hard enough. Great advice from my teenage son! 🙂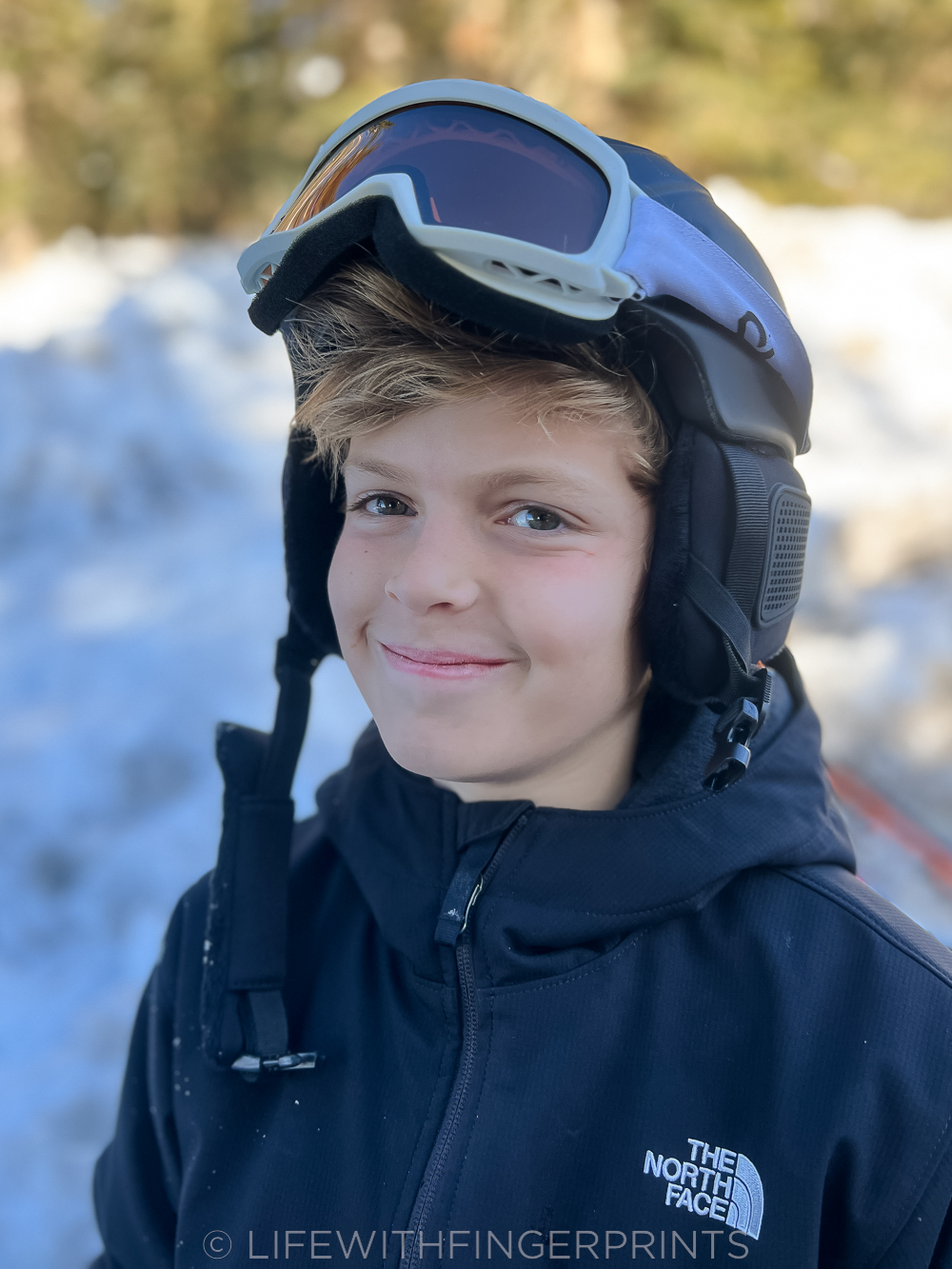 It was a successful day. The downfall is we live in the desert so we have to drive three hours to ski which required a really early wake up call. Then, when we were tired and ready to nap we had to hop back in the car and drive home.
Even then – it was worth it.