We have been attending the annual Lehi Days rodeo ever since we moved to the area. However, our annual attendance never warranted purchasing any cowboy gear.
That is until this year when Steve was serving in a leadership position for the rodeo. He had made the decision he would not be dressing up – he was going to attend in the same clothes he always wears. But then someone gifted him a beautiful cowboy hat. The hat with tennis shoes looked ridiculous so he splurged on some boots and before you know it, he was looking like he could almost be a cowboy. (His boots could use a little wear and tear and he'll need to earn his buckle!)
He couldn't have been more uncomfortable posing as a pseudo cowboy, but he sure looked good! I however, showed up in white nikes straight from the city! 🙂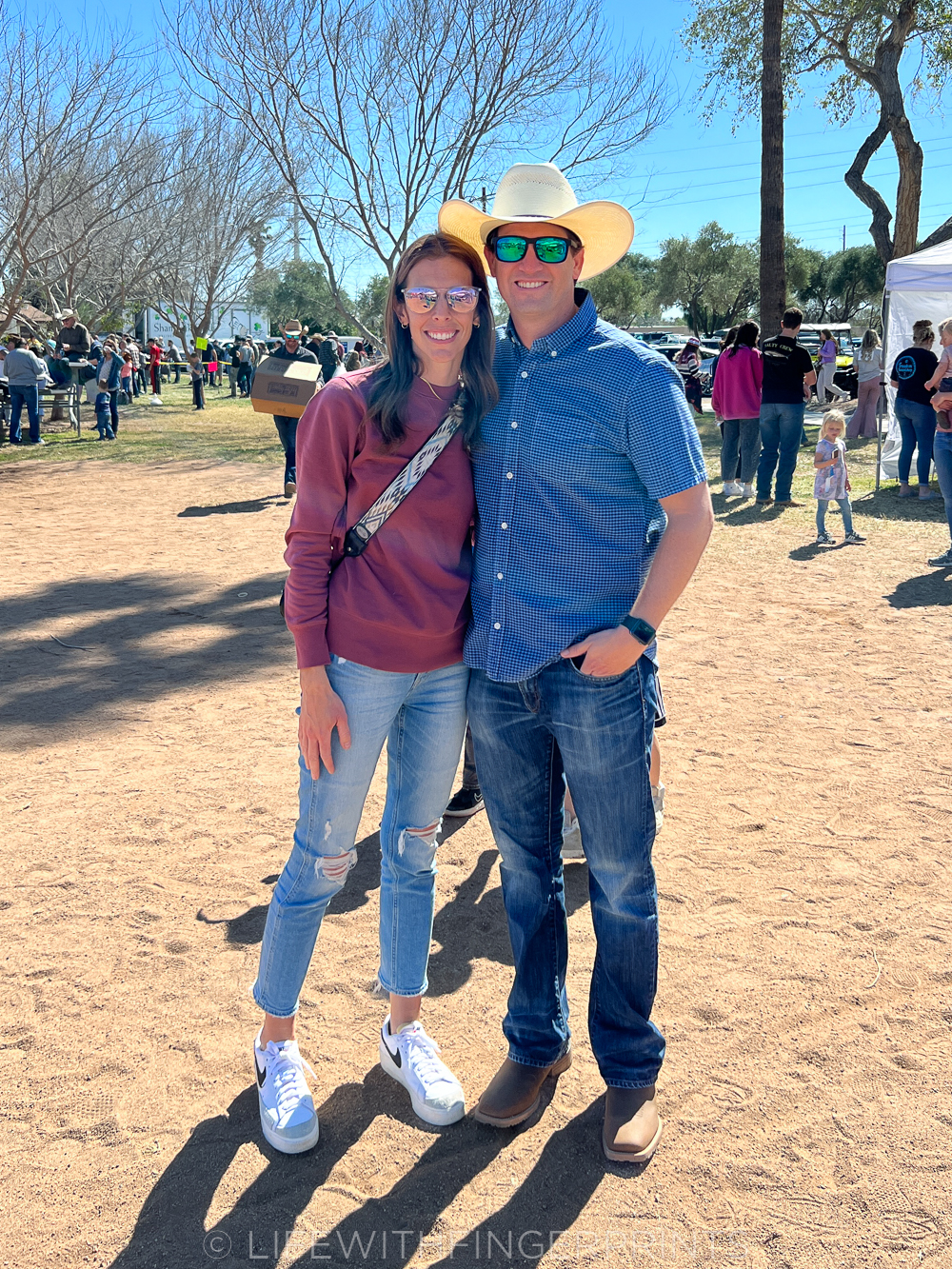 We were lucky to have Steve's parents join us for the morning (they weren't about to miss Steve's cowboy debut) and they're always up for a good rodeo.
The kids had their annual horse ride and got their fill of farm life at the petting zoo. They also got their fill of sugar with their individual allotment of concession tickets.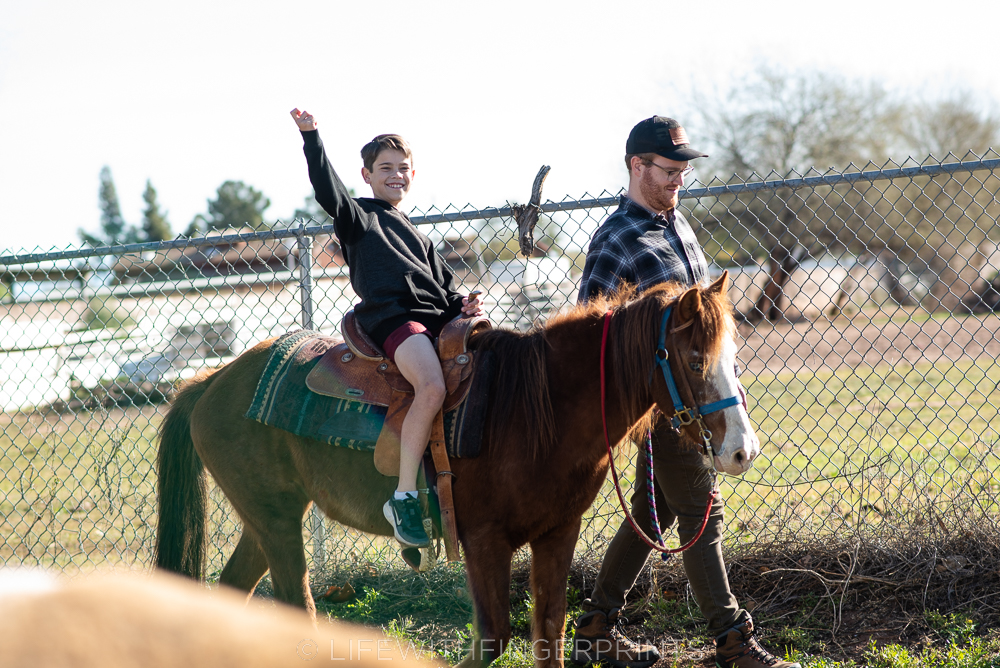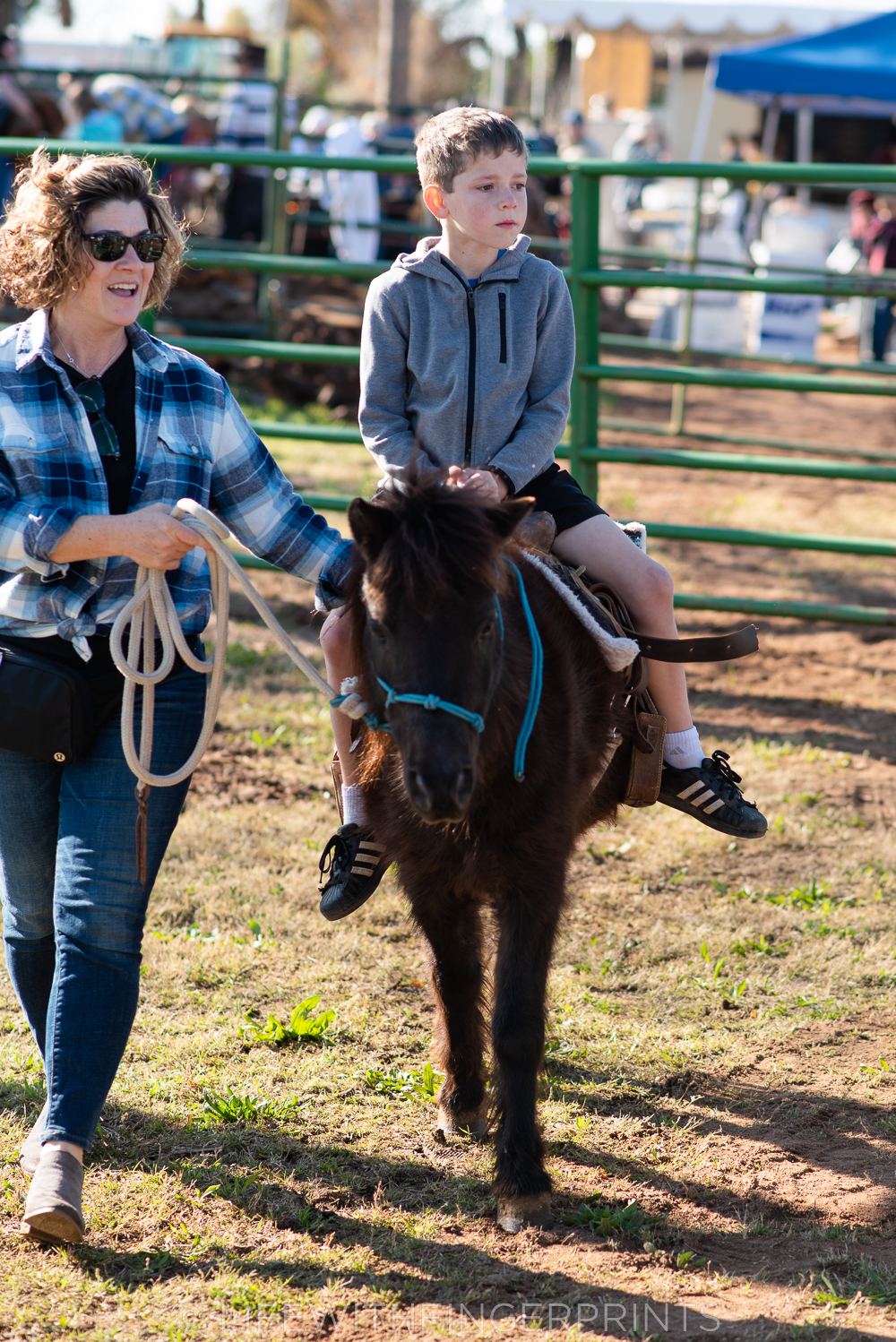 Between the rodeo, a niece's bridal shower, a Cub's spring training game for Hallie, Steve performing a wedding and our boys in 5 soccer games – we had a full day. To say I fully enjoyed my Sunday nap today would be an understatement.