While we're talking about cheering I want to call out one person in particular who is one of Hallie's biggest fans – and that is her cousin Lucy who is just one year younger than Hallie.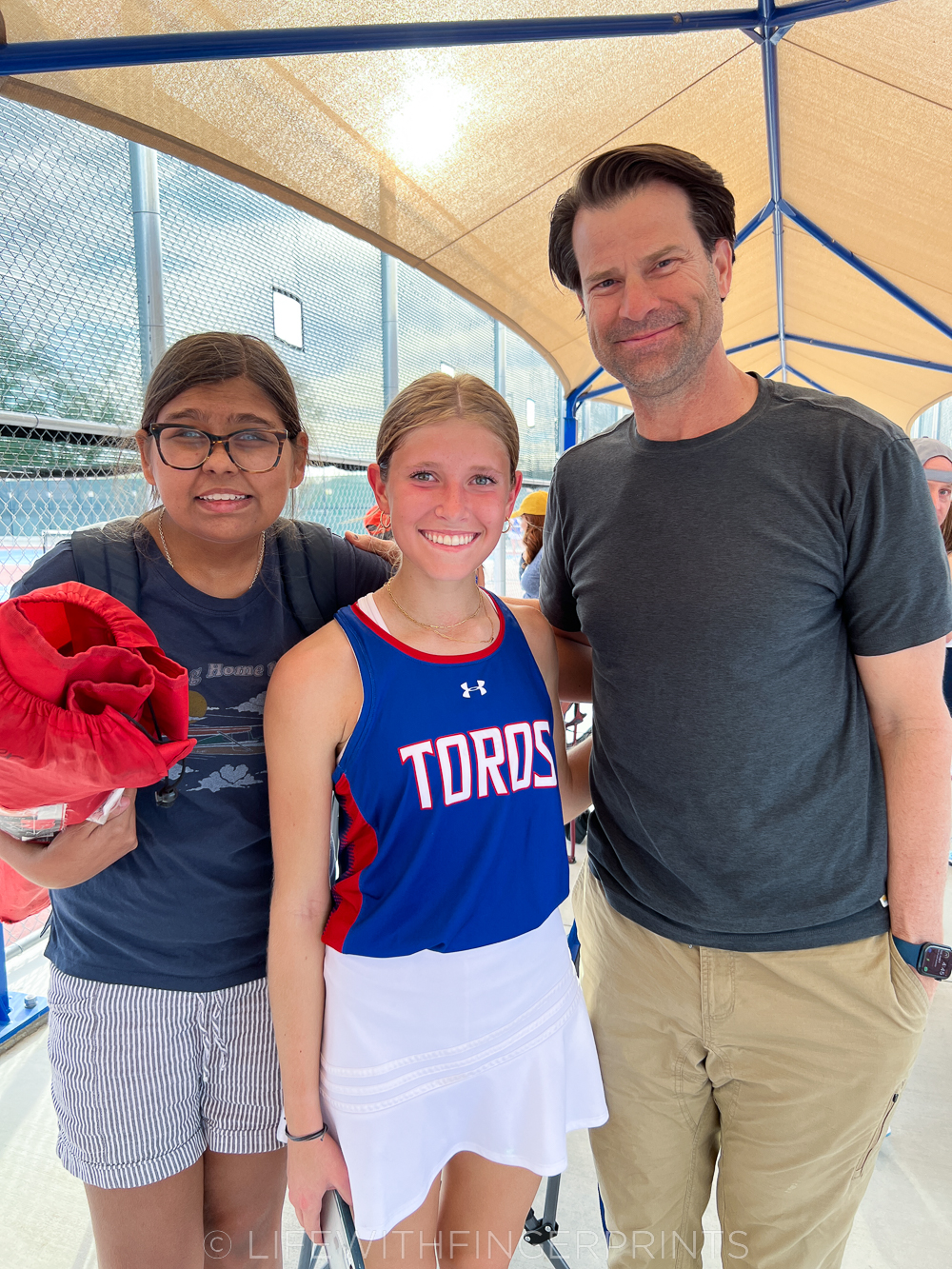 She came to one of Hallie's matches this year with her dad, Steve's brother. The match was already in progress and she sat down beside me and immediately started asking questions about the score. She's had sisters play tennis and her parents play so she has a decent grasp on the game/rules, but her vision is quickly deteriorating and tennis is probably one of the hardest sports to follow because the ball is so small.
I was giving Lucy play-by-plays to keep her engaged and then I would get caught up in the point and I would forget to describe what was taking place. Lucy could see one of them serving again and would quickly ask if Hallie won the last point and would mentally keep score. There was a time when Hallie had so many deuce points it was hard for Lucy to keep everything straight but she tried. When I would announce, "She won that point." Lucy would immediately yell, "Good job Hallie!" I
Lucy was the best cheerleader. And she stayed engaged the whole entire match – two sets to 6 – asking question, after question, trying to understand the point she couldn't see. I was so impressed.
When Hallie came off the court, Lucy was the first one to give her a hug and tell her how good she did. After that match every time I saw Lucy, she would ask where Hallie was at. And then she would proceed to talk about Hallie and her tennis match and how good she was and how she wanted to come watch her again.
Lucy really does make Hallie feel like she's so talented and so important and I'm grateful for such a special gift.