A couple days ago, I wrote about Hunter and his friends who are great cheerleaders. And at the time I was going to write about Hallie and her support team but I figured she needed her own post. Hallie just wrapped up her tennis season and I'm still a little in awe with just how much love and support she received over the course of her season. (I wish I had a picture with everyone who came, but we snapped them when we could or remembered!)
Obviously Steve and I were/are her number #1 fans and we're going to support her day in and day out.
Her grandparents were her second biggest fans and they spent a lot of time on the sidelines both freezing and sweating.
But she had aunts and uncles at almost every single match – not always the same ones, but when they could, they showed up.
Multiple cousins came to support more than a couple times.
Her friends came out – even when they had no clue what tennis was or how it was scored. They were always cute to ask a lot of questions. Even parents of her friends came and cheered her on.
We had neighbors and friends show up.
Church leaders came.
And of course all of her coaches.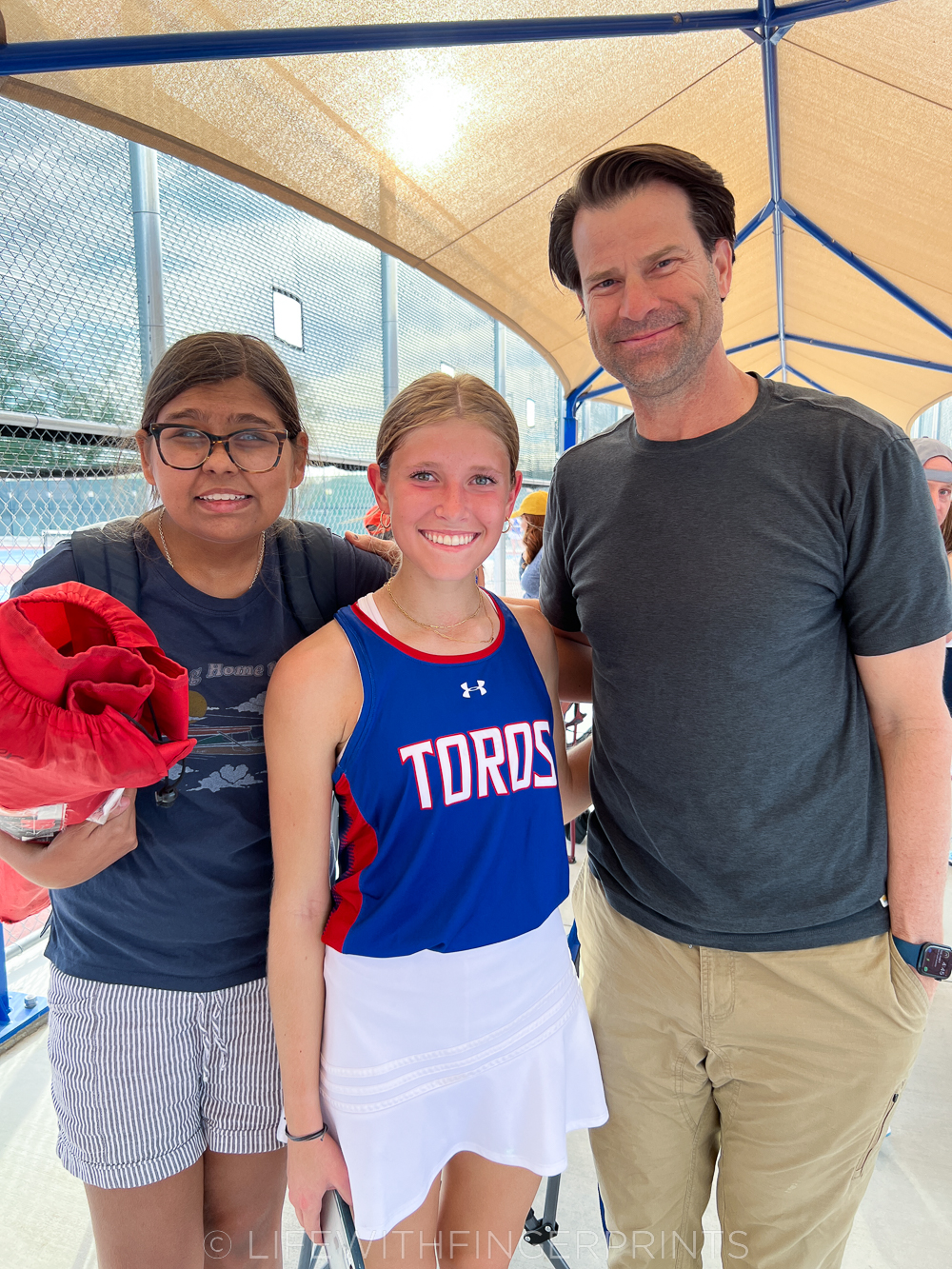 They all showed up for her in such big ways – it makes me tearful just thinking about it. Steve spoke in church last month and he shared the cycle of love that occurs when someone loves your child and he gave Hallie's tennis as an example. As we saw love poured out to her in so many ways by countless individuals, we couldn't help but love deeper in return – more than we ever thought possible. This then created a genuine desire within us to support and love them back…and the cycle of love continues.