Here's a picture recap of Mother's Day 2023. We have early church so we opted for a nice breakfast-for-lunch instead of a rushed breakfast. And my new handy dandy crepe maker worked like a dream and Hunter is now a pro at making crepes which is another gift for me!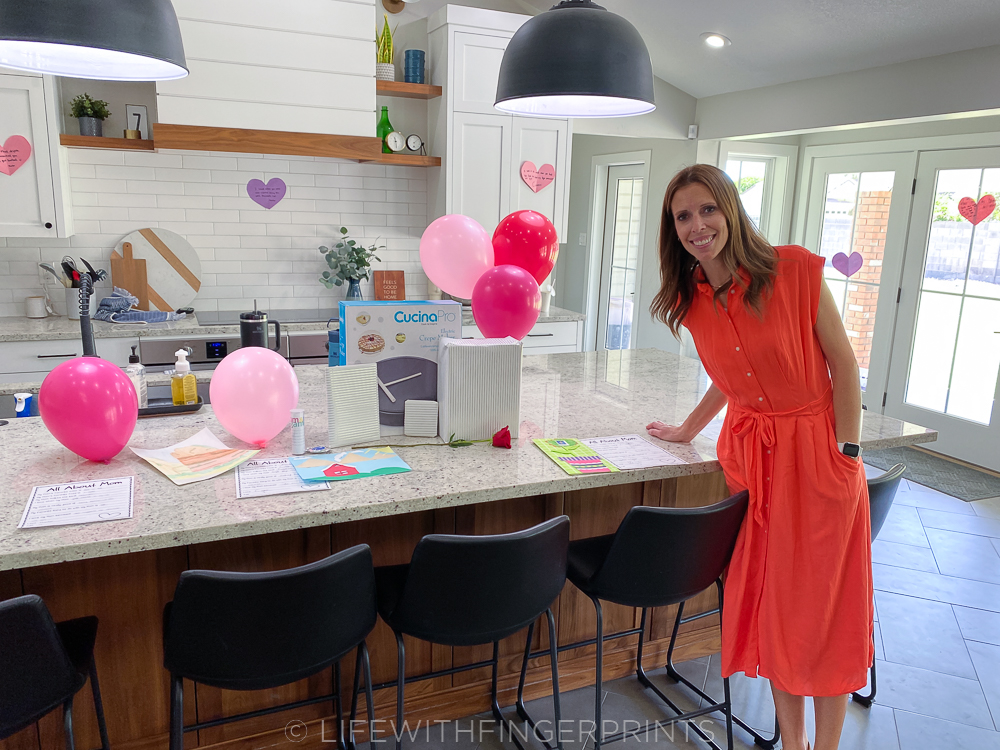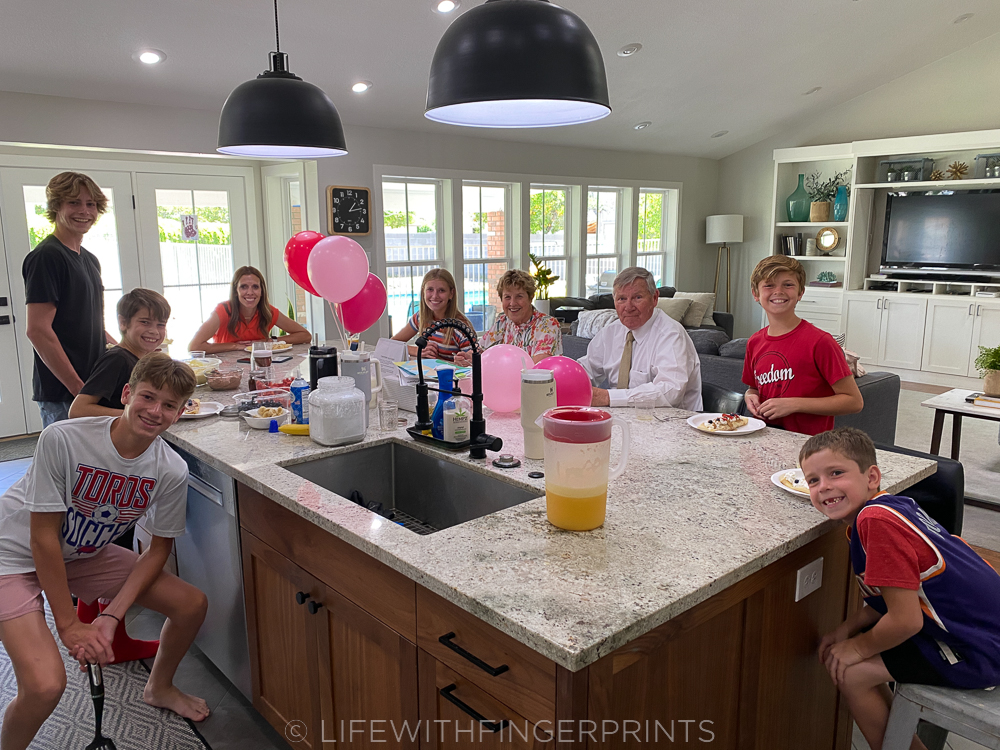 We had every fruit and berry and filling (Chocolate and vanilla) and nutella and peanut butter and whipped cream…everything needed for a nice Sunday sugar coma.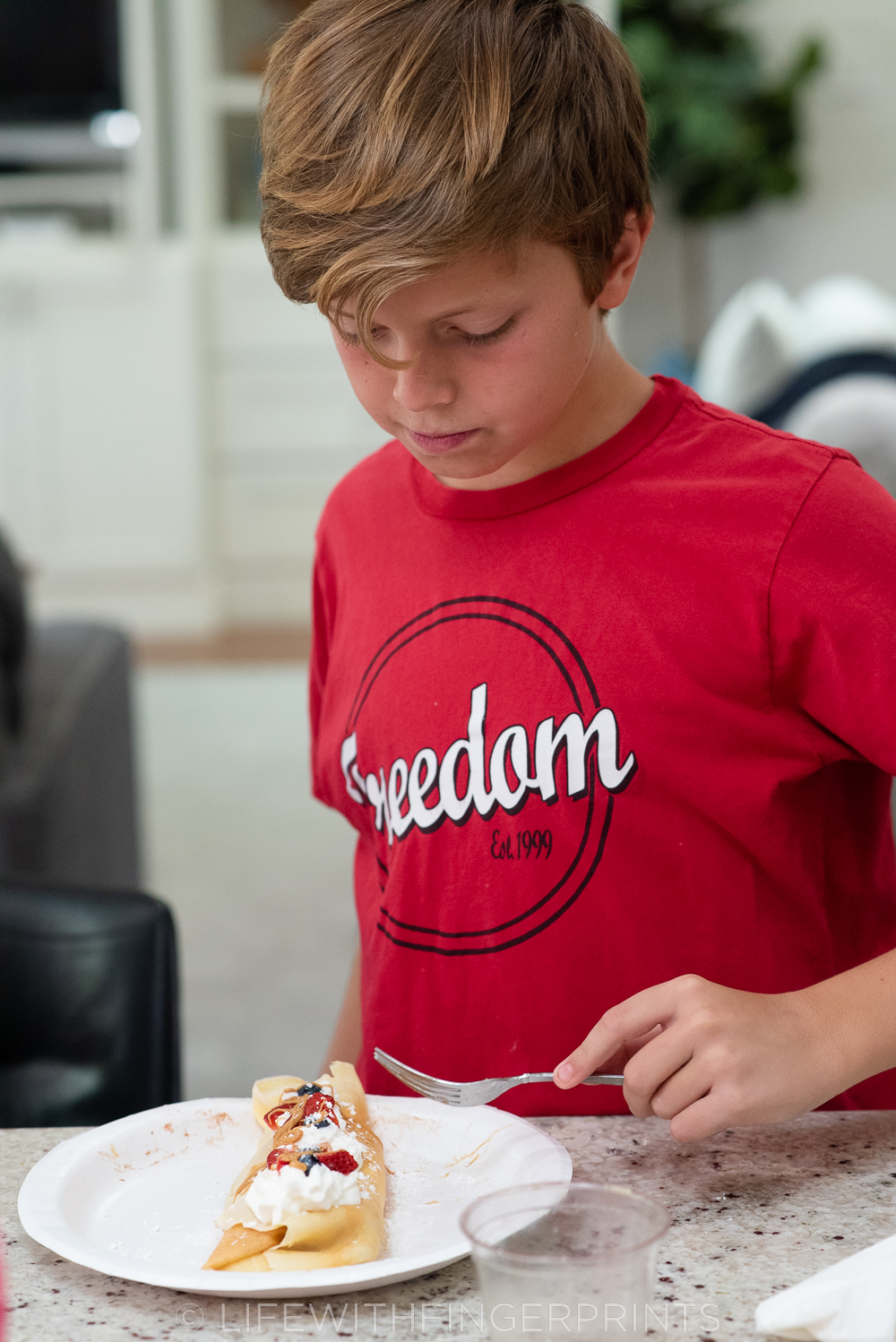 Each of the kids filled out the annual interview sheet which just gets better the older they get. It's cute what they say about you when they're young and then it's more touching the older they get. They also wrote memories on hearts for me around the kitchen – fun to see what sticks out to them with all the memories we share.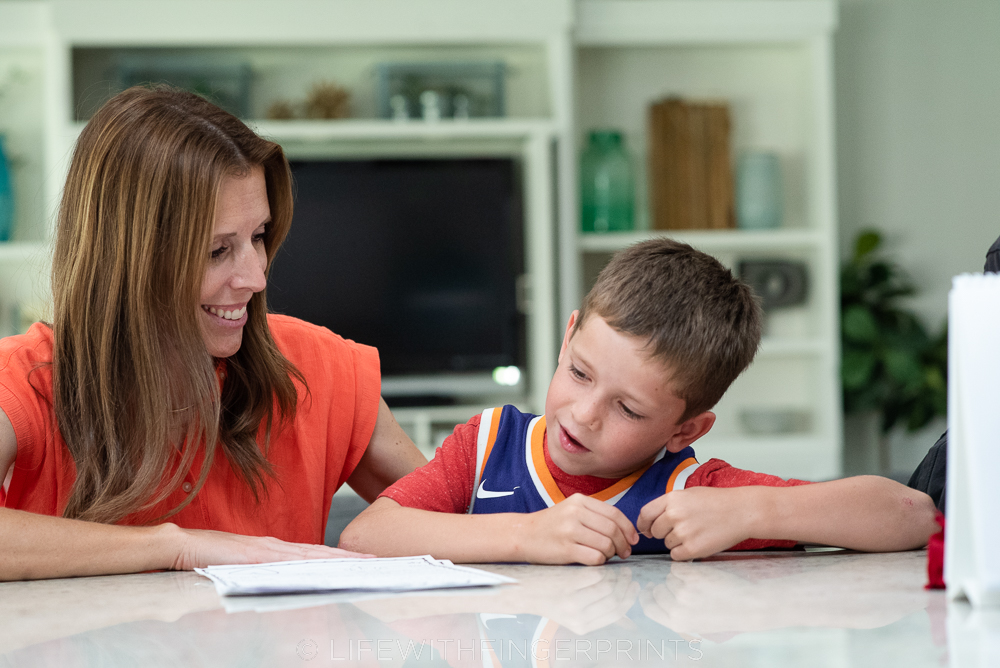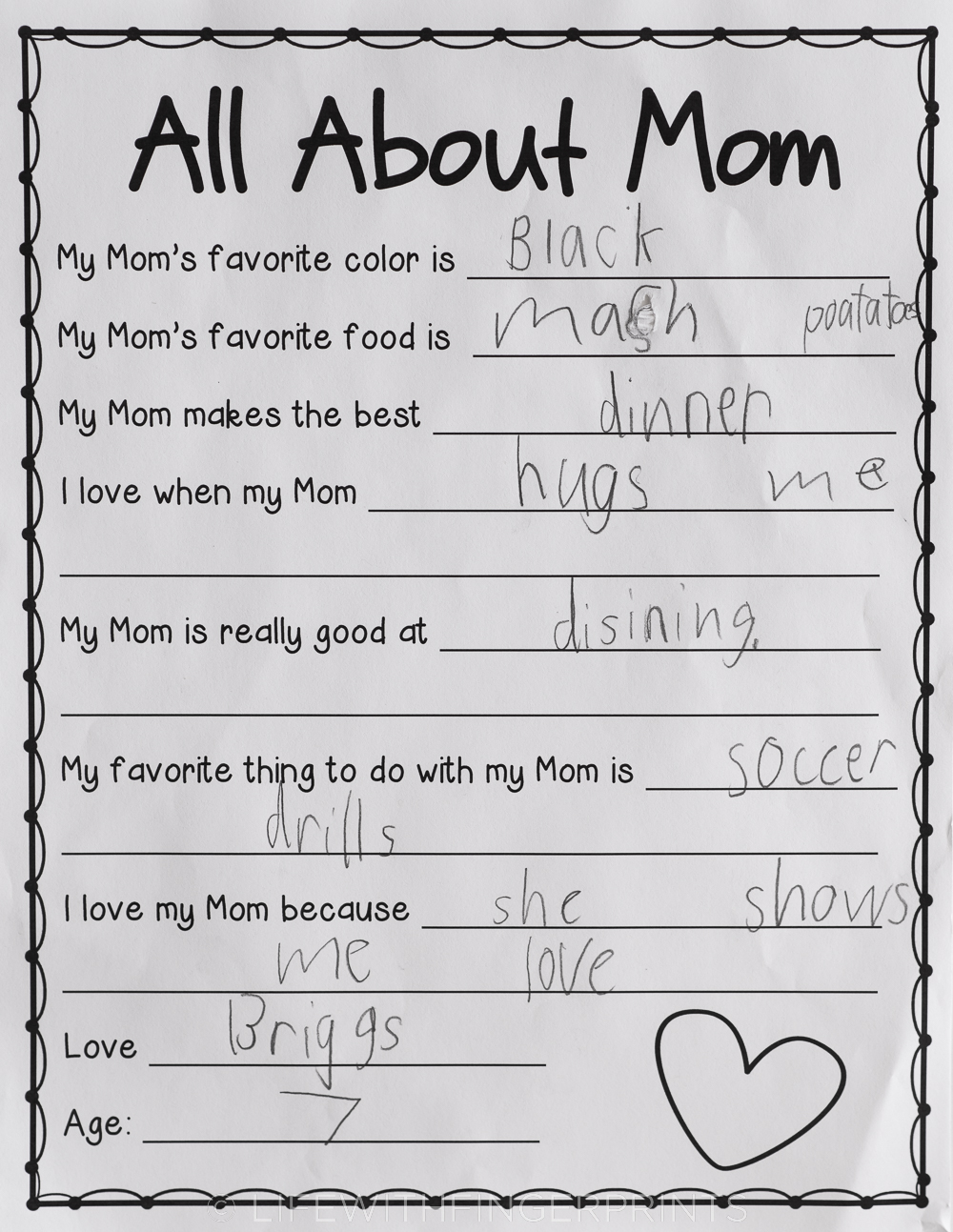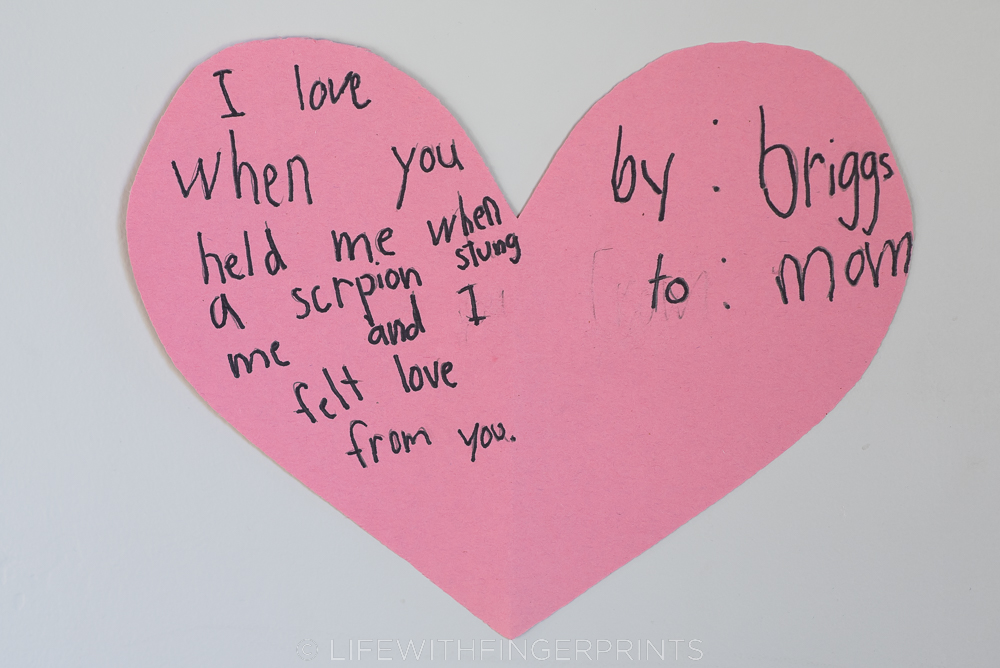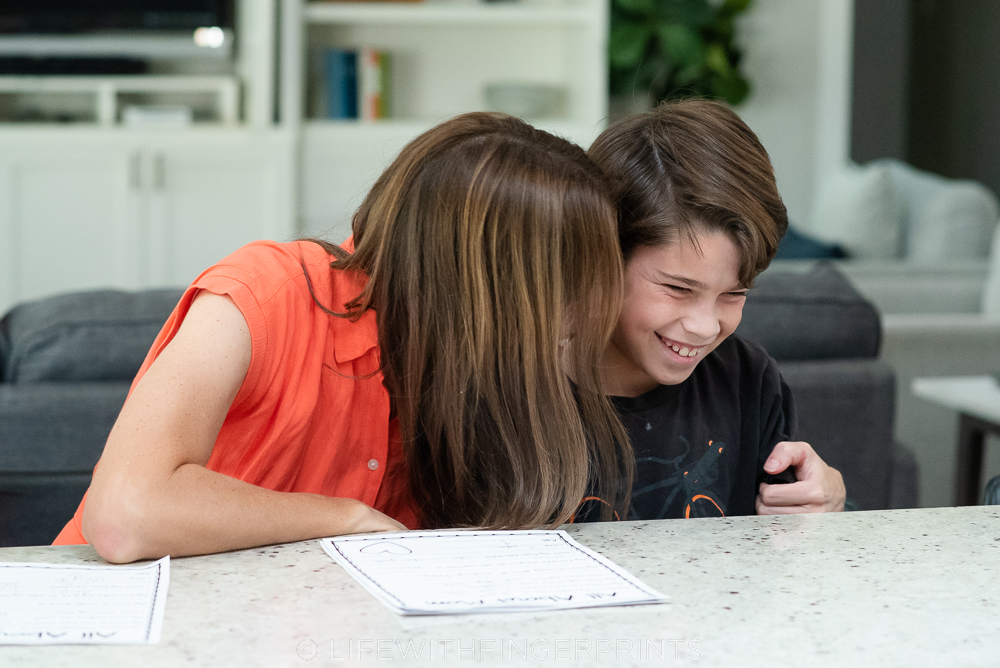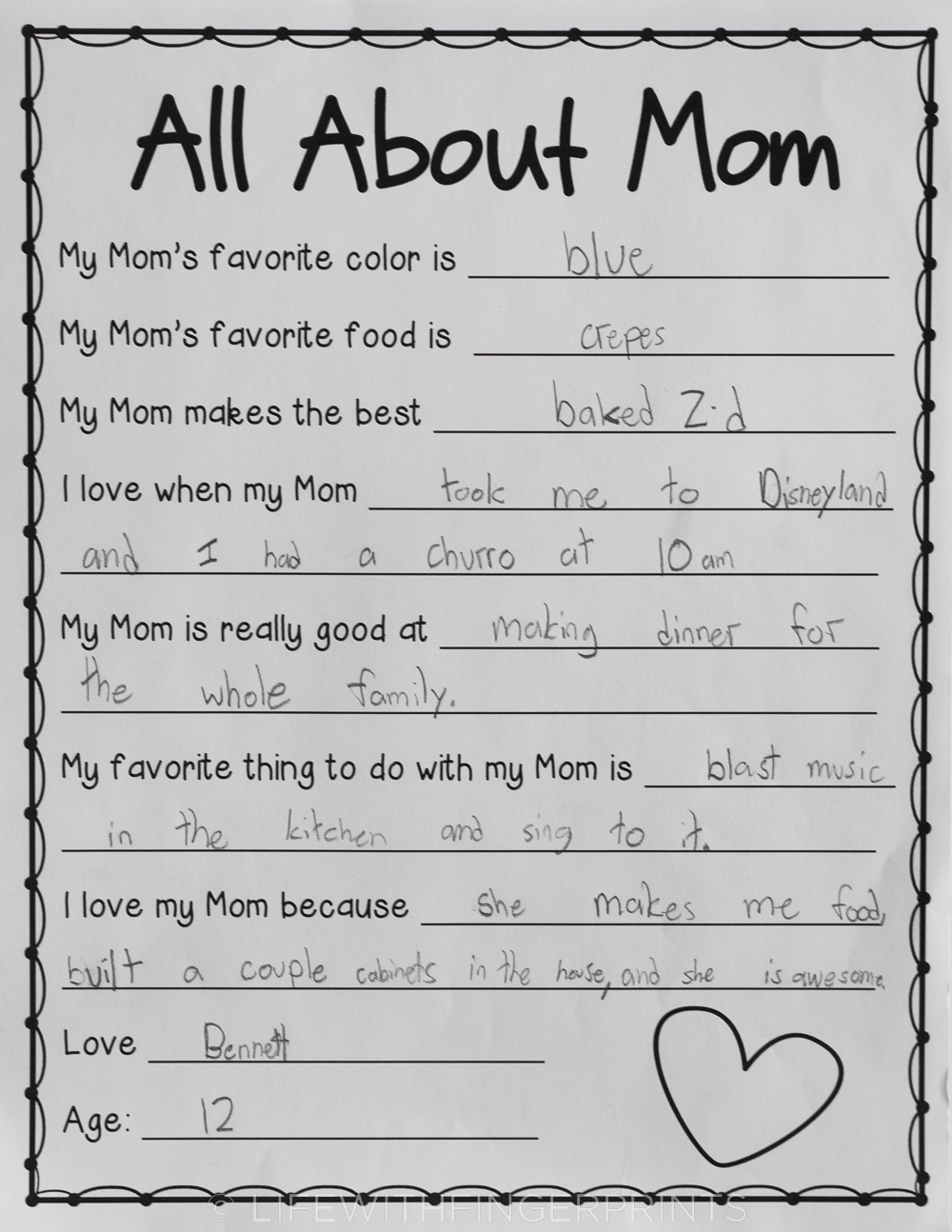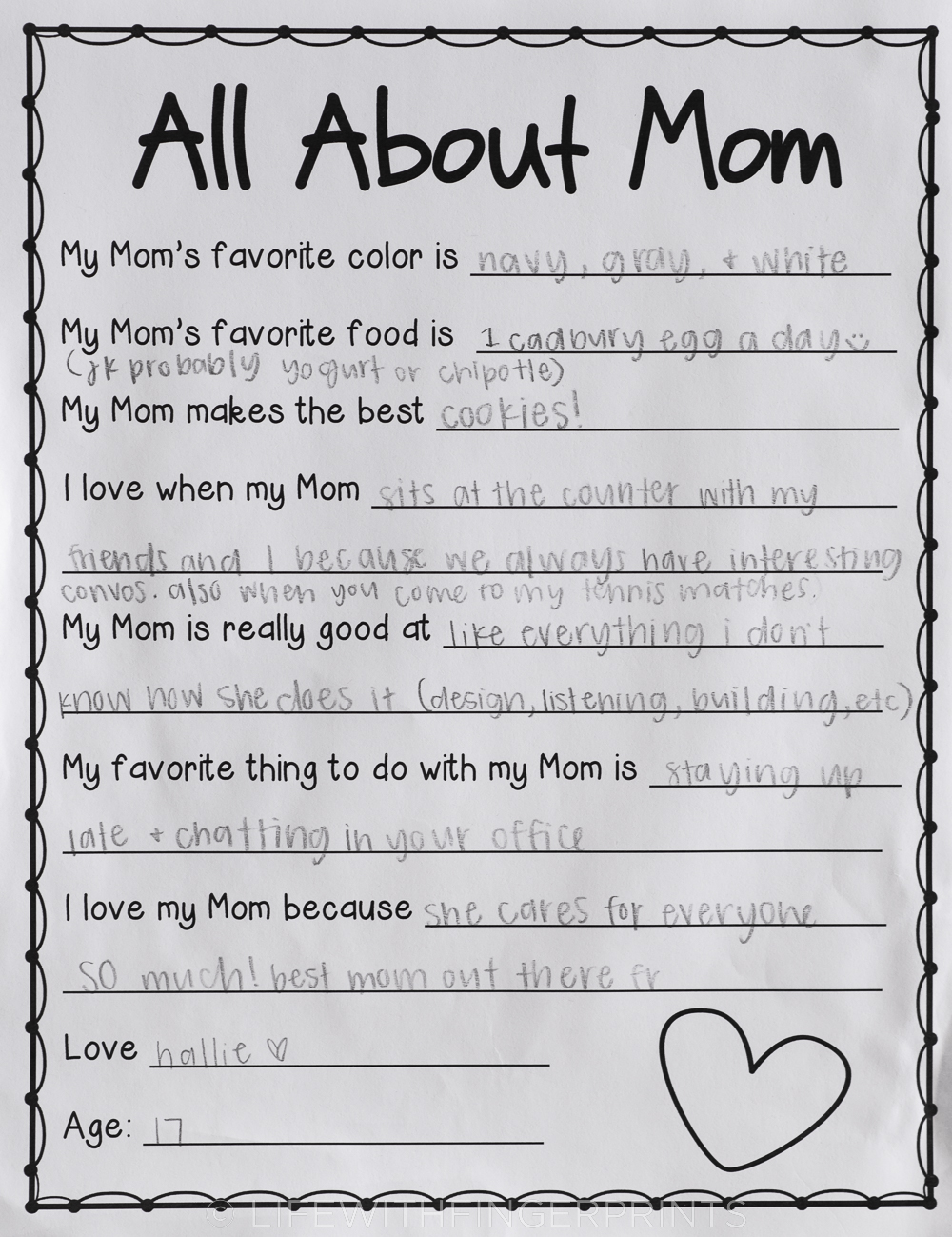 This memory had me chuckling because it's spot on. My mom was visiting and I knew Hallie's friends were at the dance but she was trying to get a hold of them and they weren't answering – even though I knew they were already there. We really were running to target and when we left the house, I had no intentions of dropping her off at the dance. But as we started driving and I realized we were going to be close to the dance we just made a quick pit stop and dropped her off! 🙂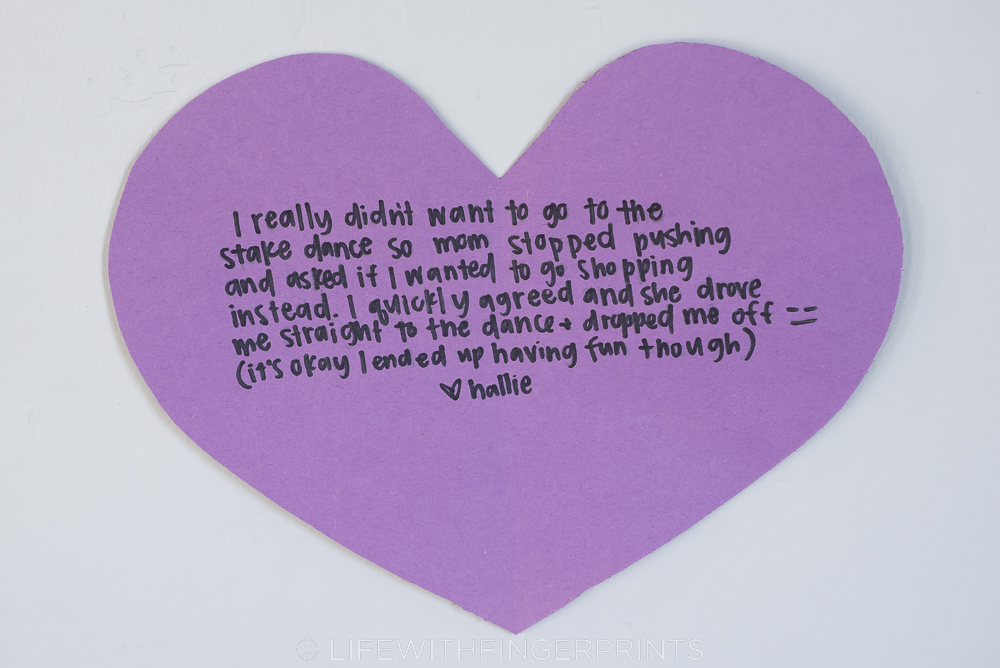 Steve and the kids do such a great job of celebrating me. It's fun to be the center of attention for a day where every kid is surprisingly obedient and helpful in every possible way.