A quick flash back before I move on with our summer trips. Back in 2020, Steve had arranged to take Hunter up to April General Conference for our church with his cousins. And as with everything else it was cancelled thanks to COVID. It took a while for things to return to normal and finally three years later, Steve booked the trip once again but this time instead of cousins joining, Bennett was old enough to attend. So the three of them had a really quick weekend trip – they left really early Saturday morning and returned late Sunday night.
Although the whole purpose of the trip was to attend two sessions of conference, Steve made sure to entertain them a little and feed them well. 🙂
The boys said they enjoyed attending the conference in person as opposed to watching it at home. They felt it was easier to focus with fewer distractions when attending in person. I would add it's probably harder to fall asleep in person. They loved the experience.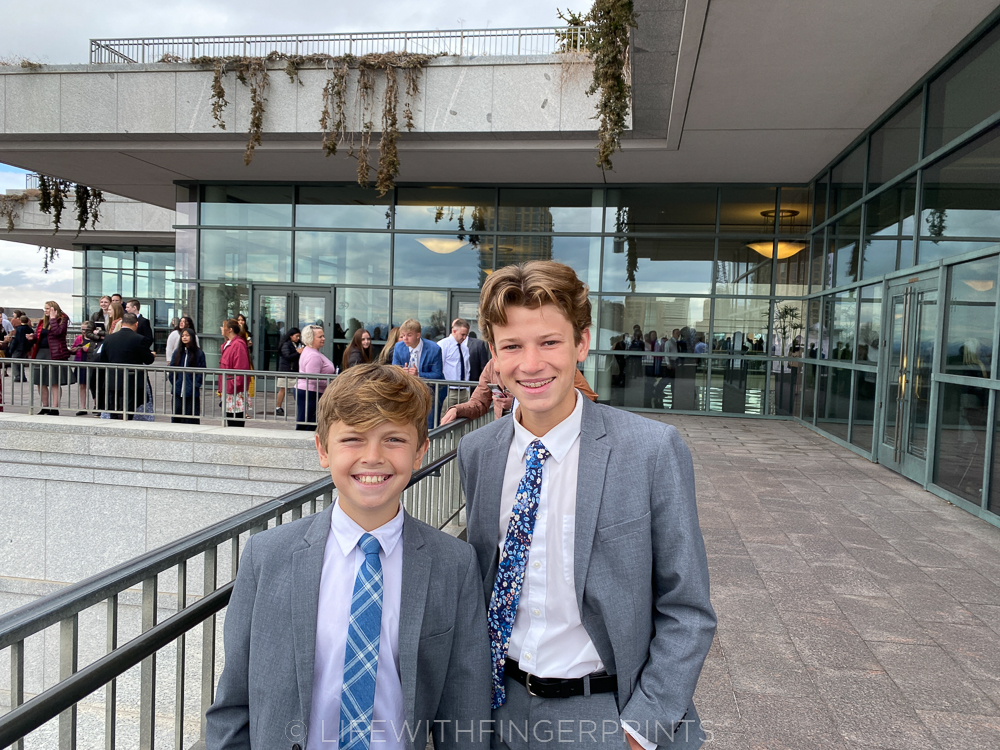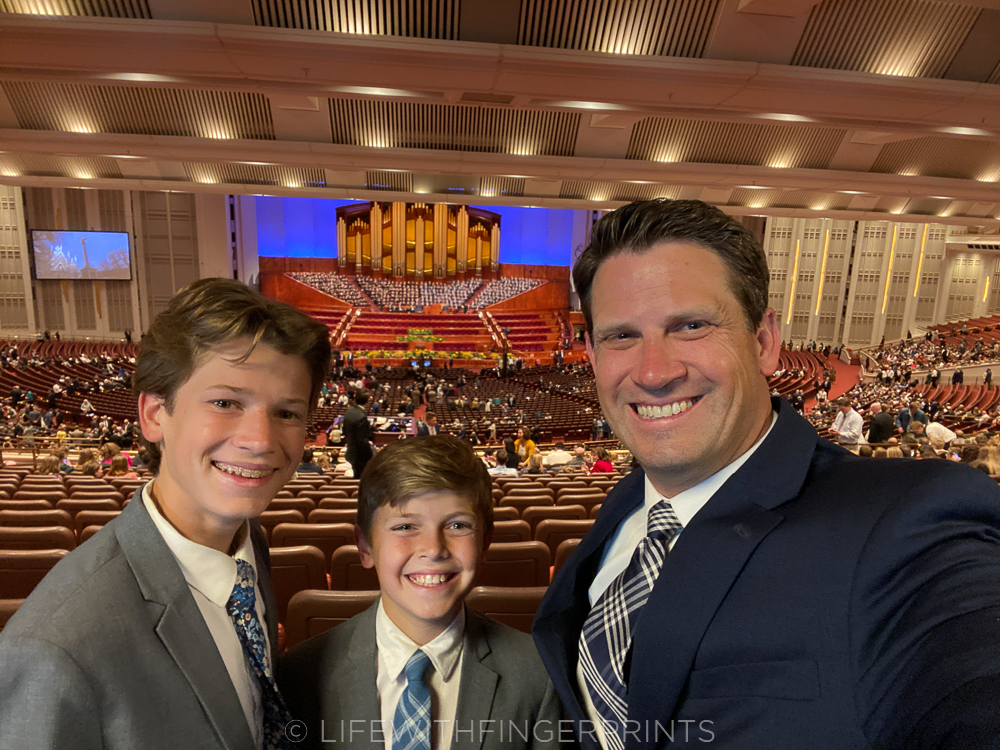 And because they are 12 and 14 years old – and the need for balance in all things – they did some intense racing between sessions. Hunter is proudly claiming the title as fastest in the family.
They sent me a lot of photos like this: Bennett and Hunter in front of a large table full of food. By the looks of it, they were well fed – both physically and spiritually.