Hunter is about to enter his freshman year of high school, so he was counting down the hours until he could get his braces off. This is where he started two years ago – just about to enter 7th grade in junior high.
It's amazing what two years will do for a kid! He's not so little anymore (and just passed his dad up in shoe size).
Here's how he was looking the morning he got his braces off.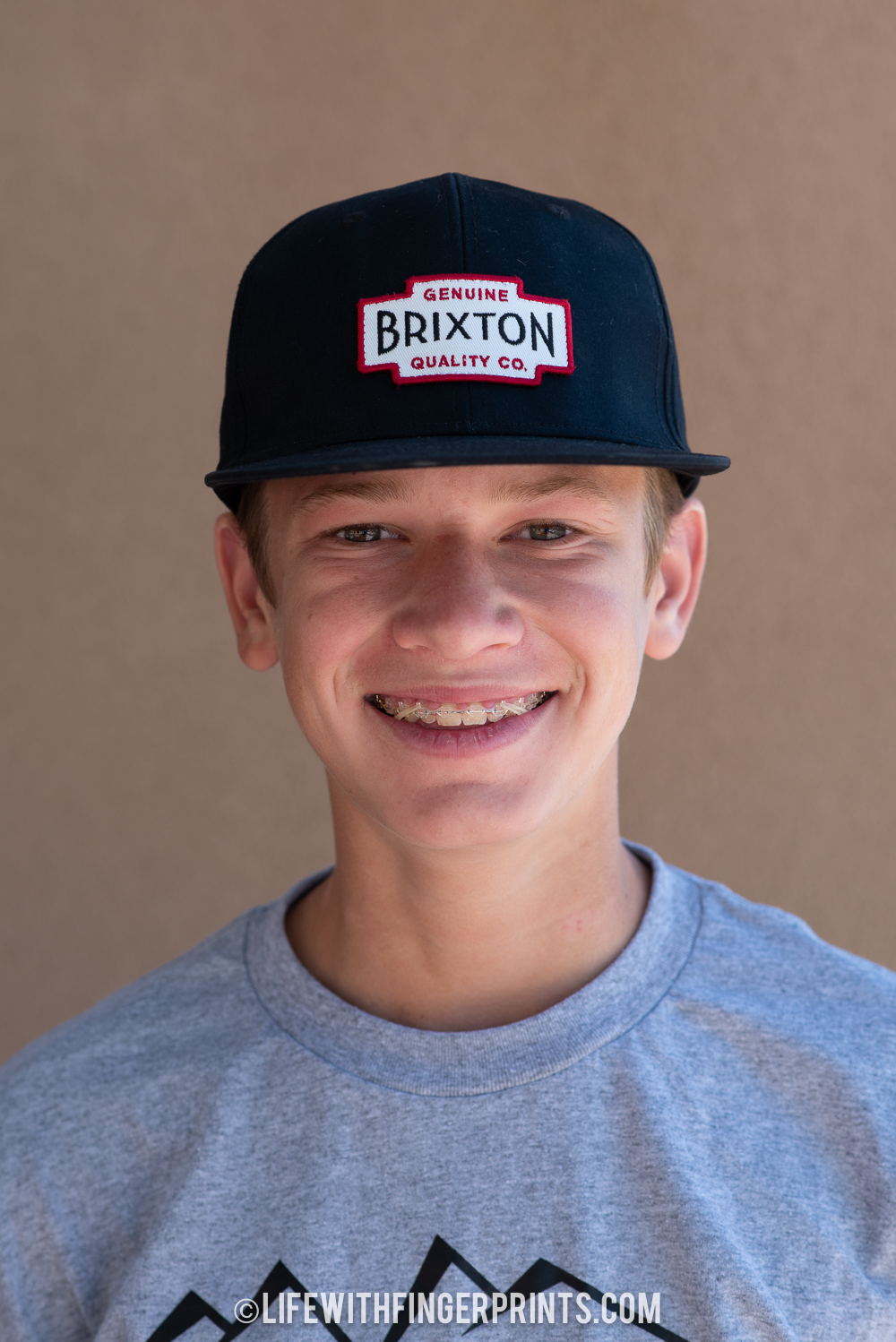 He was so excited to get them off and was completely deflated when he found out he is supposed to wear a retainer all day for the first 6 weeks. Luckily, he has an appointment clearing him of day-retainer use the day before school starts. And he's not so patiently waiting for the swelling in his gums to subside.
A new smile, new haircut and a couple inches in growth and he's hardly recognizable these days.