When we gather with my side of the family, it's a non-stop party and we are active and on-the-go. We're always looking for activities that can span a wide age range. This year, my brother organized a large wiffle ball game and it kept everyone's interest; young and old.
Surprisingly, hardly any of the kids knew the rules of baseball which makes wiffle ball a little challenging. We had a lot of soccer players in the mix, but no baseball players.
We simplified the strike zone (Created a wood backstop that served as the strike zone if it was hit) and in the end simplified every rule so it was easier for the younger kids to play. Each inning every person in the line up had a turn to bat and the goal was to try and score the most points. Good times had by all.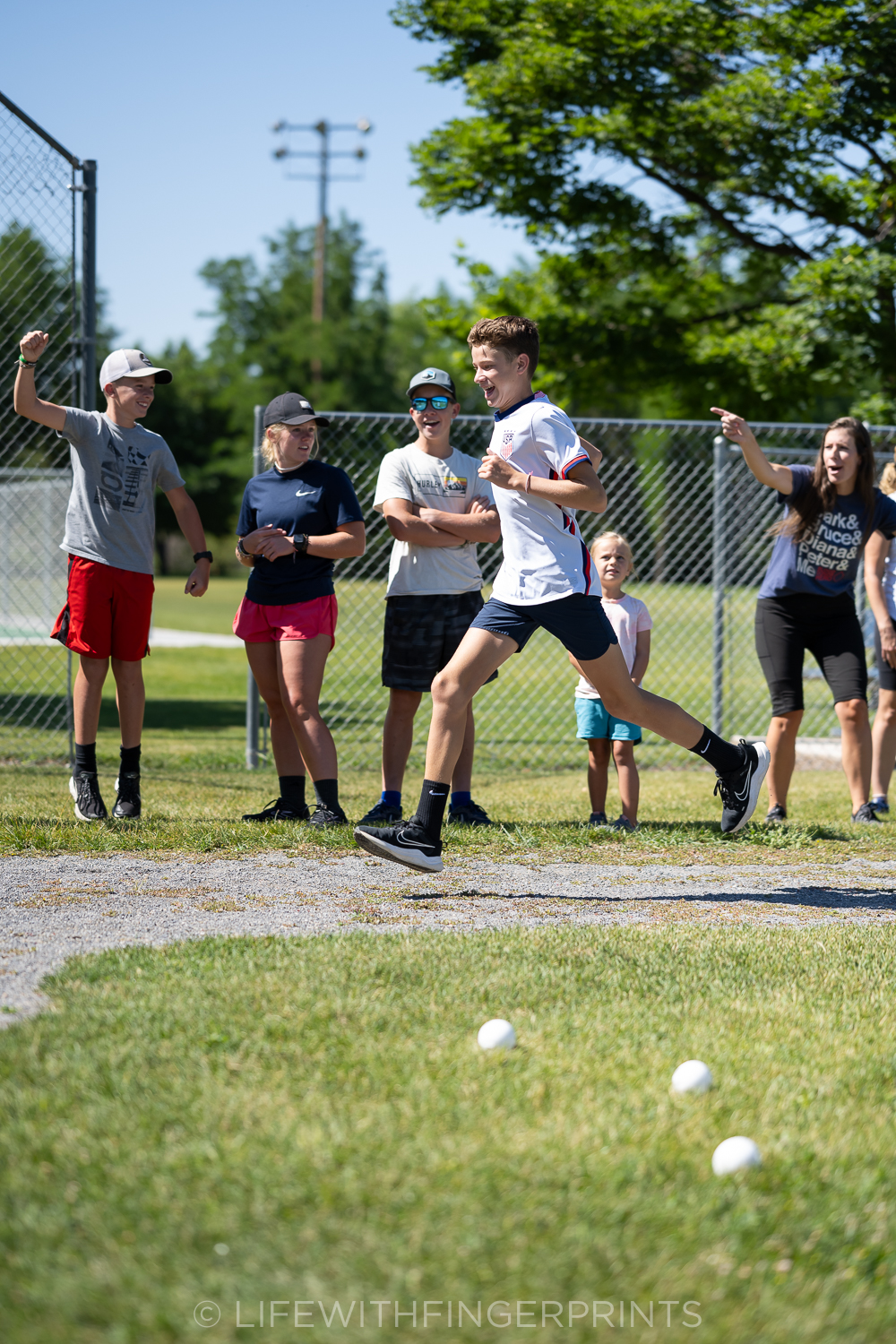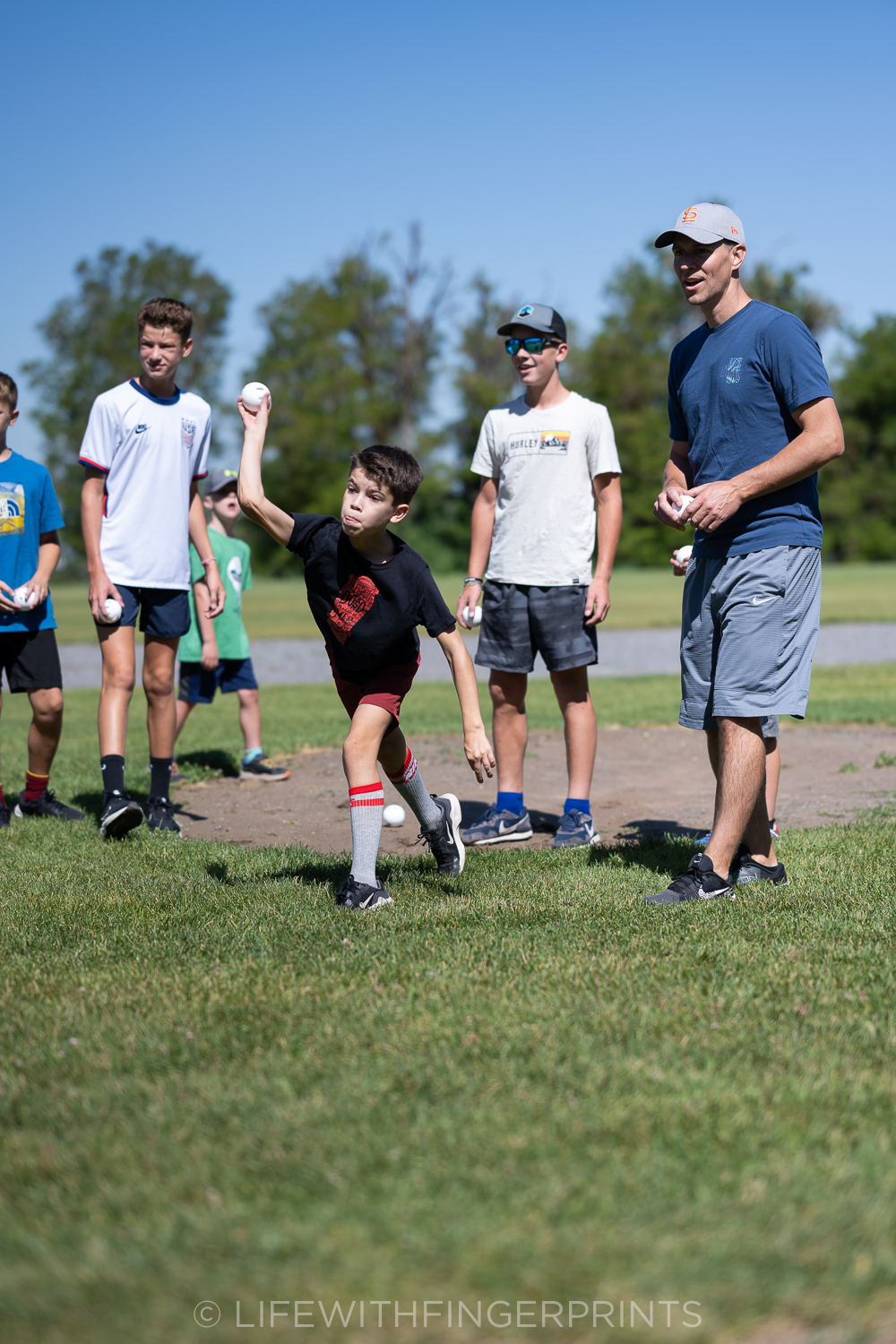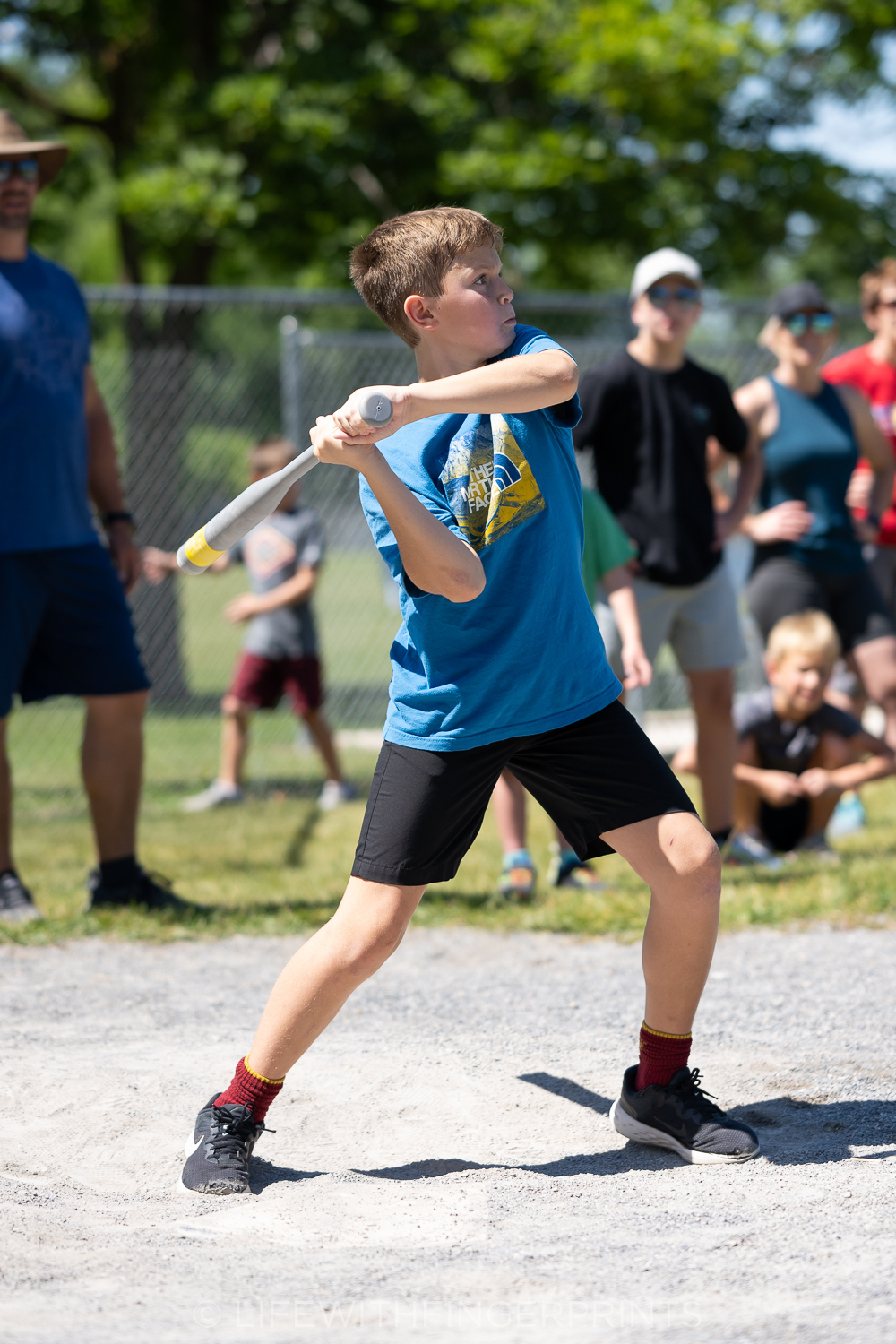 Sidenote: I feel like when I was younger, kids rotated through all the sports and played whatever sport was "in-season". And over the years that has evolved into choosing the sport you're going to specialize in during the 3rd grade and from there you dedicate your life to that club sport. Which I think has led to kids being better in sports, but far less diversified. I can't knock it because my kids have joined the club sport system. But…it means kids don't know the rules or general idea behind some of the classic sports like baseball, because they've never played it. Trying to explain the need to "tag up" was comical!