More picture fun from the first day of school. So glad they still indulge me and have a little fun with these pictures. No one takes themselves too seriously around here.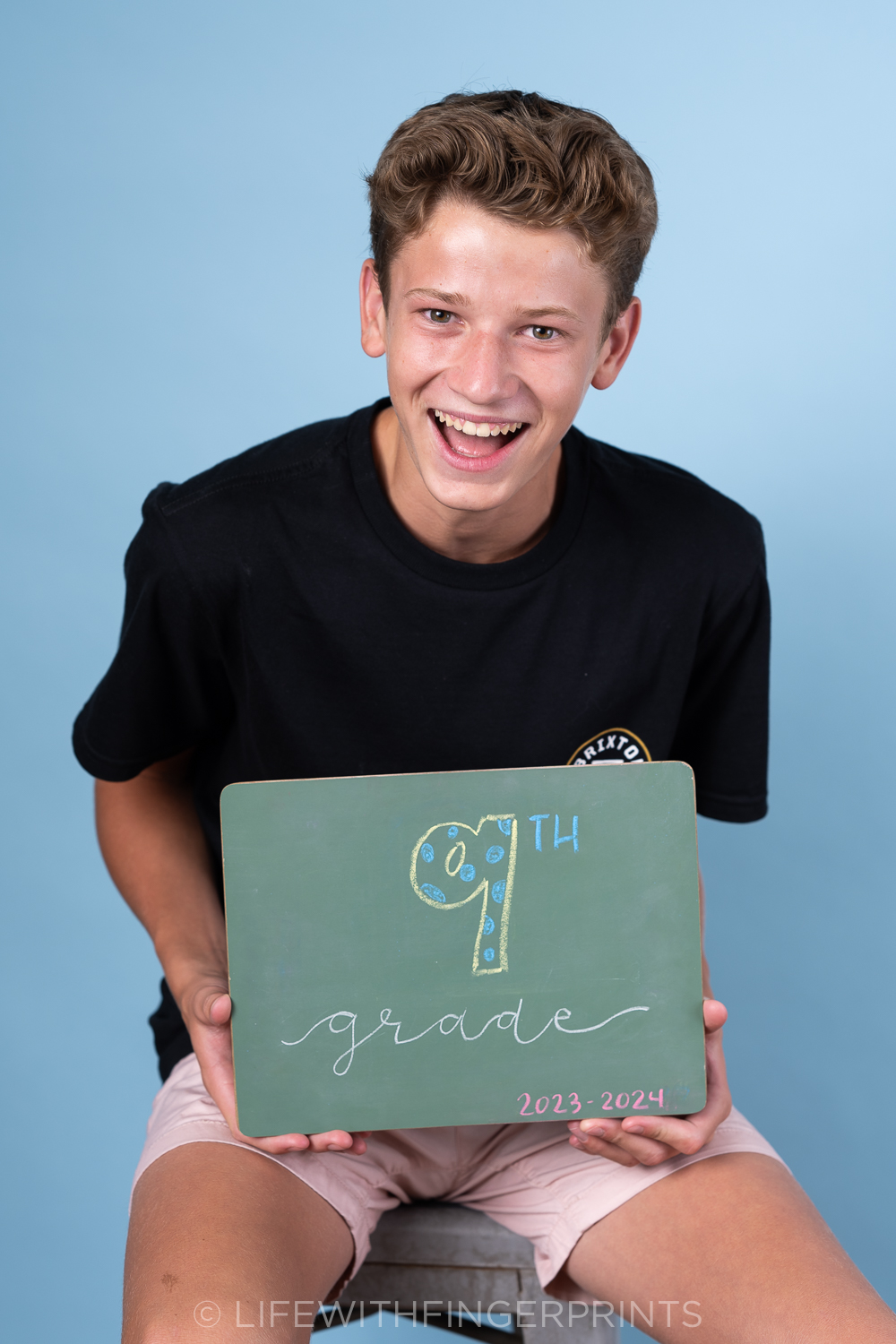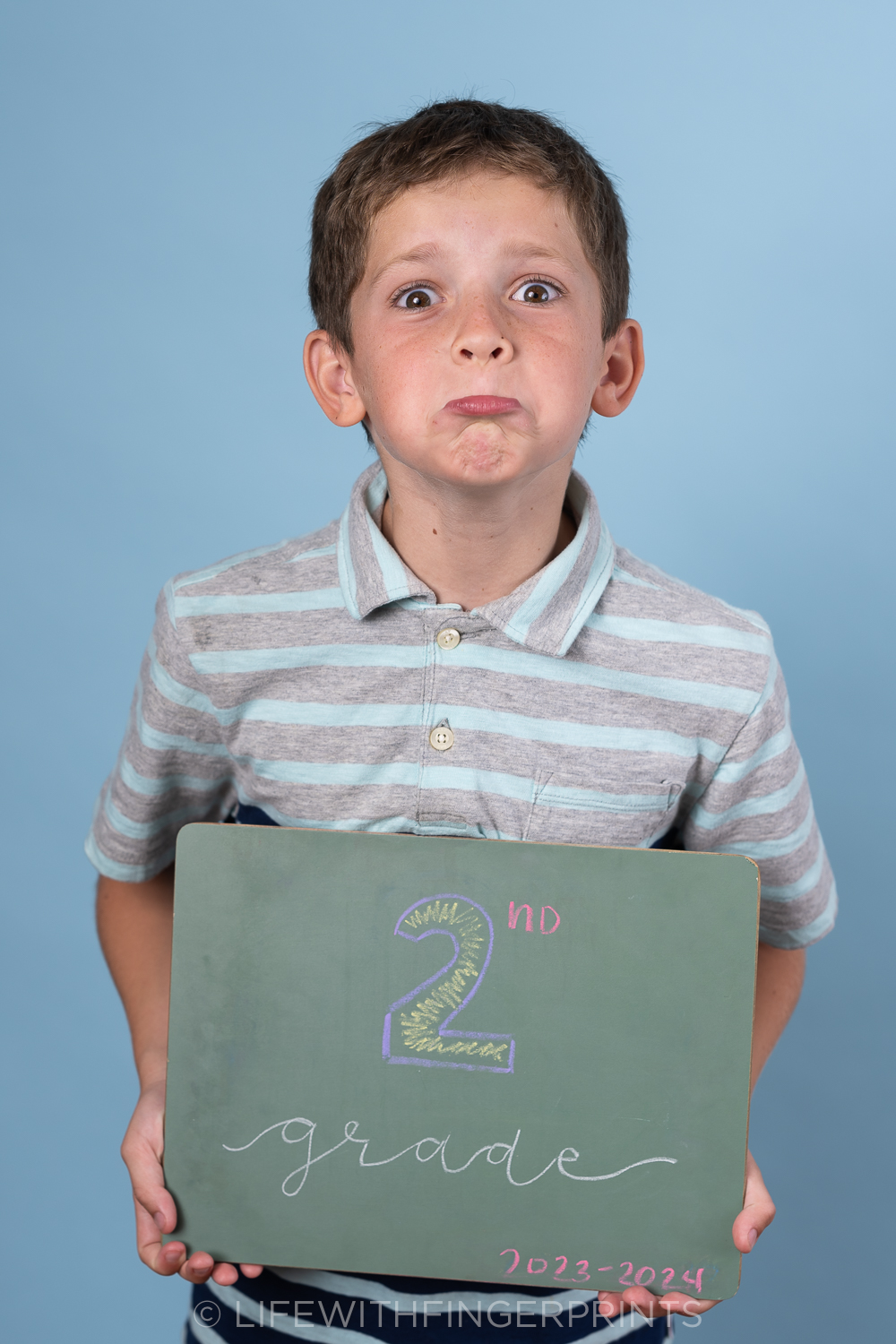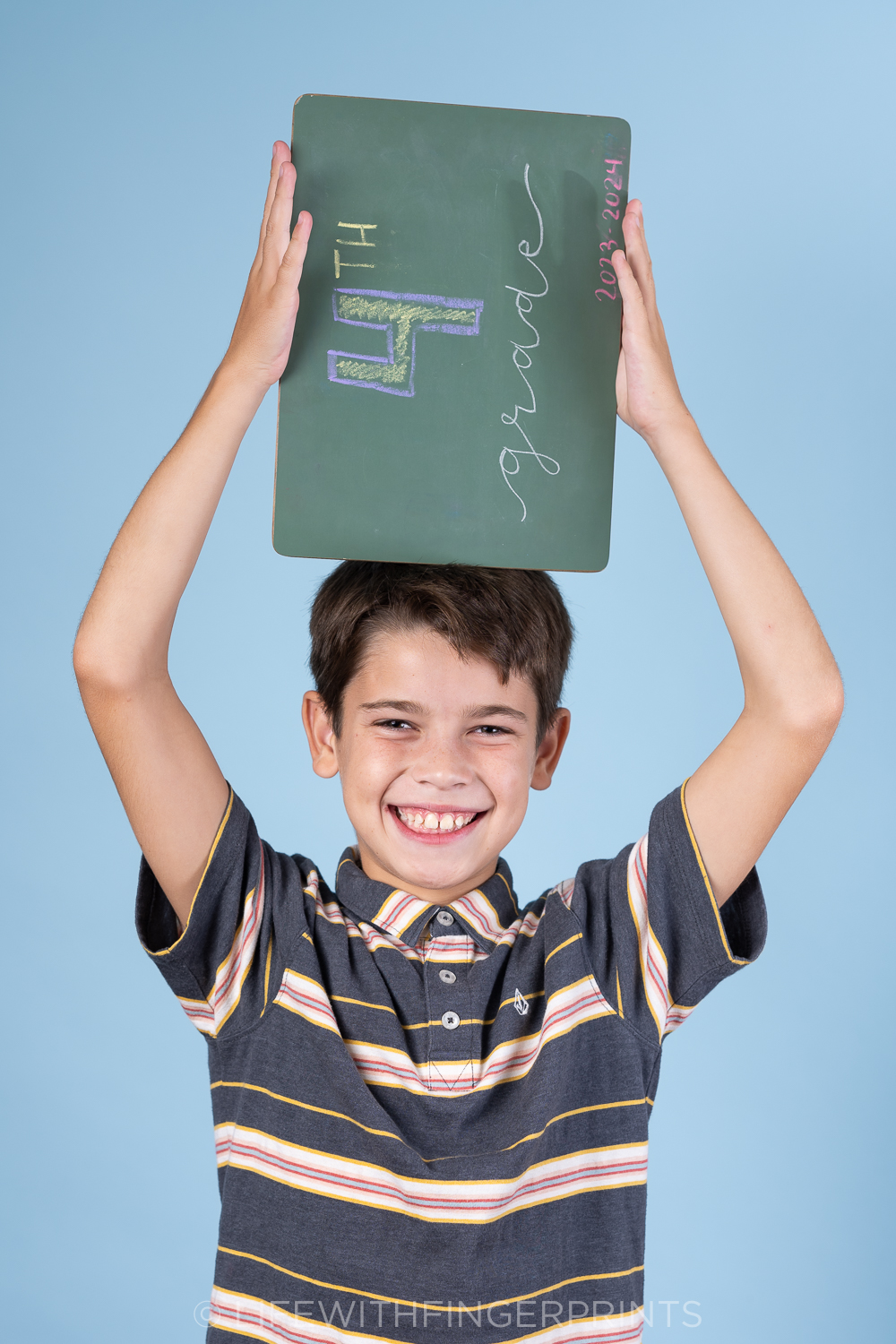 Although my kids are totally comfortable with the bus and their school, I like to drive them on their first day. And then we try and find our neighborhood friends so we can snap pictures together.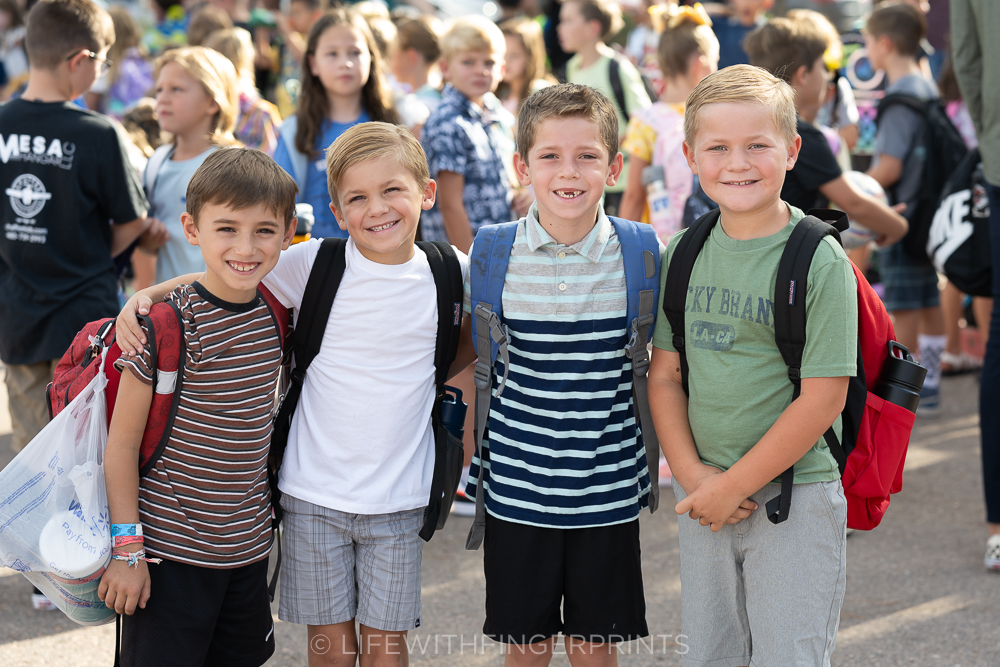 Bennett was hoping I wouldn't get back in time to see him off on the bus – but he wasn't so lucky. I've been taking pictures of this group since kindergarten. They couldn't have thought I was going to leave them pictureless just because they're moving on to junior high!
Hallie loves pictures/preserving memories just as much as I do so I knew she would deliver.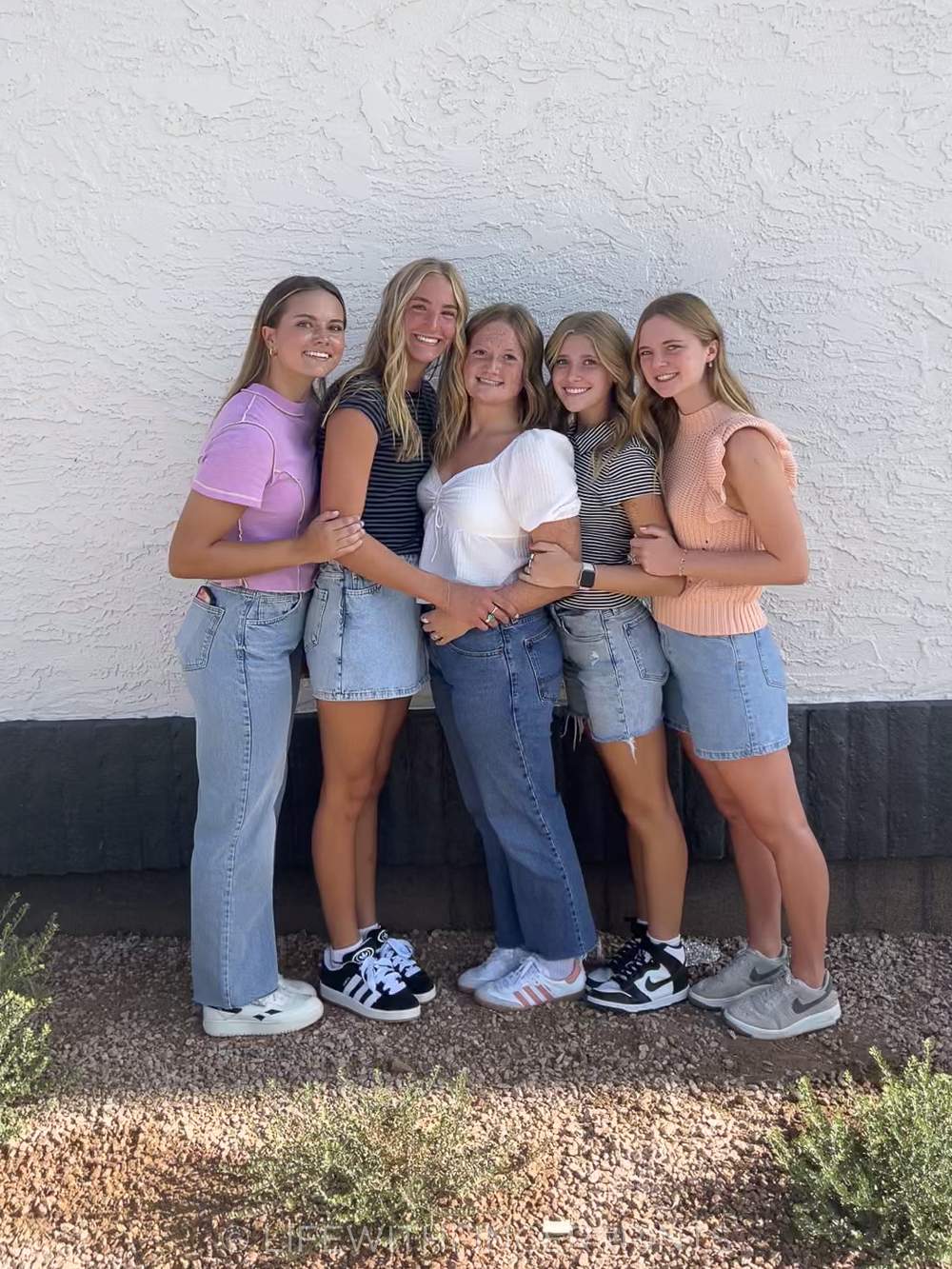 I asked Hunter if he took pictures with any of his friends on the first day of school and he laughed at me. I wasn't joking. I knew I should've driven him to school the first day:)