Our summers in Idaho will forever be some of my favorite moments of the year. And every year I'm grateful my kids are willing participants in this tradition. Luckily they all have cousins their age in Idaho so it makes for a non-stop party.
My brother's family and property are always a highlight of our summer. His large pond stocked with fish is a kid's fishing dream come true. If it weren't for the mosquitos eating you alive, my kids would have lived on the shores. Briggs especially enjoyed fishing this year and was mildly disappointed when he caught a fish and my dad wanted him to hold it for the picture. He enjoys casting and reeling more than actually snagging a fish. 🙂
We have a pool in our backyard which is fun and keeps kids entertained for hours. But it's hard to compete with a large pond with kayaks and paddle boards
Their farm life is so desirable until I remind my children that their cousins have to take care of all those fun animals.
As we were arranging activities for the summer, my brother asked if we'd like to go camping with his family. He knows me too well to think I would actually choose to go camping and when I kindly declined, he insisted on taking my kids. He was willing to take all my kids because he's just that awesome, but I just sent Hunter and Bennett. The rest of us joined them for the day until we got rained out. My brother built an axe throwing target and that kept us all entertained for a while.
We did our annual river float and somehow this has become a must every single summer.
My dad enjoyed taking the kids out for an afternoon at the shooting range. The all claimed to be the best shot but they could all use some practice.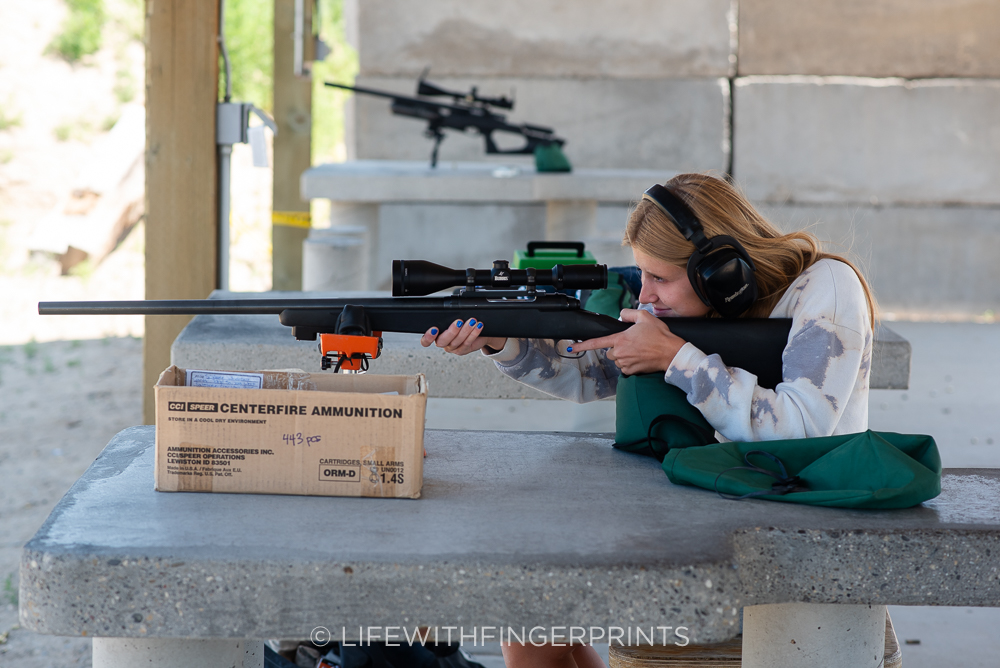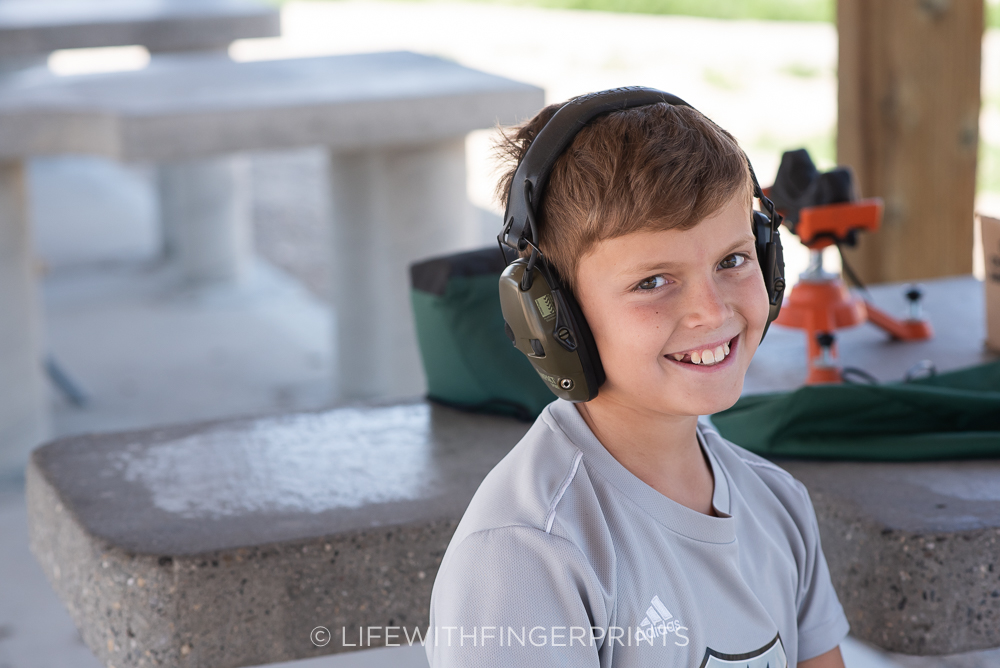 And our summer adventures are not complete until we have multiple visits to the small town library and we took advantage of their summer lego class.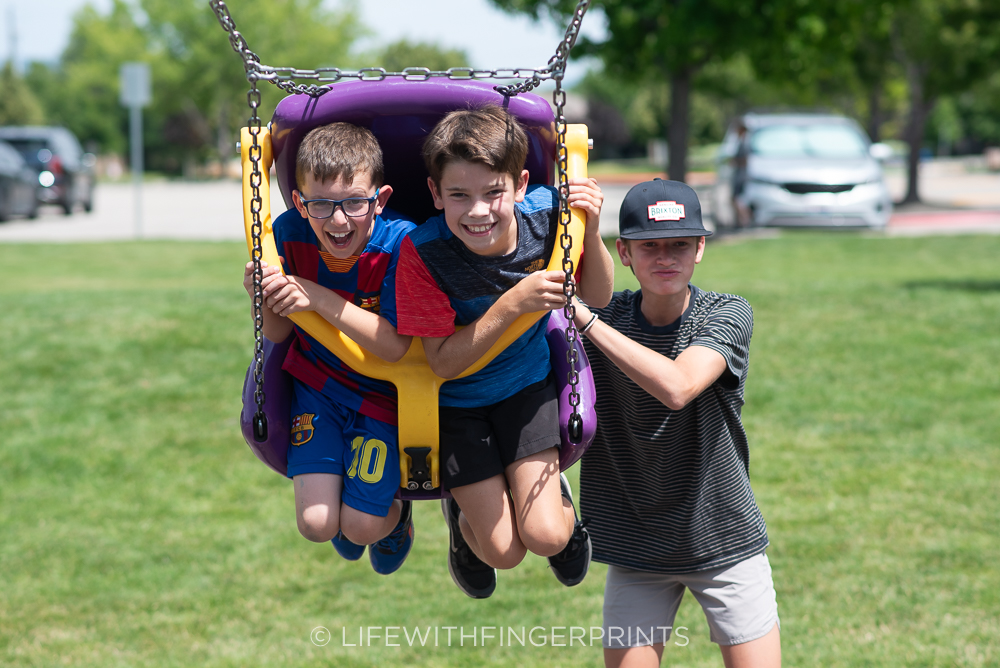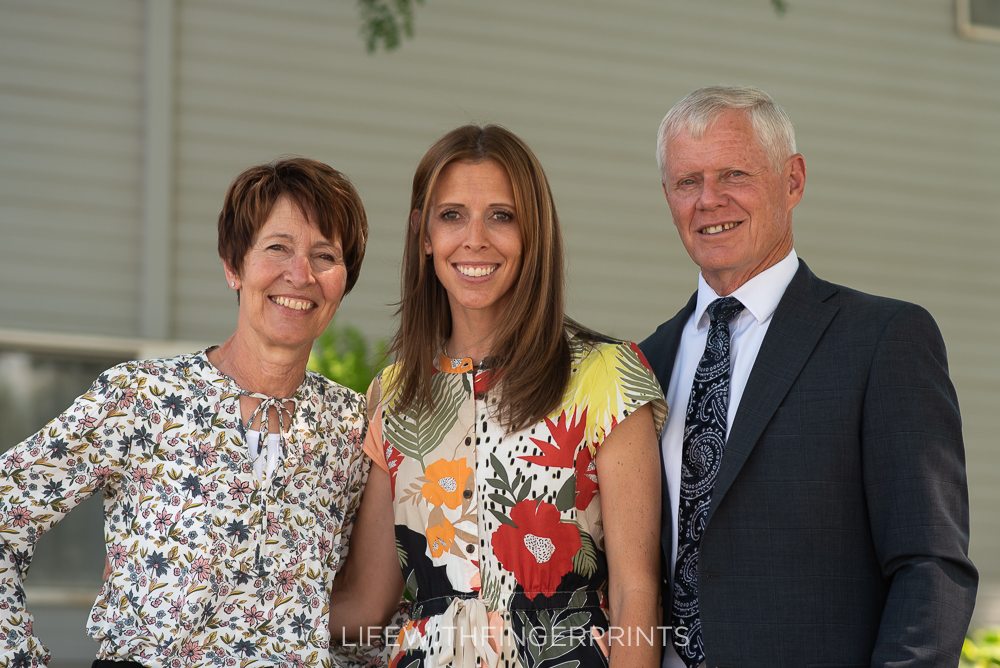 I saw old friends, Hallie spent the day with her cousins at top golf and went shopping, my other brother's family came over and played soccer, Hallie and Hunter went to a church dance with cousins, we went to Kelly White Water, we visited parks, we did "boot camp" to stay in shape for sports, the boys had so many air soft wars, we made gas station runs for slushies, went bridge jumping, we drove back and forth to my brother's house too many times to count, and played so much tennis (more on that later).
It was an Idaho summer and I will forever be grateful for the memories. Once again, a shout out to my awesome parents who welcome our large and rambunctious family into their home and put up with the mess and chaos with smiles on their faces. They are so welcoming and make it so easy to come and stay.