Teaching kids to wakesurf is a lesson in patience. Our two older kids learned how to surf the few days we would spend at Lake Powell every summer. We had the most patient friends who would take them out on the boat, teach them and cheer them on. It wasn't until we were teaching Bennett behind our own boat that we truly appreciated the patience our friends had for our kids. Last summer, we thought Cannon was old enough to learn and after a few frustrating tries, we realized he was not quite ready – or perhaps we were not quite ready!
While we were at Powell this summer, Briggs and Cannon expressed no interest in surfing. To be fair – what kid wants to learn to surf when there is always a boat taking tubers out!
When we returned home, we got irrigation and Hunter taught the kids how to surf on a skim board. He tiredly pulled them around the backyard over and over again. They had a blast and Hunter was excited.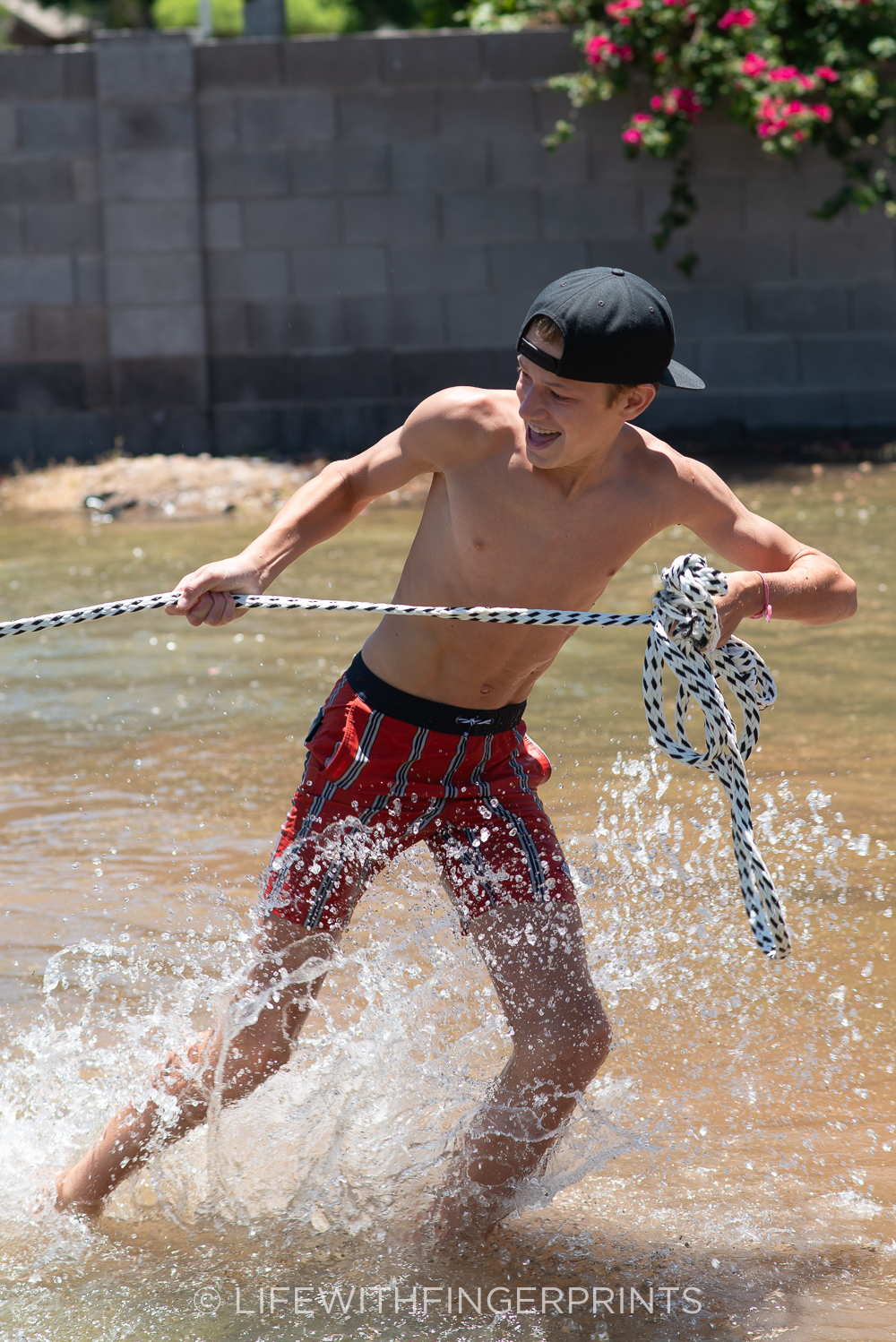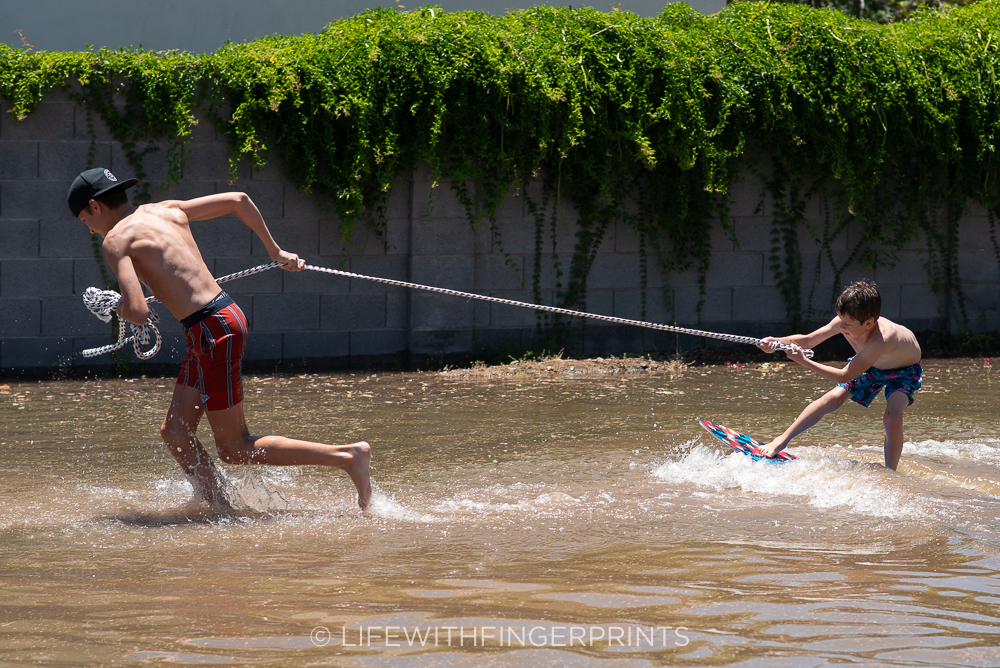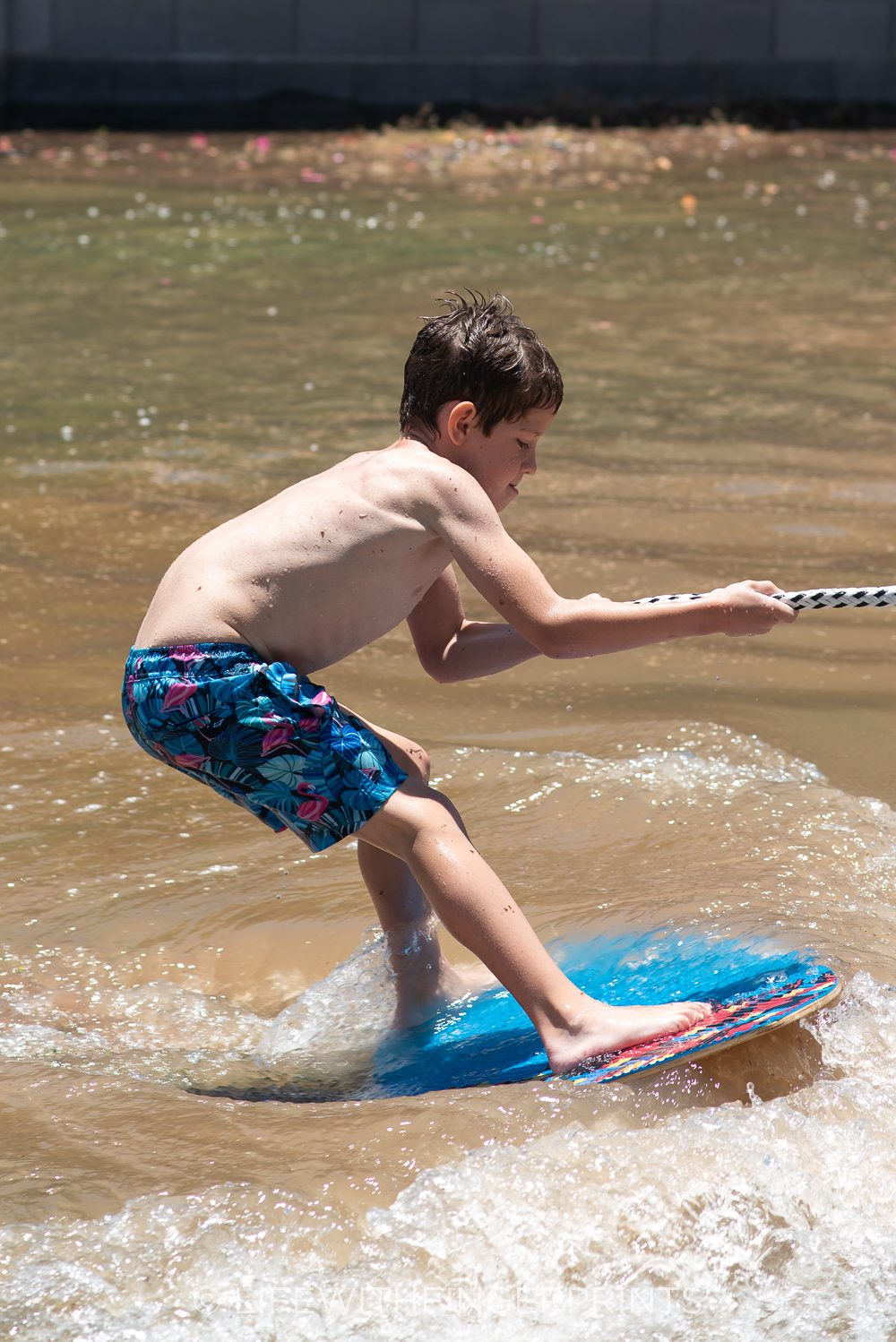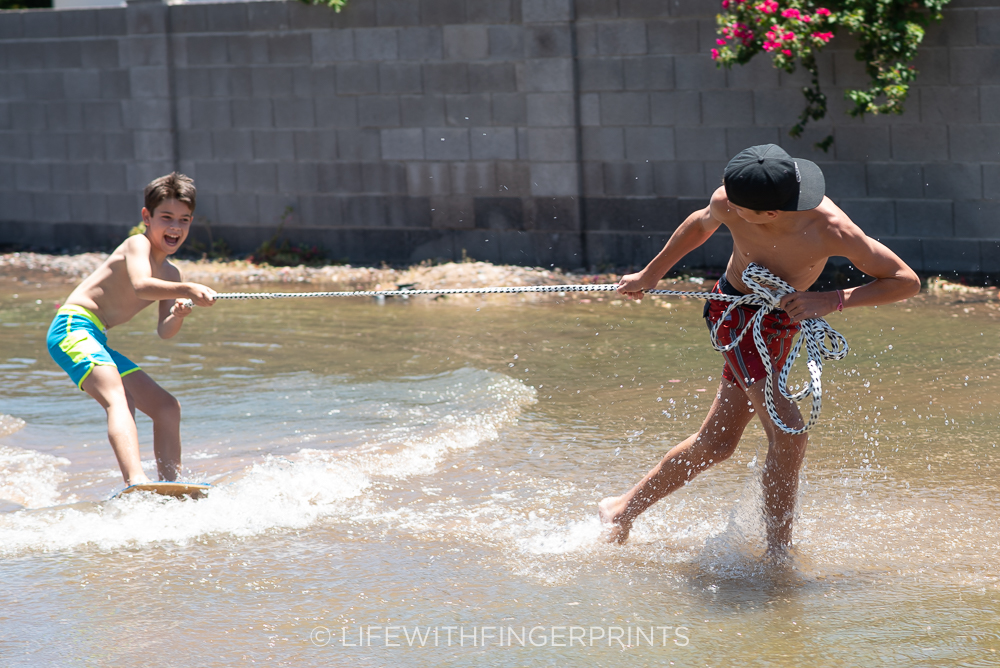 A day later we went to the lake. You can imagine my surprise when kids were calling out turns and Briggs said he was up next. I didn't have Steve with me – so I wasn't sure how this was going to work. (Steve usually sits in the water with them and helps them up as they're learning).
But if a kid is ready to try – I'm not going to argue.
Hunter was on the back of the boat giving him tips on how to get up out of the water and on his first try he popped right up! He fell shortly after but we were all a little surprised with how easily he got up. He went again and once again popped right up and stayed up for a while. You've never heard louder cheering on a boat. It was no big deal to him. He was barely 7 years old and crushing it.
After seeing Briggs' success – Cannon was excited to go next. We got lucky with Briggs but I wasn't sure if we would find that luck a second time. Much to my surprise – Cannon popped up the first try and stayed up longer than I would have ever imagined. The loud cheering ensued! I was dreading teaching these kids how to surf and somehow they taught themselves.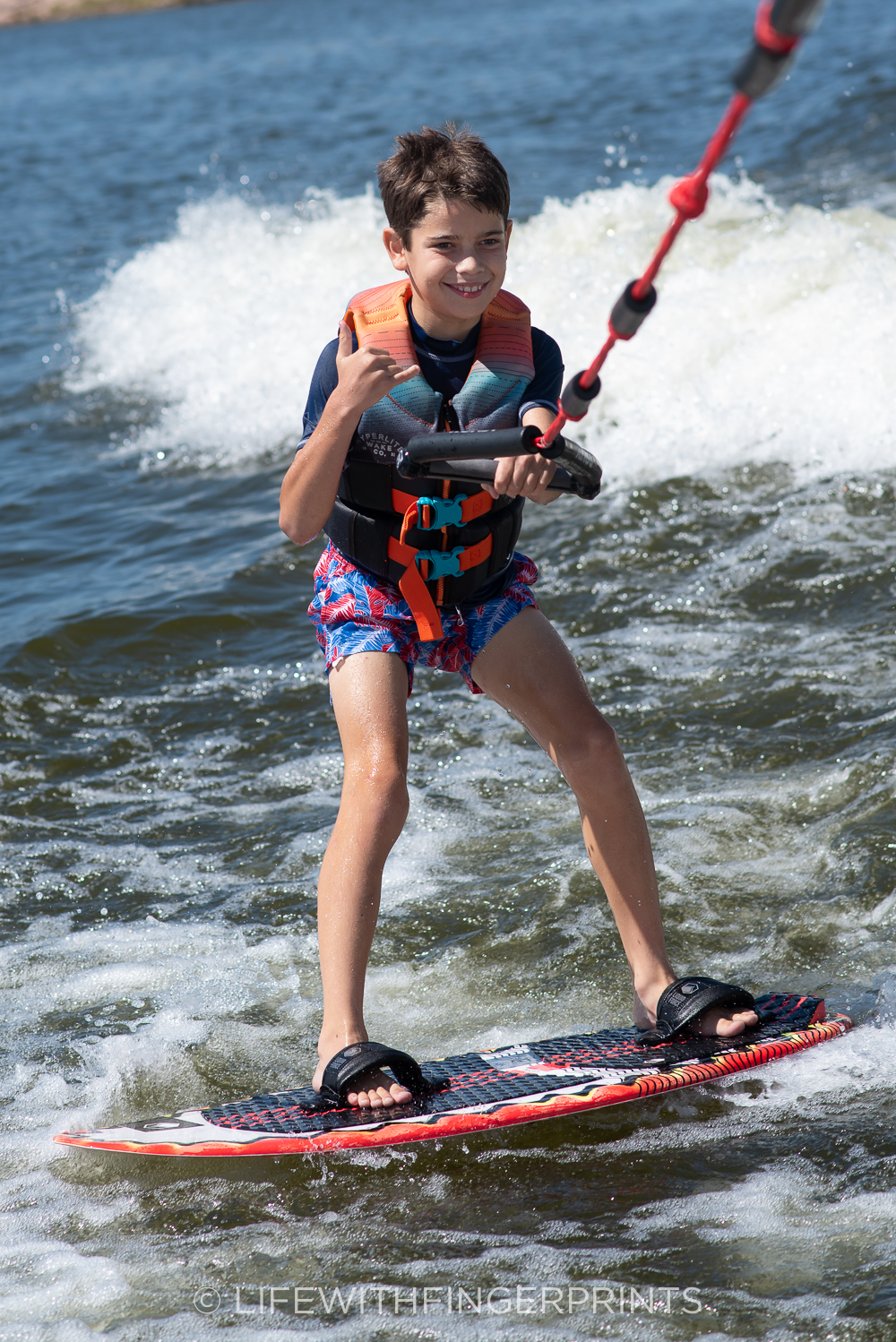 Hunter is happily taking credit for teaching them how to surf by pulling them around the backyard on the skim board and as much as I want to take the credit for being an amazing boat driver – I think he's right.
I will give him all the credit and my gratitude because we just knocked out teaching our last two surfers! Lake days just got better.