Since we're on the subject of dances, I had to share how Hallie was asked and how she answered.
I got a text later one evening from Hallie's friend asking if he had permission to get on our roof. I figured he was asking Hallie to the dance but had no idea what he was up to.
Just a short while later, I got a text telling me to distract Hallie for a minute and then there was a loud knock on the door. Hallie walked out the front door to find a poster, bag of candy and a home depot bucket. Once Hallie was close to the bucket, peering inside of it, a fish popped out of the bucket and she started screaming. He was on the roof with a fishing pole and was just waiting for her to get close enough before pulling up on the fishing line. Very clever.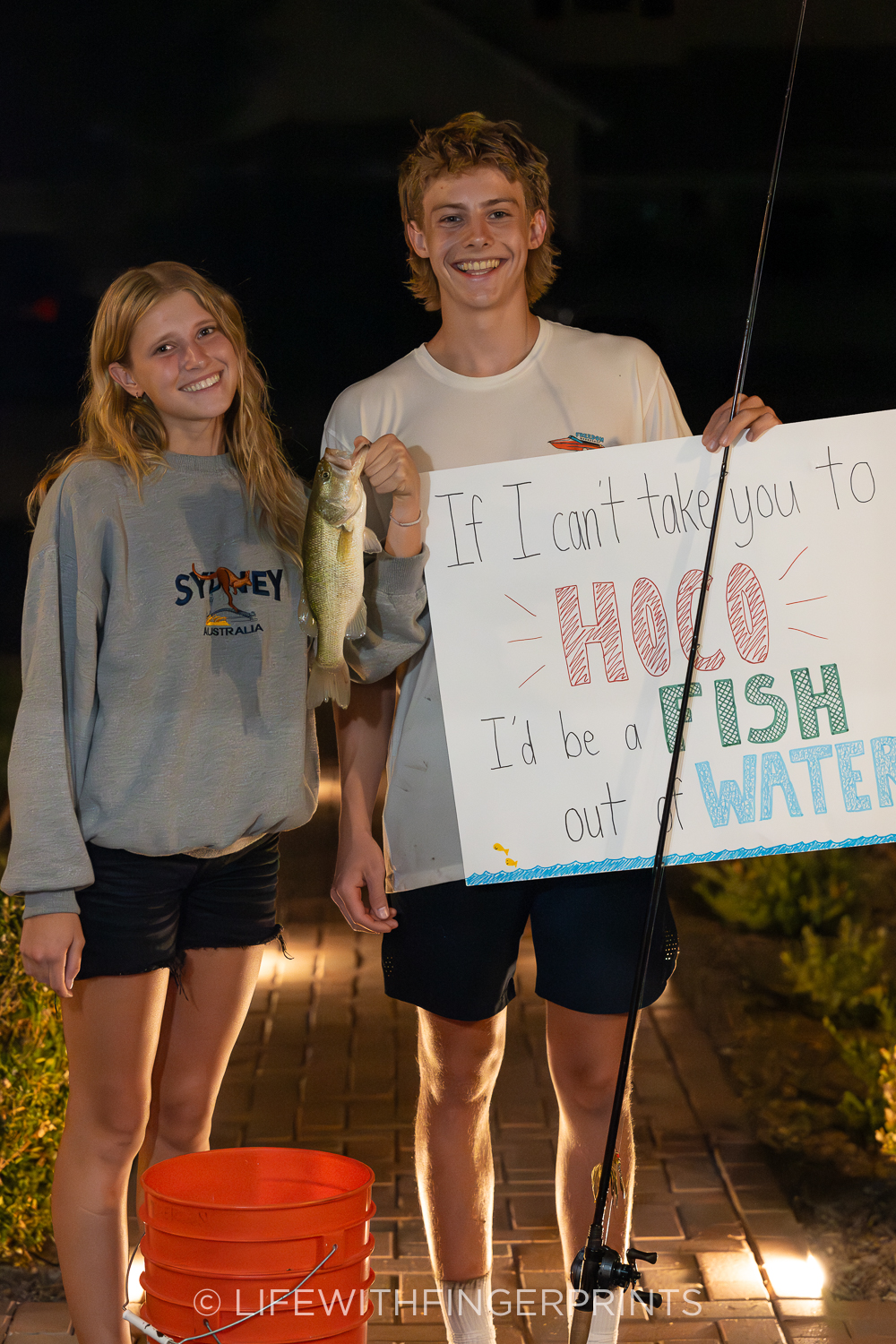 And since he asked using a live fish – she figured she could answer with an animal…goats!
Our friends have a lot of goats so they helped us leash a few of them and get them in the car.
When he walked home from church, he was surprised to find Hallie standing in the front yard holding four leashed goats – including one wearing a Phoenix Suns jersey – saying yes to the dance.
This was a family/friend effort and we all had a fun time. I think the car ride with four kids holding four goats was probably the highlight of the day. We were laughing the whole way there and the whole way home and I can only imagine what the cars next to us were thinking!