This weekend Hallie went to the homecoming dance. Out of necessity, this was the lowest maintenance dance she's been too. We bought the dress for another dance last year and didn't end up using it so she just saved it for this dance. I was running to and from soccer games all day so I had a very small window of time to help her get ready early in the afternoon. And then I had to leave a soccer game early to make it back to take the the group pictures.
I've taken dance photos for every group Hallie has been in and I love that role. There's so much excitement and goofing off as they wait for their turn for photos. Girls are taking side pictures with every pose manageable, boys are playing football and I'm just praying nobody falls because the grass is wet and I don't want to be editing out wet knees from pictures. (It has happened before!)
Hallie's dress was from JessaKae.com last season and she found a matching tie on Amazon.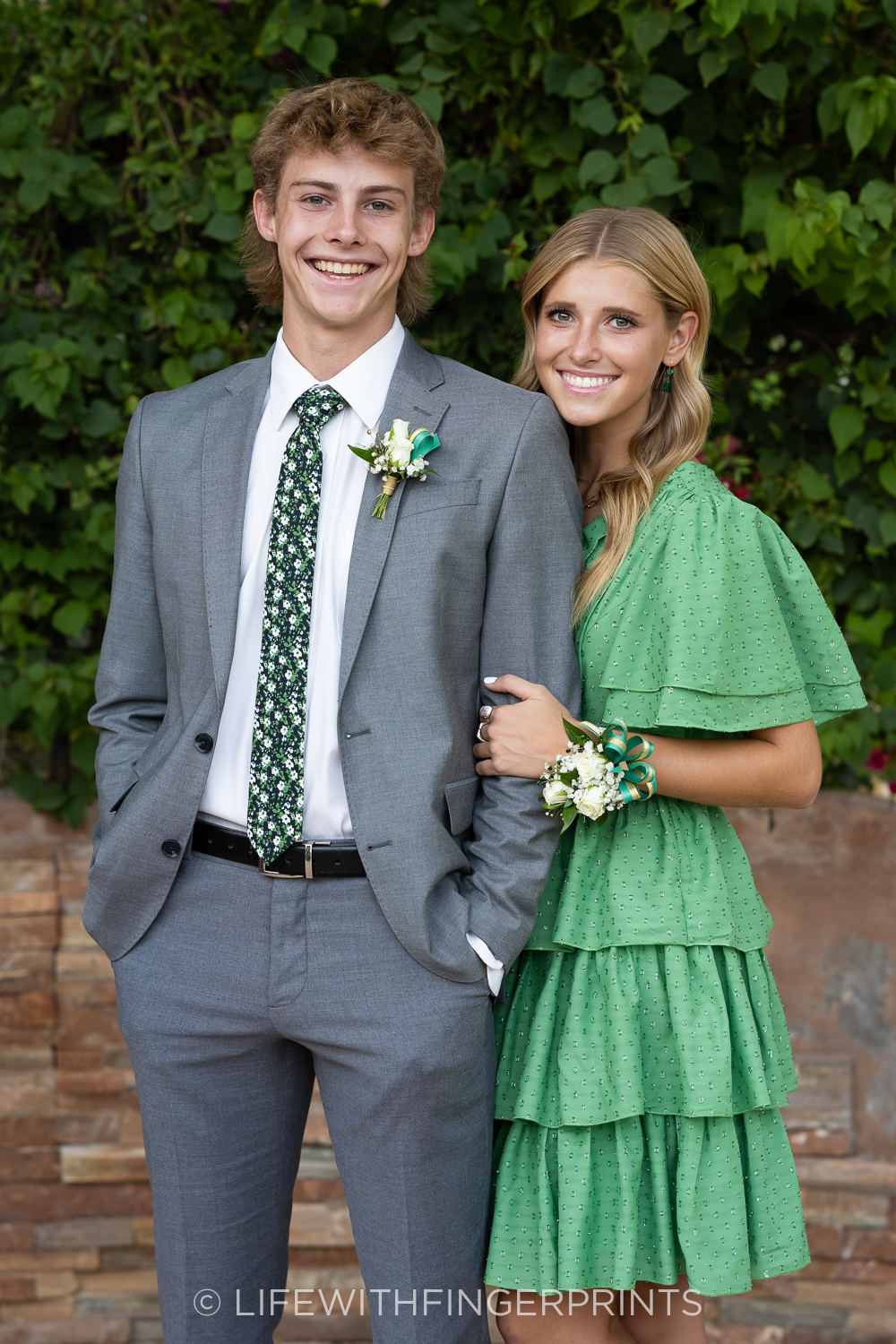 Homecoming is traditionally a boy-ask-girl dance so the girls may or may not be in a group with their friends. Hallie was fortunate to have a couple friends in her group but her very best friends were in different groups so they happily reunited at the dance.
Reports from the dance were consistent: The dance is too expensive for what it's worth ($35 per person) and the DJ was terrible. The dance is outside on the outdoor basketball courts. There are no snacks/treats and they don't do any decorating. Evidently there is plenty of room for improvement.
But the dinner at one of the boys' house (hosted by the parents) was delicious and they had fun carving pumpkins after the dance. Altogether it was a fun night because it's fun to occasionally dress up and act fancy. Even if you change your shoes to tennis shoes for the dance.