I worked so hard with the school to create a freshman tennis program. All the large high schools in our area have freshman teams in the fall and then JV/Varisty in the spring. With only 6 spots on JV and another six spots on Varsity, it doesn't leave a lot of room for development in a high school of 3500 kids. A freshman program allows these kids to have a chance at playing before trying out in the spring against the senior boys twice their size with years of experience on them.
Hunter and his best friend played the #1 and #2 positions and competed in doubles together the whole season. They had some great chemistry and Hunter gained a love for playing doubles. (he prefers doubles over singles). And before we knew it the season was over. Tryouts for school soccer have already taken place and he's moved on to the next sport.
I'm really hoping he sticks with tennis – he's good even though it is a frustrating sport and a total mental game. Making the JV team in the spring will be a stretch. Ideally, he would spend the next three months pounding the court and improving. But he loves soccer. So he'll fit in tennis in the cracks of his schedule and we'll see where he lands. We're just happy he had a freshman season to wet his appetite – hoping it's enough to keep him coming back!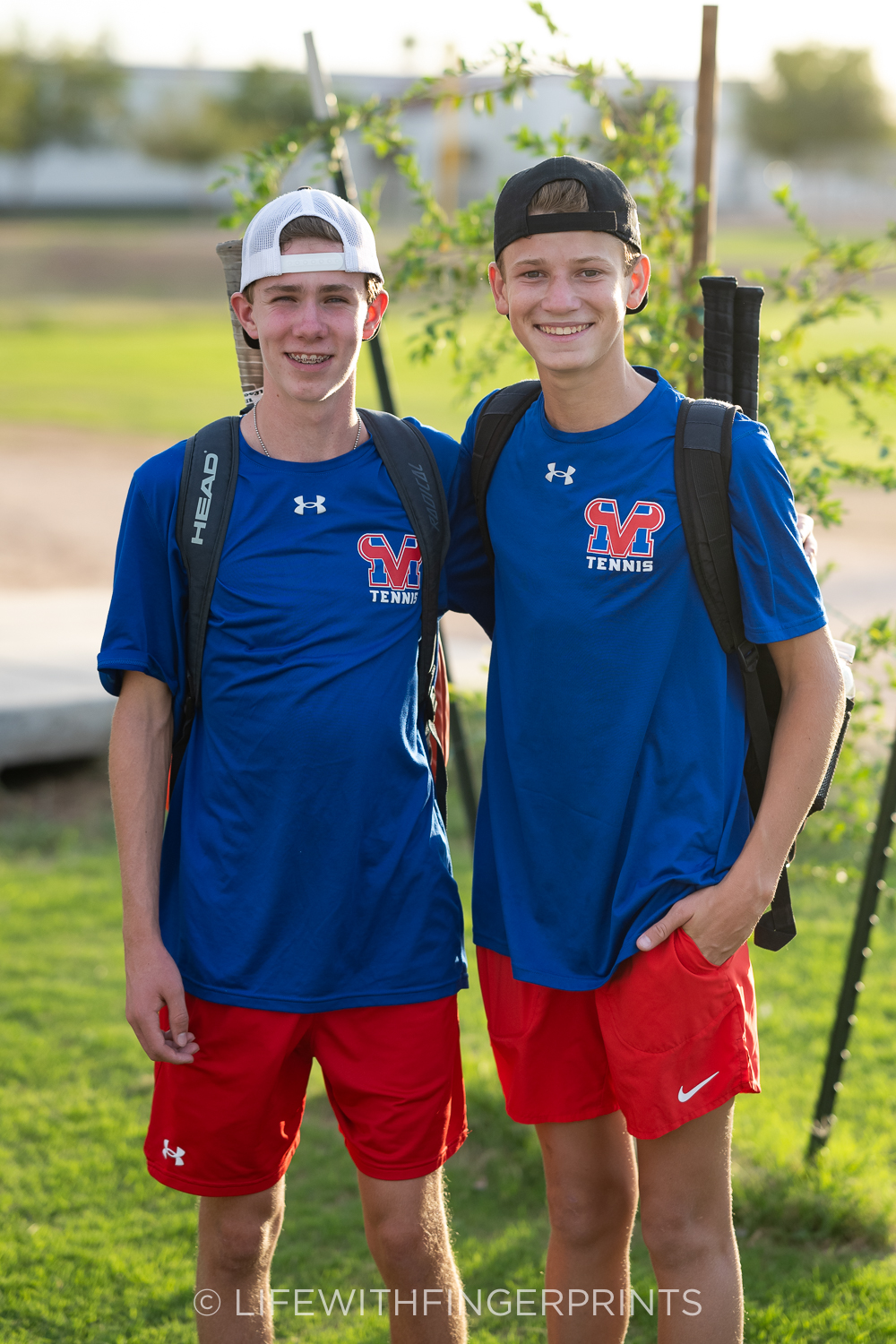 A big thanks to his friends who kept showing up for all the home matches – the best cheerleaders.