I love when I get to repurpose something. We have lego costumes sitting in the attic collecting dust and I finally got to pull them out and use them again for Cannon's Lego Birthday party. I've thrown a lego party before (for Hunter's 6th birthday) and although the theme was the same, this group was older and we had different activities.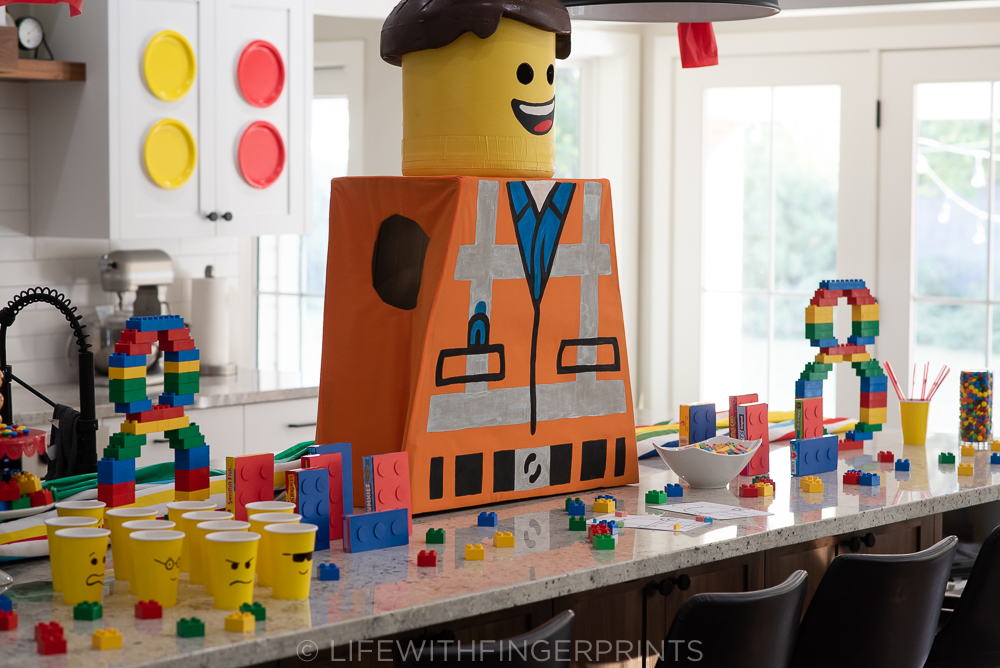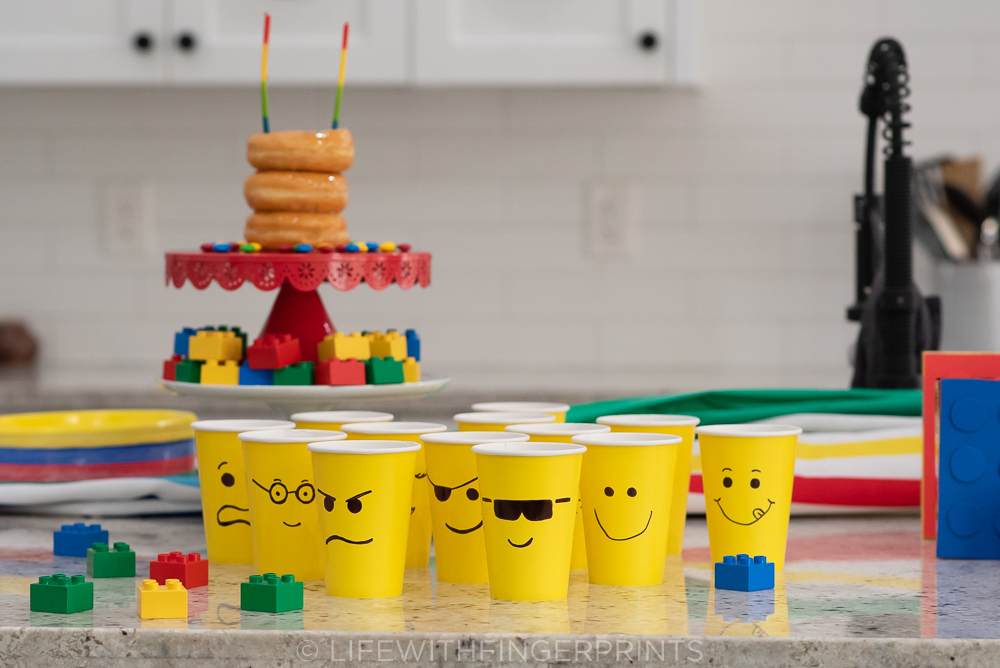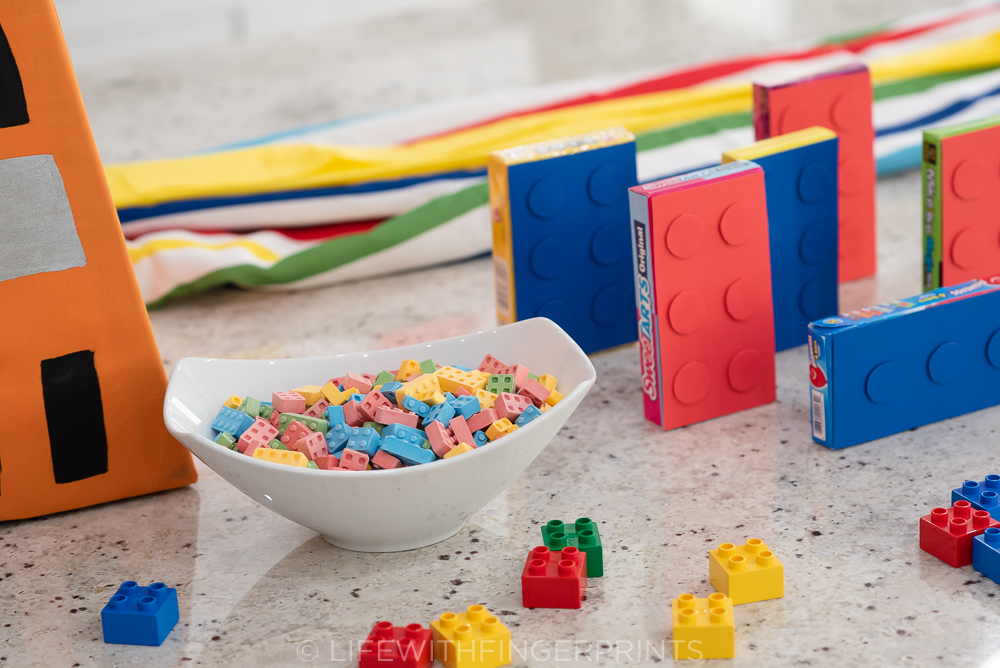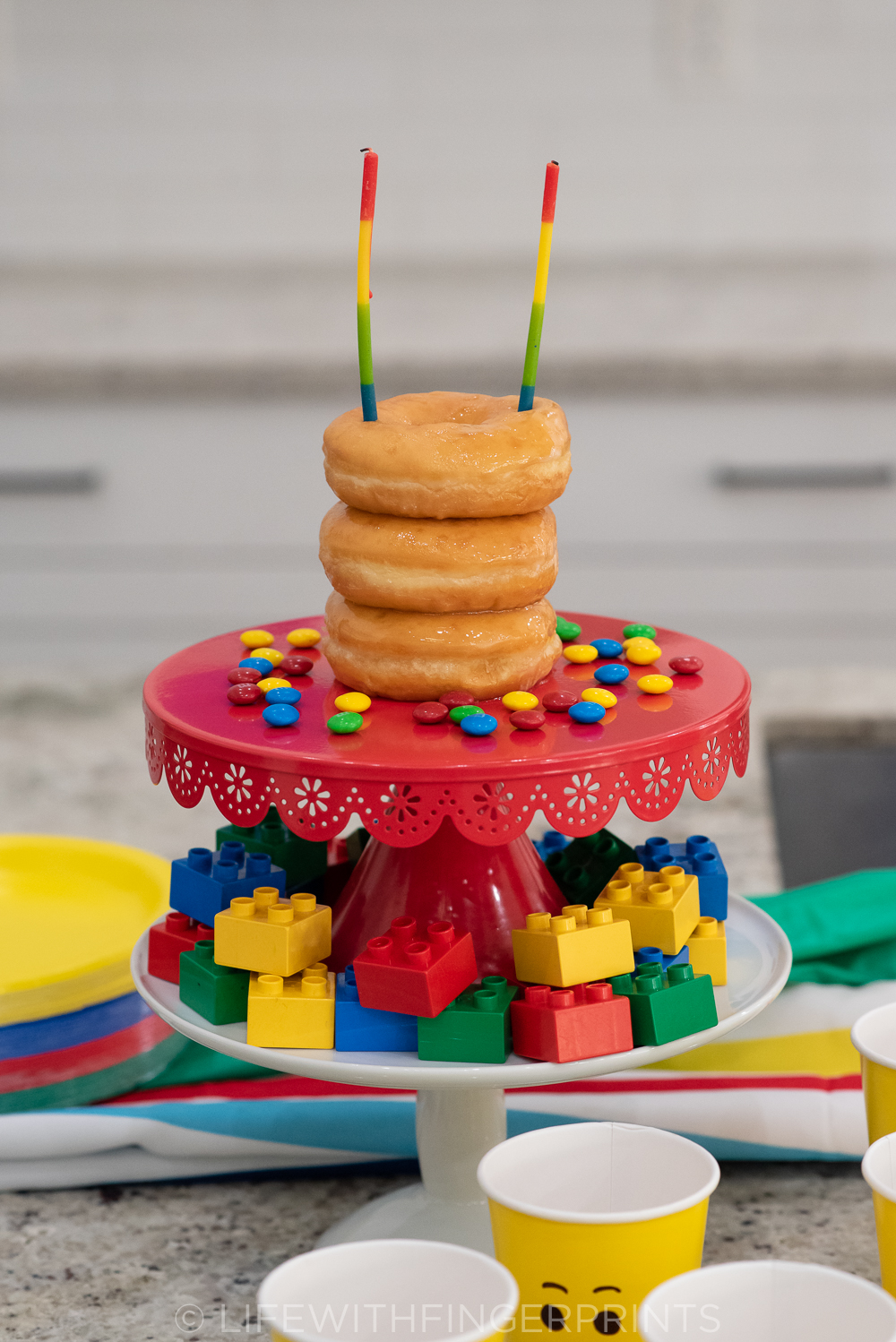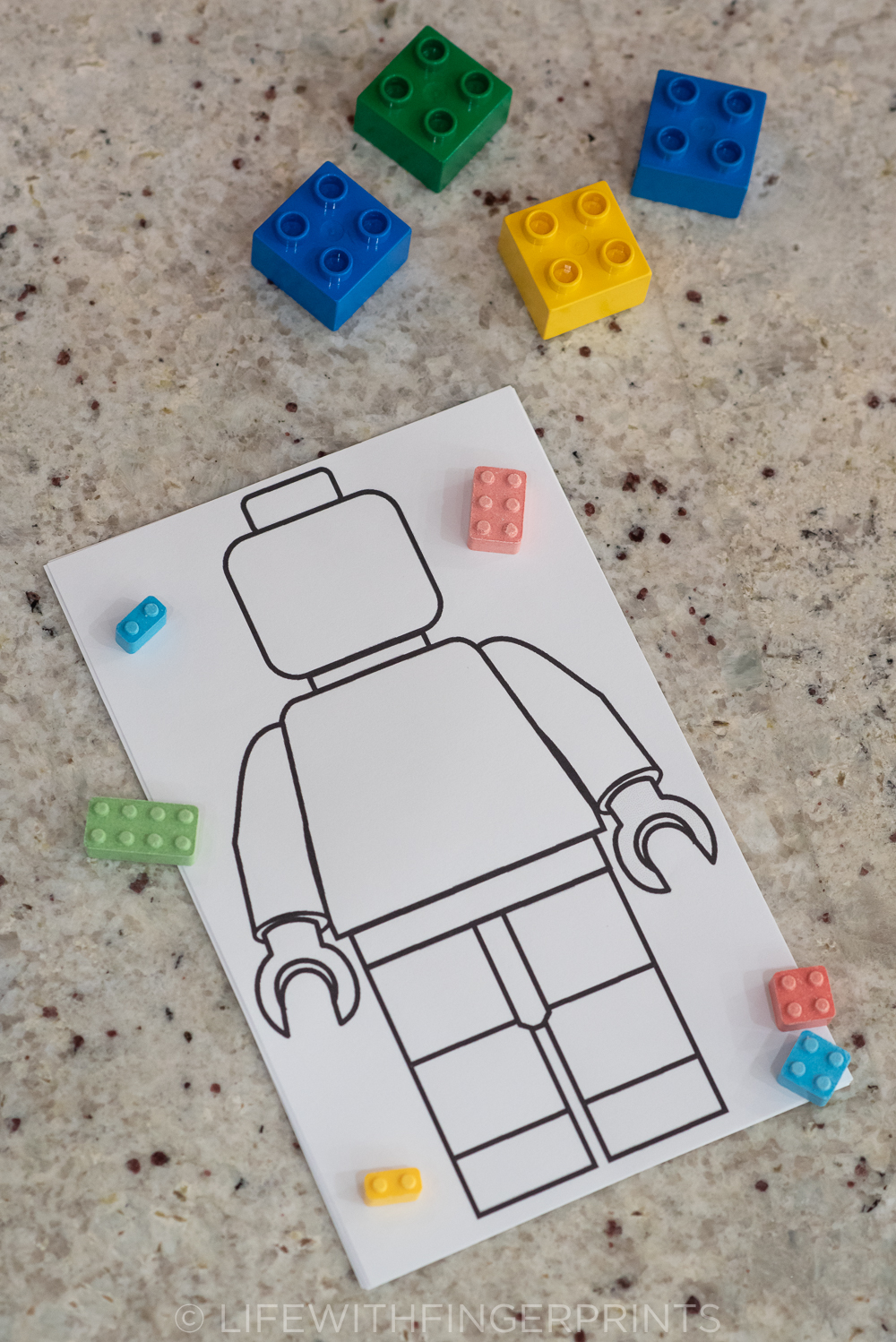 We had kids decorate their own lego people.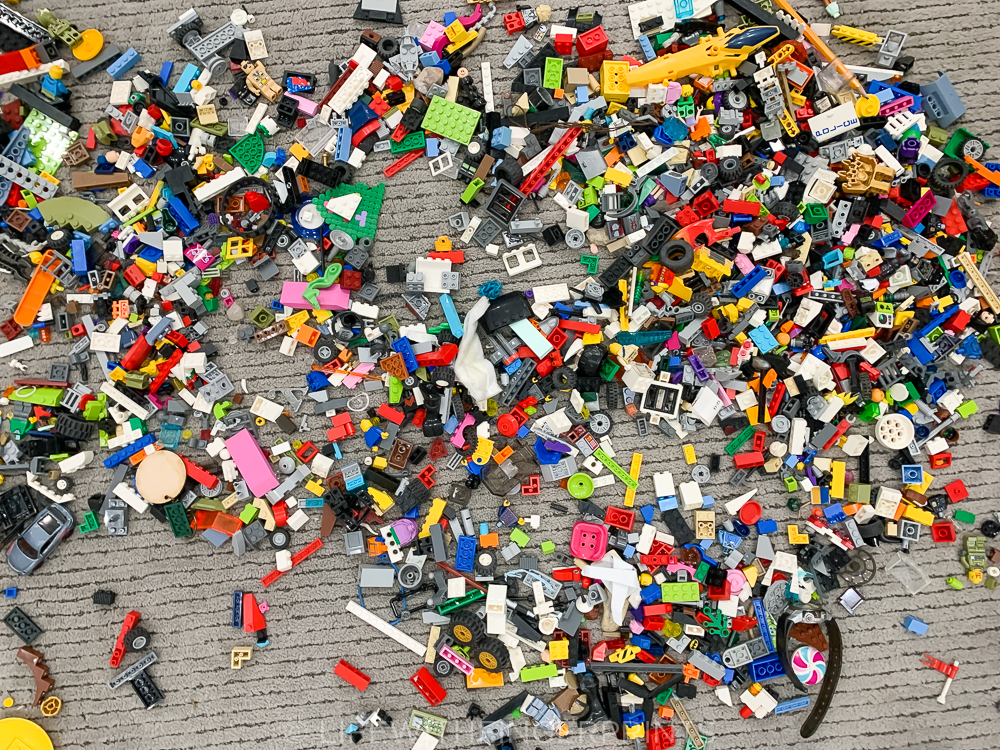 We had a building contest to see who could build the tallest tower in 10 minutes with the legos available. The tower had to be able to stand on its own for judging – the kids were very creative
We used m&ms and straws to see who could move their stack of candy the fastest. (They wanted to do this over and over again!) We also had relay races with legos and spoons outside. I got all the candy for the "candy bar game" and Hunter made every box look like a lego – and then we ran out of time and didn't even play it. I'm realizing the older kids get, the less structure they want at a party and instead want free time to play. So the kids played. The played with legos, they played outside. They stayed busy!