It's no surprise that Hunter loves sports. It doesn't quite matter what the sport is, he loves them all. He finished up basketball season just before spring break and I learned something this season while watching him.
He may not be the best player on the court/field, but the kid knows how to hustle. What he lacks in skill, he makes up for in grit and that alone makes him fun to watch. He learned early this season that his most valuable shot to practice was the lay-up and he spent many afternoons practicing. I think he made all of his points this year on that one shot – it paid off over and over again.
His last game (tournament game) the play was a little rough. He took some hard hits and one undercut from behind as he shot the ball. He fell from a jumping position flat on his back and hit his head hard on the floor. He didn't get up right away, he went into the fetal position holding his head and crying. He's usually a pretty tough kid so we knew he was in some pain. We got him off the court and evaluated him – he seemed to be doing okay, he definitely got the wind knocked out of him and he was taken some time on the bench. We went back and sat in the bleachers – didn't think much about it.
At half-time a mom of a team mate who is a nurse came to talk with us and asked if she could go take a look at him. Even before looking at him she thought he had a concussion because of how loud it was when he hit the floor. That's not what I wanted to hear – it was his final game of the season, it was a close three-point game, the team needed Hunter. She took a look at him and said he shouldn't go back in. (She also thought he had hit his head earlier in the game, so this was the second hit, but it was only his first time hitting his head, he landed on his elbow the other time.)
Once again, my gut was telling me he was fine but I wasn't a nurse. And really I wasn't sure if my desire to have him play was clouding my judgement for his safety. Before the nurse returned to her seat she said if it was her son, she wouldn't let him back in and we shouldn't let Hunter back on the court. Now if I let him play I look like the worst mom on the planet! Instead, we left it up to Hunter. He heard what the nurse suggested and we reiterated to him the risk and then we walked away from the bench.
He didn't end up going back in the game on his own accord. I'll be honest, it was a little hard to watch, especially as his team started to implode. His teacher showed up at the game and he wasn't playing. Our friends showed up and he wasn't playing. He just sat at the end of the bench for his final game.
I'm glad he made the decision for himself and it wasn't something forced upon him. In the end, I don't think he had a concussion. He never displayed any of the symptoms – and we watched him closely. (Shockingly he didn't even have a goose egg.) However, the game did get even more physical so perhaps had he stayed in he would have been more seriously injured.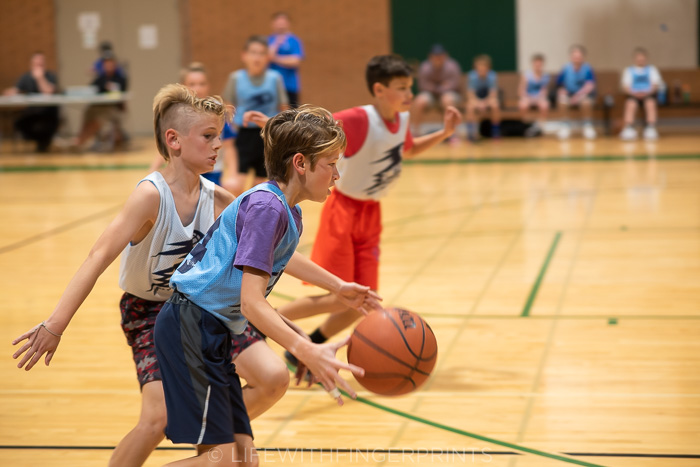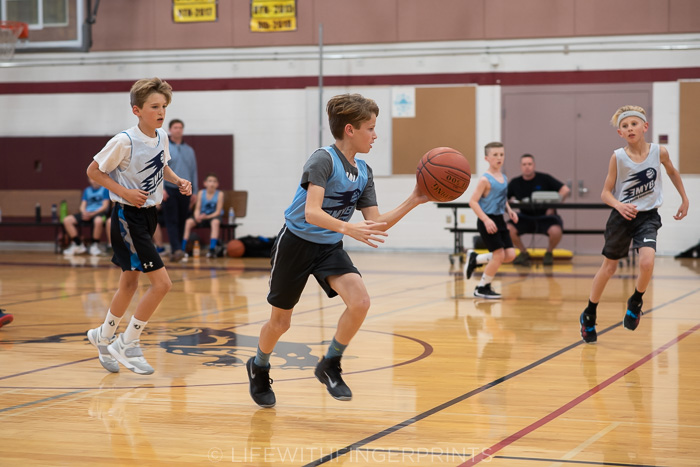 At the close of this season, we thought we would be moving on to the next sport – Flag football – his very favorite sport…but that season has been cancelled. It didn't cross my mind that watching that last tournament game would be our last sporting event for a long time!