I showed Briggs the magic of pinterest. He chose the snake – which was surprising because I thought for sure he'd lean towards a soccer or football themed box – or even the Suns. But he chose the snake and it was an easy project. This is made from an oatmeal container and some foam that covers copper pipe from home depot. We hot glued it around the canister and then sprayed painted. I wasn't sure the glue would hold but it held great. In fact, we didn't even glue it to the box, it's just glued to each other as it climbs up the can.
I'm grateful for older siblings who are willing to help out. Hallie helped Briggs with hot gluing the hearts on and he was so proud of their work together.
Cannon remembered Hunter had created a lego box and he wanted to do the same. This project was a little frustrating for him as he couldn't find the right colored pieces and once again an older sibling, Hunter, stepped in to save the day.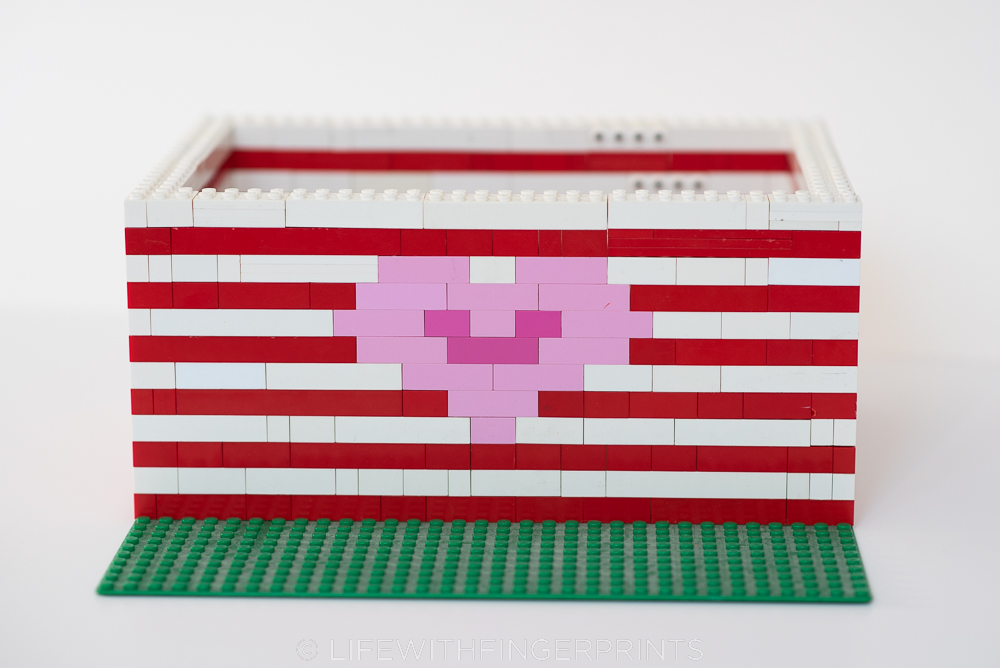 I think Bennett felt a little short changed because his teachers decided they wouldn't be exchanging valentines. It's his last year in elementary school and he was bummed to miss out. I'm not sure what his teachers' reasons were but Bennett feels as though childhood is being stripped away a little too quickly. Especially since they even removed one of their recesses this year – he lives for recess. Evidently, they need more seat time in spanish – Bennett would rather skip spanish and get more soccer time!
Hallie enjoyed her first bouquet of roses from her friend. (Oddly enough it was Valentine's day of my junior year that I received my first roses.) She also received a single rose from a boy in a suit at school today. A senior has spent the last three years handing out roses on Valentine's day to unsuspecting girls on campus. Seeing as though he's about to graduate, he decided to go all out and sought donations and they had an entourage in suits handing out 600 roses to girls today. I was on campus and saw so many girls proudly carrying their rose around. There is so much good in our kids today.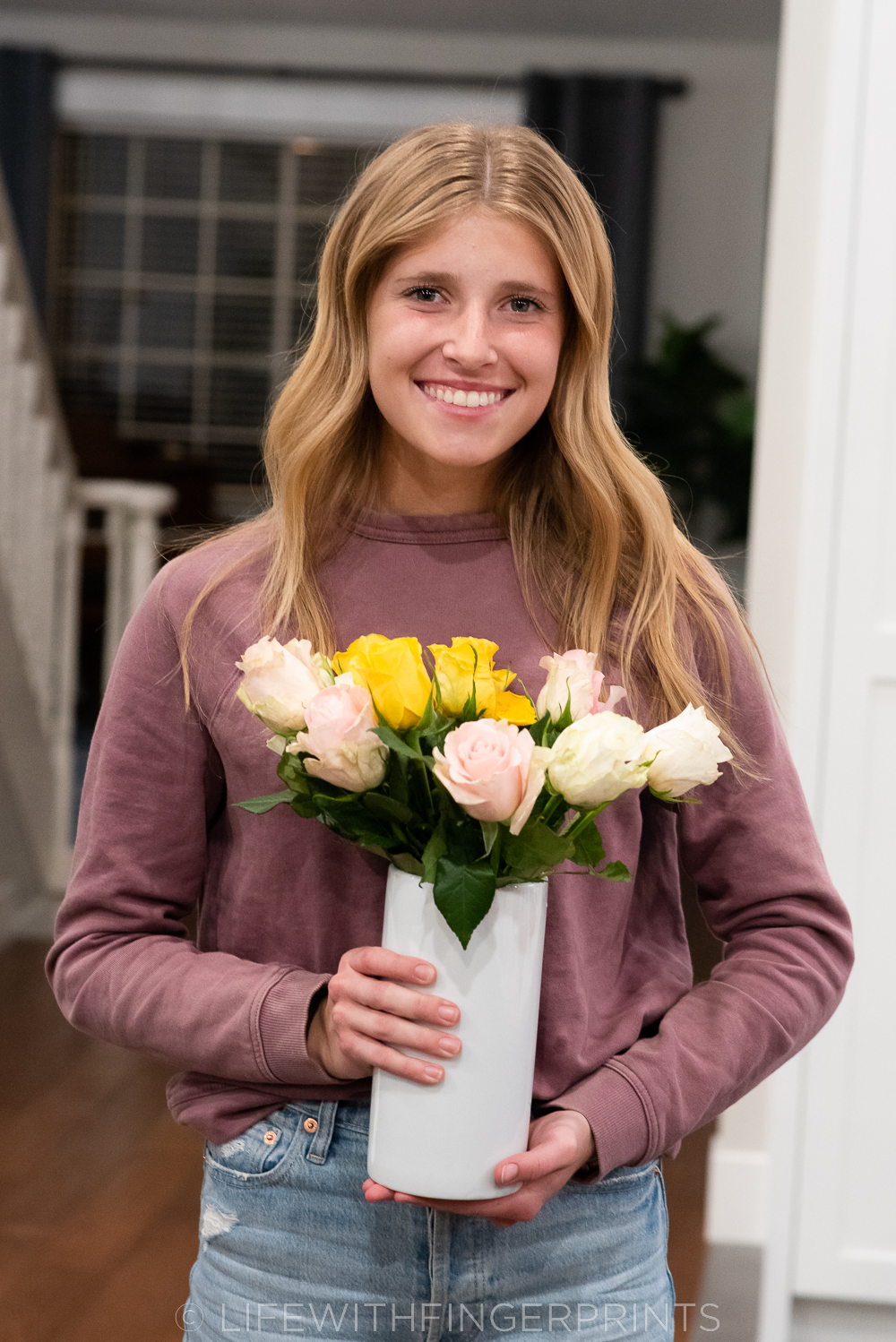 I shared previously Hunter had asked a girl to be his Valentine. Hallie and I took him and a friend to target last night and he picked up a little gift and he dropped it by her house today with a scavenger hunt as to where to find it. This kid is awesome and so thoughtful.
We came home this evening to find a plate of home baked goods and a gift for Hunter. (He also made sure to where a pink sure today which happens to be one of his soccer jerseys.)
Our day of love was successful and Steve and I are excited for them to go to school tomorrow so we can extend our love day a little longer as we enjoy our Valentine's date tomorrow.